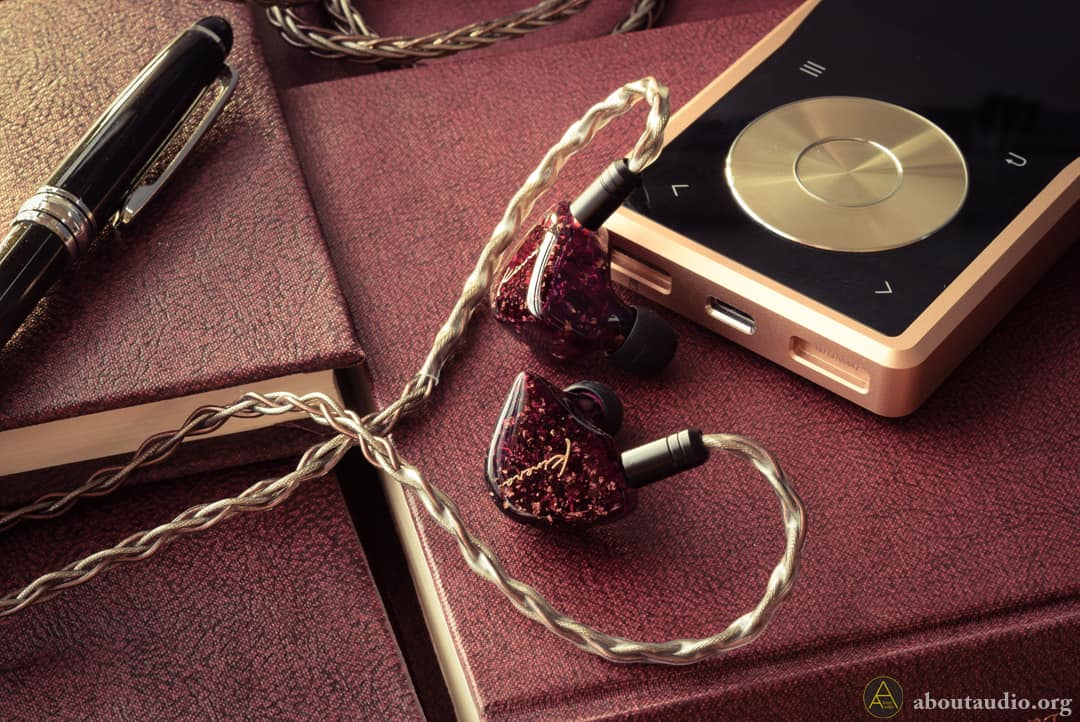 Kinera Odin: A confident performer
Kinera is a young, passionate brand that's been gaining lots of attention lately. Until now they've been releasing some cost-efficient IEMs but they finally came up with some serious high-end model, the Odin. I've been much enjoying H3 and BD005 back in the day, but they weren't beyond the bang-for-a-buck level. I was very curious about how they'd build their flagship model. Besides, I'm a fan of Sonion drivers so I just gave it a shot without any knowledge about its sound. Odin is their first flagship IEM retailed for $799.
Packaging
Odin comes in with a nice looking hexagonal packaging with a decent set of accessories. Other than the earpieces, there follows a stock cable, 5 pairs of FAD E-type tips, 2 pairs of foam tips, a cleaning brush, a 6.3 adapter, a hard case, and some paperwork. It's good to see Kinera paying good attention to the accessories. The FAD E-type eartips are popular for its quality and it actually works out well with Odin in terms of sound. The included hard case is a Pelican-like hard case but a little smaller. The included case is not an ordinary thin copper cable but a quality one, but I'll be talking about that later on.  
Earpieces
The earpieces are fully made out of resin and have an over-ear design, finished with purple bodies with gold glitters and logos. Odin utilizes 4-way 8 BA drivers – 2 Sonion drivers for lows, 2 Sonion drivers for lower mids, 2 Knowles drivers for upper mids, and 2 Knowles drivers for highs. Nozzles have 3 bores with an outer dimension of about T500, making it compatible with most aftermarket eartips.  
The size of the earpiece is a bit large, but nothing exceptional. It sits in my ears without an issue and gives a secure, fatigue-free fit. It has a non-recessed 0.78mm 2pin termination and works with most CIEM custom cables.
Cable
Odin comes with a quality, custom-level 3.5mm cable. It's an 8-braided cable made of 6N OCC and SPC. The 2pin connectors on the cable have a non-recessed design and won't work with recessed sockets. The cable feels very smooth and doesn't trigger any microphonics. The quality also appears to be better than the one provided with Idun / Idun Deluxe.  
Sound Impressions – Lows
Odin aims for a slightly w-shaped sound signature with uplifted mids. Ultra-lows show average performance for a full BA IEM but bring good enough weight and depth. Sub-bass feels meaty and thick while keeping the reverbs and quantities controlled, keeping the overall sound neat and clean. Bass strikes with nice thickness and density, working as an anchor for the overall sound that holds back the upper frequencies from fluttering away.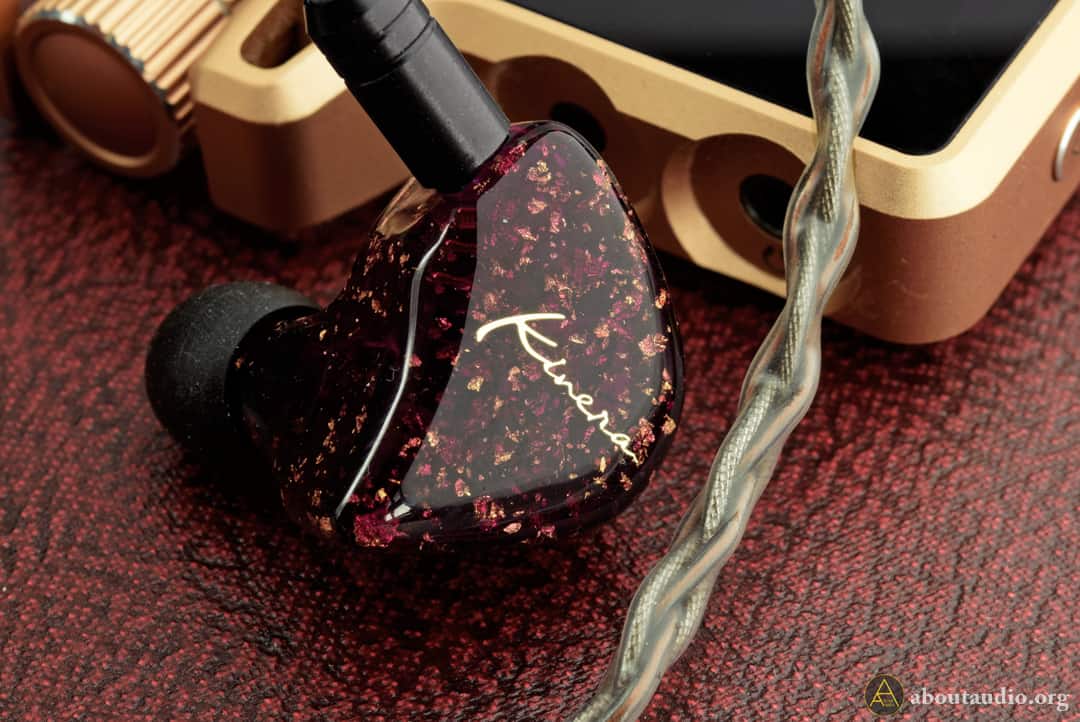 Sound Impressions – Mids
Mids sound sweet and thick in density. It shows neutral thickness, making it suitable for both male and female vocals. The lower mids flow naturally and steady towards the upper mids with no signs of disharmony. The water-like tonality makes the sound much organic and uncolored without sacrificing the fun dynamics from it. The texture is quite revealing but not to the point where I'd say it's unforgiving.
The stock FAD E-Type eartip polishes the surface texture and makes the sound smoother, but I found myself to rather prefer Acoustune AET08 for maximum density and clarity. There isn't any metallic hiss or sibilance whatsoever and keeps the surface smooth while accurately revealing the texture. The slightly dimmed background makes it easy for vocals to shine yet keeping the sound comfy and smooth. Upper mids show slight airiness and elevation, showing a steady transfer towards the highs.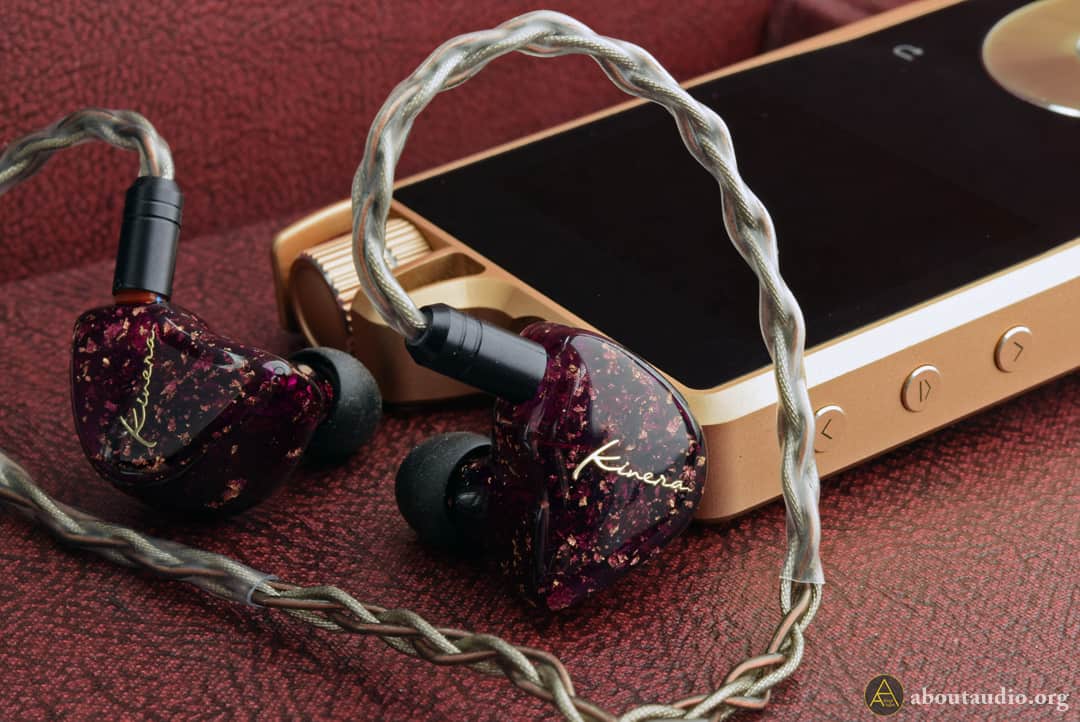 Sound Impressions – Highs, etc.
Highs approach as close as highs but decreased in quantity. It shines with an adequate amount of airiness though won't cross the line where the sound becomes bright. The silky texture has a crisp bite to it and knows how to tingle your ears without causing fatigues, just as the mids. It actually does a great job in performance, clearly catching the micro details and reverbs. Odin shows quite a large headroom with a clear 3D presentation, spreading evenly in both horizontal and vertical directions. Separations are also outstanding. Not messy, yet vividly divided and shows great harmony. 
Verdicts
I used to be skeptical when I first heard that Kinera is preparing the Odin, thinking it's too early for them to aim for a flagship model. Though now I no longer have doubts about its quality and could certainly recommend Odin to those who are looking for a high-end IEM with a bold yet delicate sound. After experiencing two recent IEMs from Kinera, Odin and Idun Deluxe LE, my satisfaction level is incomparably better than the earlier days when I've tried the BD005 and H3. Not just because of the price difference but the quality per cost. I'm confident enough to say that the Odin could match up with flagships from other well-known brands. Hope they would maintain this good trend of advancement and entertain us again with good products like these.  
---
RELATED REVIEWS
---
Kinera Odin has been purchased by myself.
I am not affiliated with Kinera and none of my words were modded or asked to be changed.
Pros
Well designed earpieces and packaging
Quality cable and accessories
Cons
Problematic customer support
QC falls behind