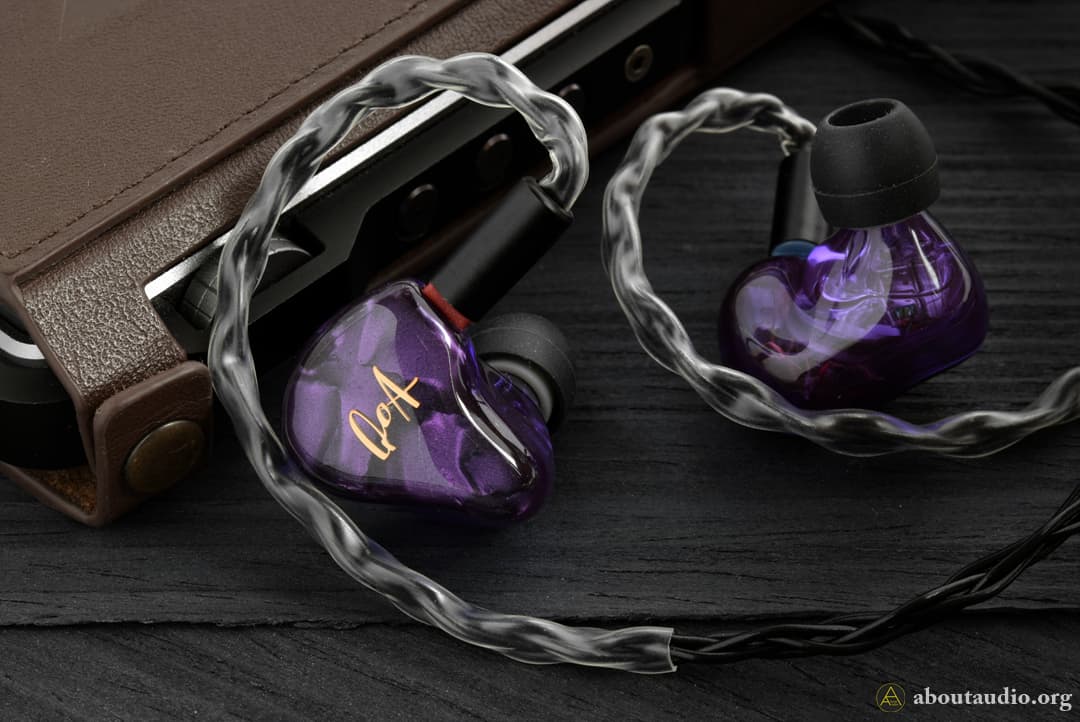 QOA Pink Lady Review: Affordable with posture
It's always exciting to see new brands busting into the portable audio market – and here's another one, called QOA (Queen Of Audio). There are lots of new IEM brands being established on a regular basis, though this one is quite different – or maybe I should say it stands out from the crowd. QOA is a sister brand from Kinera that aims for a different path and style in sound – and I mean "actual" sisters. Sophie and Youko are the two sisters that founded the brand, which possibly makes QOA be one of not many IEM brands established by females. Let's take a closer look at the IEM itself as well as the sound.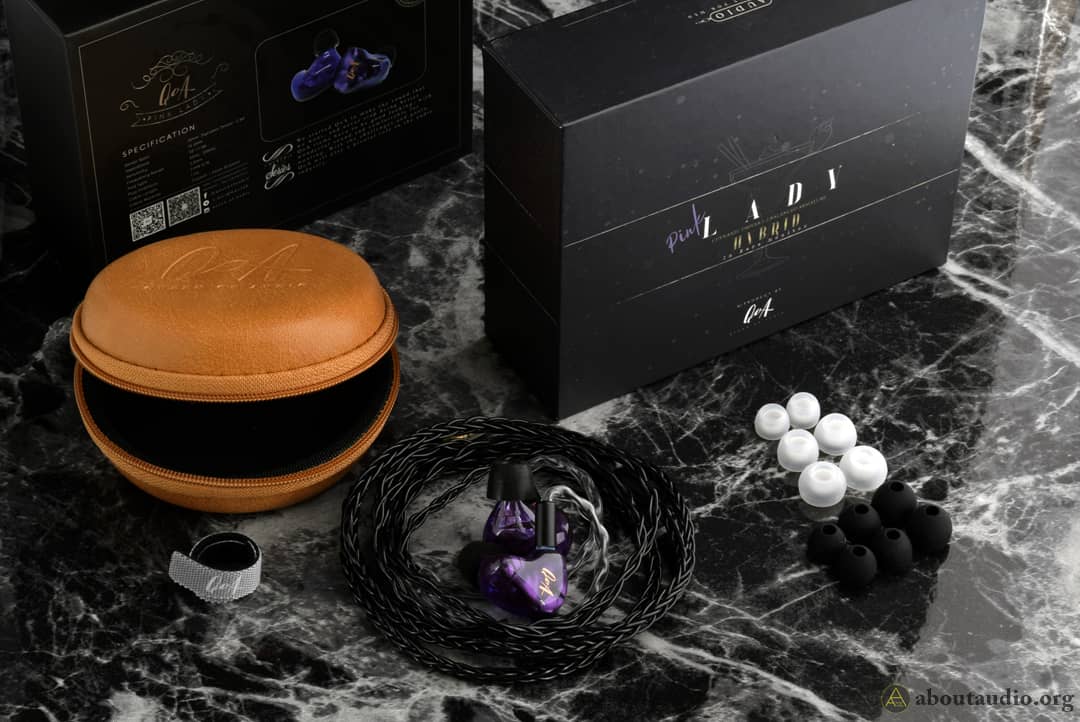 Packaging
Pink Lady comes in a decently sized package with a simple and neat design. FYI, a light rendering image of a cocktail in front of the packaging symbolizes this IEM – since Pink Lady is the name of a cocktail. Specifications and other details could be found on the back. It's also interesting enough to point out the phrase "Not only for men" on the side of the box, living up to its name.
The provided accessories are very nice. Other than the earpieces, it includes a stock cable, 3 pairs of black eartips, 3 pairs of white eartips, 1 pair of foam tips, a leather case, a cable tie, and some paperwork. The case is sturdy and big enough to store thick cables or an extra earphone.
Earpieces
Pink Lady sports a hybrid setup, housing a large 10mm dynamic driver with 2 balanced armatures. Colors are available in either opaque black or transparent purple. Its ergonomic shape makes the earpieces snug into the ears without any troubling edges or bumps. The insertion depth tips a little over to the lighter side, but it has no problem for providing a secure fit – in fact, this would be rather appreciable as less pressure is applied to the ears. 
These detachable earpieces are terminated in non-recessed 0.78mm 2pin sockets. Although there is a vent on the top of each earpiece, the sound barely leaks out and provides a tight seal. The nozzles are divided into two spouts for each driver for a cleaner sound. The diameter of the nozzles is around T400, making it compatible for most aftermarket eartips (JVC, Spinfit, etc.)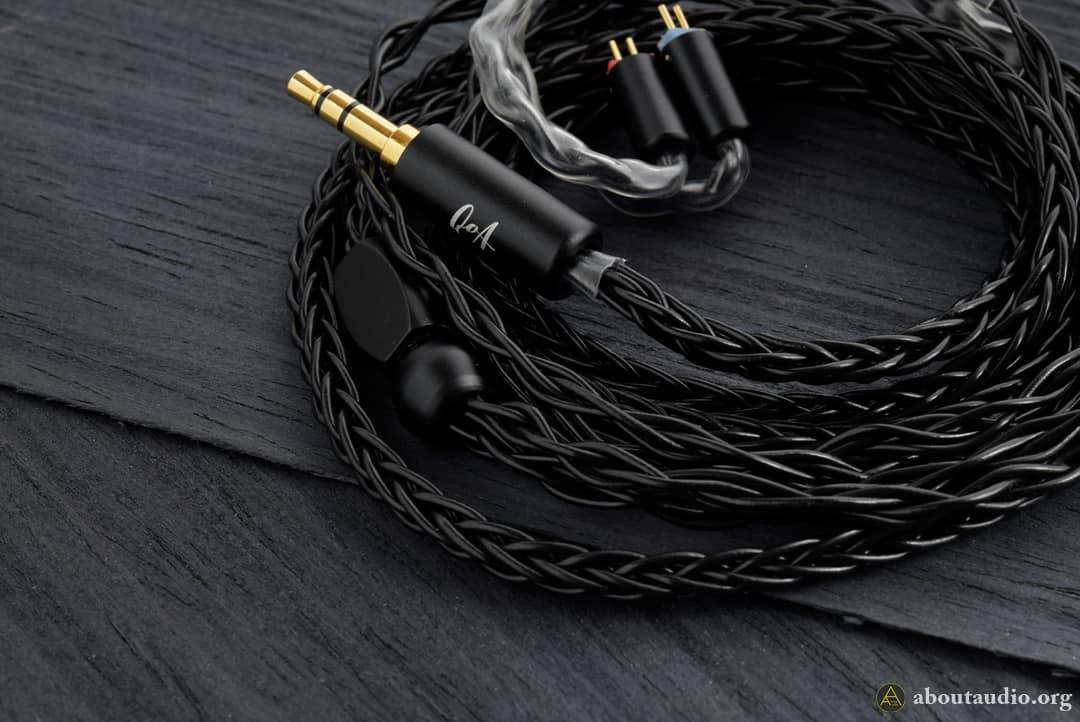 Cable / Eartips matching
The 8-braided stock cable also has a hybrid combination of copper and silver-plated copper. The outer skin is covered with black shieldings and applied with black components to match the looks. The cable is very soft, light, and well-built. The sound itself works out very nicely with Pink Lady's intended sound signature and also quite good in quality. Note that the 2pins on the cable are made for non-recessed earpieces (just as Pink Lady) and wouldn't be compatible with other IEMs with recessed 2pin sockets, although they have the same 0.78mm diameters. 
Sound impressions: Lows
I've tested it with iBasso DX200 and JVC Spiral Dots + eartips. Pink Lady aims for a mildly w-shaped signature. Ultra lows have a wide extension to the bottom end and make a steady approach with thick density and weight to it. Though at the end of the day, the quantity is actually very neutral and not excessive at all. No loosening up, no bloated reverbs, but tightly controlled. Along with that, the ultra lows have nice clarity and speed, making the bass response very prominent without getting the sound muddy.
Now moving on to the upper lows. The ultra lows follow the same path as the ultra lows with just a little more quantity and reverbs. I quite enjoy how Pink Lady presents the strike and decay – despite the snappy and speedy strike, the bass manages to thoroughly express the bass energy and weight. It's quite a dignified, rich-textured bass that is hard to find from this price range. The grooves on these are full-bodied and elastic, giving large dynamics without lagging behind from the beat. Loving the overall atmosphere I'm getting from the bass.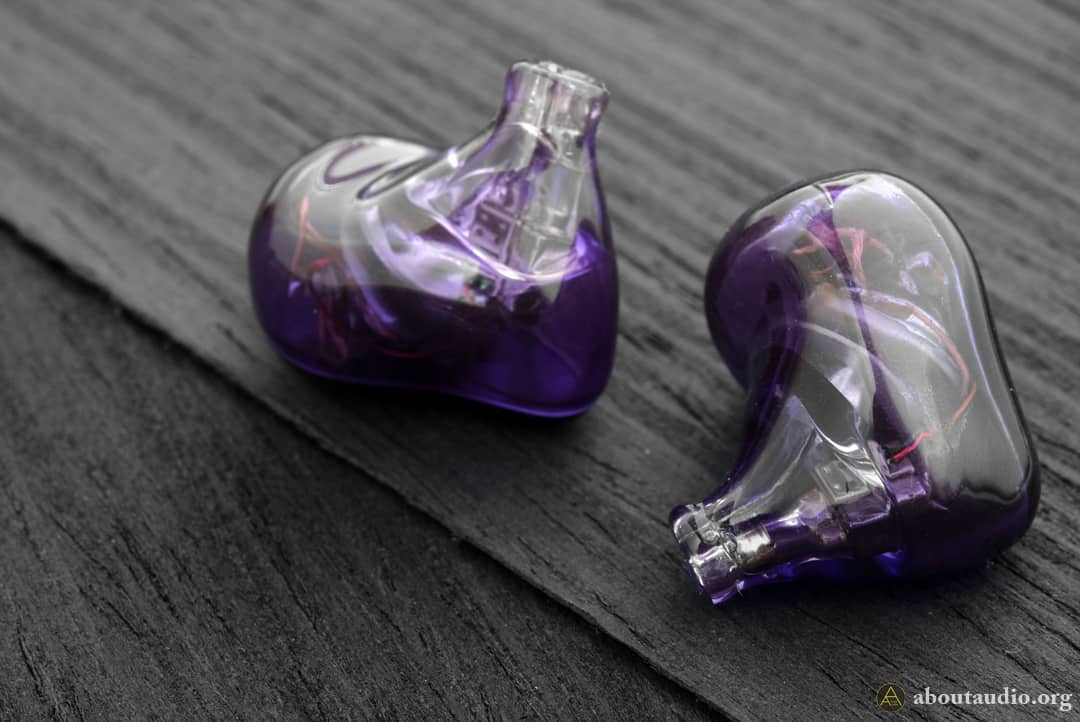 Sound impressions: Mids
The dynamic driver and balanced armatures show a very seamless synergy on the mids. Having a mild step forward from the lows, it sets the organic, smooth dynamic driver sound as the base with a touch of BA driver crispness throughout the upper mids to enrich the tone and texture. I'd like to point out that QOA did a delicate job of highlighting the mids in a "natural way" – the mids are placed closer to the ears but don't particularly break apart from the lows (or bulged out) and show a steady flow along with keeping precise imaging.
This still may seem insufficient for vocal lovers, but hear me out because that's not the end. Vocals are very concentrated with thick density and depth, making it the most prominent element from Pink Lady. Therefore, the lower mids (mainly male vocals) provide a large and firm sound while upper mids provide a relatively thinner body with extra brightness and crisp, making the female vocals to really shine with their charms. Mids are overall steady and consistent in presentation without spikes, dips, or sibilances. The tone brightness is a little darker from neutral and the temperature tips over to warm, but then again, the crispiness from the upper mids and so on works as a refresher.
Sound impressions: Highs, etc.
Highs are reduced in quantity and takes a small step back, yet they're surprisingly sensitive and precise on catching treble details. I'd say it's beautifully articulated while expressing all the small and thin layers. In fact, it's not just about being able to catch the smallest sound, but also the ability to present the texture particles correctly. In that sense, layering is another part that I have high regard for Pink Lady.
Besides, have I mentioned about Pink Lady having a super clean background? Its dark, condensed background allows treble to pop-out easier with less quantity. The IEM gives a rather soft and smooth nature to the treble, focusing more on providing pretty, pleasureful tingles. However, these tingly trebles are in fact very detailed and provide finesse, making its presence strong and clear, just like the other frequencies. This should be an ideal characteristic for those who dig a fatigue-free signature along with treble details, but not its intensity.
The staging is also something to be appreciated. The sound phases in a large, plentiful, and dynamic scale with a considerably wide headroom for the price. The majority of the sound weighs on the bottom, but the tingly treble coming from the upper side sets the balance.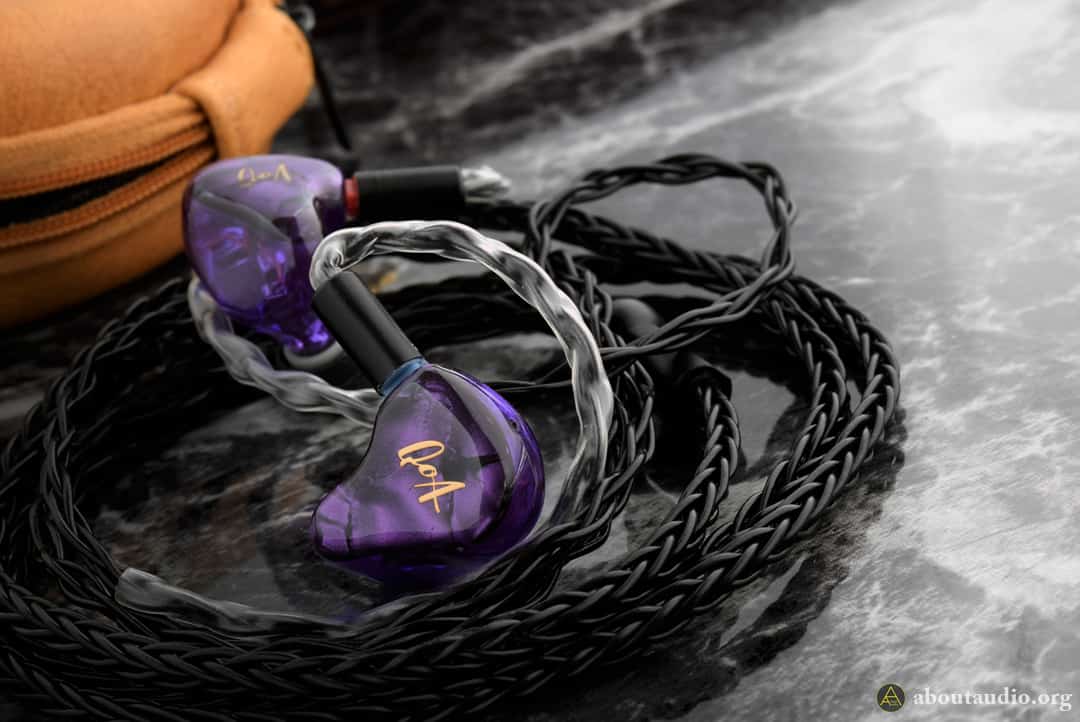 Verdicts
Both names for the product and brand may have tricked you to believe this IEM to have a soft, flat, or thin sound signature, yet Pink Lady has a powerful, large, and prominent lows and mids. Not to forget mentioning its soothing, feminine upper frequencies that live up to our guesses. QOA started off strong with this first product, not just decent for the price but highly recommendable for any of those who are seeking for sub $100 IEMs. Pink Lady would especially be a great choice for those who are into large, quality bass or those willing to experience rich texture details throughout the sound.
Thanks to Queen of Audio for providing Pink Lady for an honest feedback/impression.
I am not affiliated with Queen of Audio and none of my words were modded or asked to be changed.
Pros
Rich, charming sound signature
Clear and wide staging
Quality cable and accessories
Cons
Nozzle is a tad short (comfortable but more dependent on eartips)
The "root" before the nozzle is a little thick (comfortable after all)