Dunu DK-2001 Review – A budget breakthrough
Creating a product with a top-notch performance is a challenging demand, but so does a quality product at a lower price. Well, the competition is often more intense on the budget level of the market rather than on the flagship products, in fact. Dunu recently released their ultimate flagship called Luna along with DK-2001, a new budget-friendly IEM that we will be covering today. How does it sound and what are the differences between other similarly priced ones? Let us find those out.
Packaging
Dunu provides a very nice set of accessories for the DK-2001. Other than the earpieces, it comes with a stock cable, a 3.5mm TRS modular plug, a zipper case, 4 pairs of Balanced tips, 3 pairs of Transparency tips, 3 pairs of Vocal tips, 1 pair of foam tips, 6.3mm AV adapter, A cleaning brush, and some paperwork. It catches my attention that they have included 3 different types of silicone eartips rather than SpinFits like they usually did. Across the board, I would say the packaging and the included accessories are more than fair.
Earpieces
DK-2001 uses one large 13mm dynamic driver with 3 custom-tuned BA drivers – 1 for the mid-high, 2 for the ultra-high. One of the highlights from the DK-2001 is that its dynamic driver is applied with a beryllium coating on both sides, just as they did with their former flagship model DK-4001 and their special 17th-anniversary edition. Dunu must have created this one to make it as an aggressive budget IEM, as the double-side coating process is known to be rather expensive and time-consuming.
Another highlight worth mentioning is that DK-2001 comes in with three color choices – Topaz, Turquoise, and Obsidian. I like how Dunu color-matched the color of the eartips with the earpiece, giving these a universal look. Overall, DK-2001 shares a very similar design factor and dimensions as the upper models from their DK-series, including the nozzles. The housings are made of CNC'd stainless steel, finished with a matte surface that feels and looks nice. The MMCX connectors are greatly improved in gripping and durability with the patented catch-hold connectors. Its shape
Cable
The included cable is even smoother and lighter than the ones from the upper models yet not abandoned in quality. With the wires covered with grey shieldings and made of high-purity silver-plated OCC copper, the cable is very light, smooth, and causes zero resistance or microphonics – perhaps one of the smoothest cable I have encountered so far. Like most of Dunu's other products, this cable is also available as a stand-alone product named as DUW-02.
As usual, it is terminated with their Quick switching connectors, enabling the user to conveniently switch around their plugs. However, be aware that only the 3.5mm TRS plug is included DK-2001 and the rest of the plugs (2.5mm, 4.4mm, 3.5mm Pro) need to be purchased separately. Feels a bit wistful that it only comes in with a 3.5mm TRS plug, but then again, I may be asking too much since the double-side beryllium coating on the diaphragm would have already cost quite a bit (along with the included accessories). FYI, DUW-02 and the modular plug are each retailed for $79.99 and $19.99.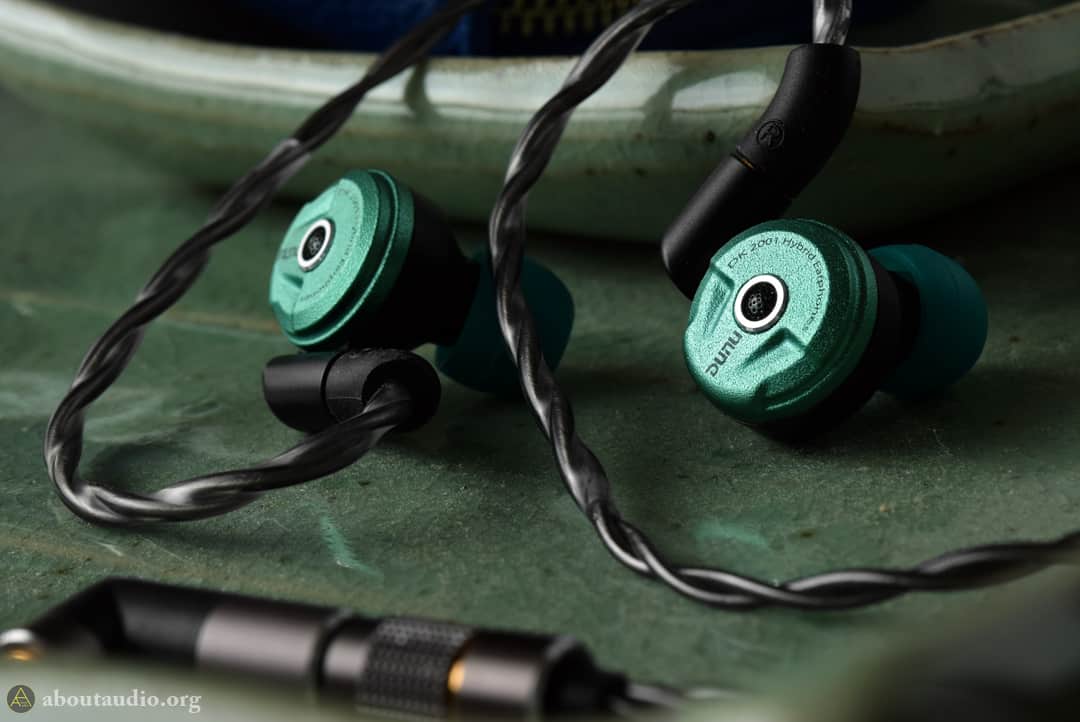 Sound impressions – Lows
DK-2001 shows a robust w-shaped sound signature with extra weight on the lows. Lows carry good thickness that is tightly controlled with a smooth surface. With a full and large body, lows are deep in both color and depth that are elaborately pinned down to the down of the headroom. The bass quantity is in the ballpark of a slight v-shape with delivering a clear thud and weight, though without getting boomy in bass reproduction, DK-2001 really brings out that heaviness and pressure all the way from ultra lows.
Overall, lows show a very steady and even flow throughout the range where ultra lows are highlighted just as much as sub-bass, but then again, the quantities for both are not exaggerated. This leads DK-2001 to show superb performance in pointing out the rhythm from the tracks with no dullness or stuffiness. Reverb is presented to the extent where it shows a minimum quantity that is enough to make the bass soulful. The temperature is warm with a dim brightness, serving as cozy support to the music. Such sound would be much ideal for those seeking for an unexaggerated sound but with thick and plentiful bass.
Sound impressions – Mids
Mids take a small step ahead from the lows yet continues with a very seamless connection where the mids are neither far distanced from the lows nor those two being all mixed up. DK-2001 sports a husky-sweet tone that well exposes the texture grains but glazed with a buttery finish, achieving both the smoothness and the details. The timbre is neutral where the dynamic driver and the balanced armatures would not display disharmony whatsoever. I cannot detect any "sense of difference" in texture, tone, or positioning between these drivers which leaves me with a big positive note to see such naturalness from a hybrid system.
The vocal thickness is close to neutral, fleshed out which makes the sound thoroughly full in body and decently squaring with the meaty lows. Mids are high in density with excellent temperature control – lower mids show mild warmth and fullness while upper mids show a pleasant amount of air and coolness, giving that open-air feeling towards the top. The flow is stable and does not show any noticeable turbulence, dips, or sibilance. DK-2001 steadily applies plenty yet an unexaggerated amount of energy to the vocals.
Sound impression – Highs
Highs take a small step back from the mids as well as gently reducing the strongness. They carry a good coherency with more of a BA-ish tone and delivering Dunu's signature tuning – that prominent, vibrant, and super crisp treble presence. Yet DK-2001 brings in the highs in a well-polished, smooth manner and does not get fatiguing or too hot. The temperature slightly tips over to being cool, but not to the point where I would call it "cold" as it does not totally disregard the warmish presence from the highs. Despite the highs being prominently presented, their quantity and positioning are kept under control accordingly, making DK-2001 suitable for most users, including those that are sub-treble-sensitive.
The soundstage is quite on the larger side, creating a round-shaped headroom that extends evenly towards all directions. DK-2001 also performs well in terms of imaging and separation, where the instruments show clear division and distancing. Its clean and black background makes these details to be presented even clearer. Lastly, its layering. DK-2001 shows a decent level of distinction between the layers, though it does not get too intense in highlighting the distancing towards the z-axis. I would make a rational guess that this is to save some "flatness" or neutralness as the sound could get a tad bombastic in its spatial aspect.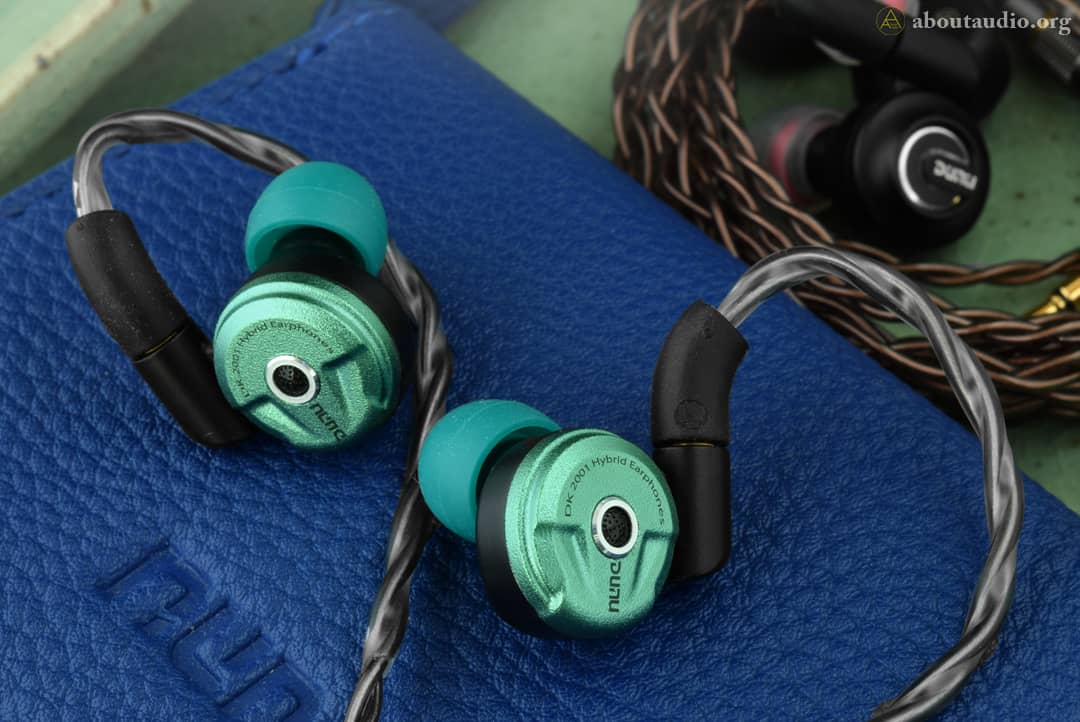 Comparisons
-Dunu DK3001-
While I expected DK-2001 to be similar to DK-3001 Pro, turns out it instead carries a characteristic similar to the original DK-3001. To briefly explain this "characteristic difference" between DK-3001 and the Pro model, and with ruling out the performance gap, DK-3001 Pro aims to focus on the wholeness and neutralness of the sound, presenting a very mature and smoothly polished sound signature. DK3001, on the other hand, is more active in displaying those vibrant hybrid characteristics – which has been Dunu's classic tuning style.
Needless to say, DK-2001's performance and sound quality are a lot more advanced than DK-3001. Along with the overall sound being matured, the sound is a lot smoother, clearer, and deeper while making the upper frequencies even comfortable to listen. It also carries higher consistency and naturalness, but with the same classic "hybrid style" tuning where the dynamic driver and BA armatures show each of their original personality.
-Moondrop Blessing 2-
It would simply make no sense if I miss out on matching up DK-2001 with this one. The level of sound quality and performance are in the same league while showing quite a difference in sound signature. Blessing 2 is flatter and airier throughout the range, shooting out the sound straighter, faster, and snappier. The sound ray also tends to be neutral or slightly tilted on the thinner side, whereas DK-2001 is bolder, bassier, and stronger in dynamics.
The lows from DK-2001 are thicker with more bass quantity, yet the bass extension is on a similar level. Staging-wise, DK-2001 achieves wider staging (especially sideways) as the headroom gets more immersive, dramatic, and larger than Blessing 2. Overall temperature is similar from both IEMs, yet with a slightly wider spectrum on the DK-2001 as it brings out more warmth from the lows.
-Fidue A91 Sirius-
Originally Sirius is priced higher, but its rather old release date would put it on a good place to compare with DK-2001. Both IEMs show quite a similar sound signature, but with their own merits and demerits. Lows show the same level of depth and extension but with slightly larger bass imaging from Sirius and slightly higher clarity from DK-2001. For the mids, Sirius holds more moisture and slightly darker. It also tends to evenly spread out the vocals on a larger surface, creating larger imaging with higher analyticity.
Meanwhile, DK-2001 presents the mids a bit closer to the ears with higher density, giving the vocals a better punch and impact with more meat. Due to Sirius's wide mids, the situation goes on in a similar note – Sirius creating a larger and wider stage, but DK-2001 achieving more density and meat. Highs are mostly similar on both in terms of quantity and crispness, yet DK-2001 delivers a clearer strike. At the end of the day, these two IEMs show quite a keen competition in performance. Despite the old release date, a flagship is a flagship, and the fact that DK-2001 matches up with Sirius leaves me impressed.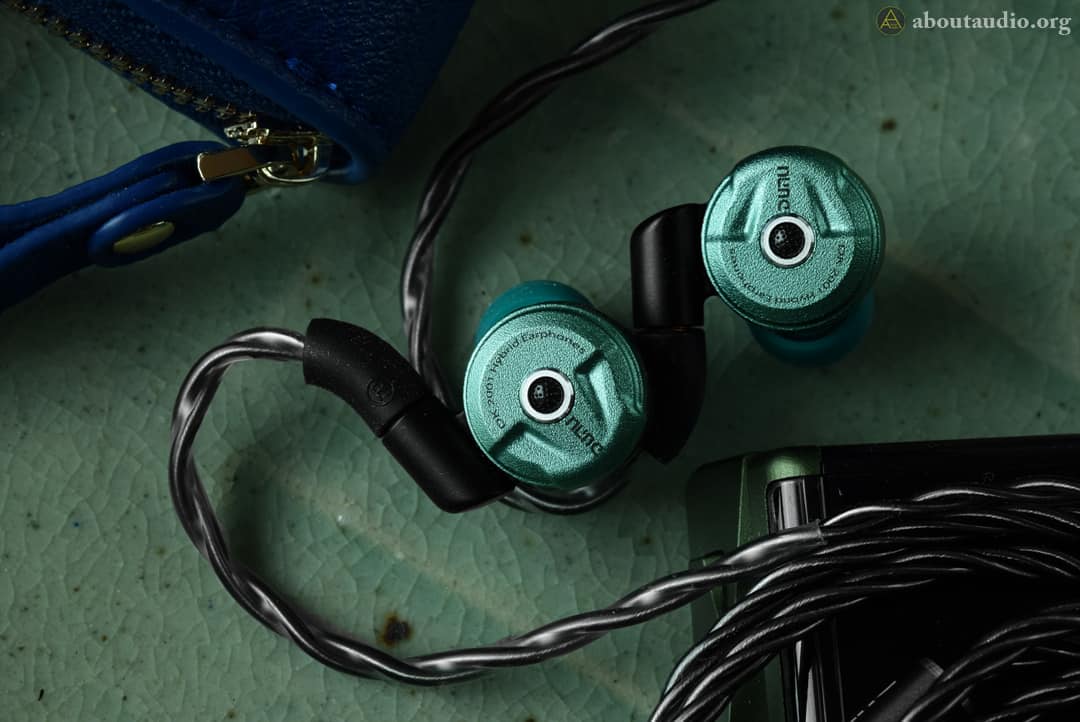 Verdicts
Signature-wise, DK-2001 shows quite a similarity to Dunu's latest flagship IEM, Luna, while revisiting the basic characteristics of the original DK-3001. There are lots of merits for making an IEM with a hybrid system but at the same time, that also creates loopholes on the sound here and there, and overcoming those loopholes is the key. As someone who has been continuously following up with Dunu products for quite a while, I could see that Dunu is evolving with their hybrid tuning skills without a stop, and this time they sure have evolved once again. DK-2001 is a very well-tuned IEM that exceeds the old DK-3001 and its cost-effectiveness could even face against its bigger brother, DK-3001 Pro. If you enjoy the cleanliness brought from a neutral signature but with a bit more fun, this one would be a safe and appropriate one to move on with.
---
RELATED REVIEWS
Falcon-C Review     DK-3001 Review     DK-3001 Pro Review    DK-4001 Review     Dunu Hulk Review
Thanks to Dunu for providing DK-2001 in exchange for an honest impression/feedback. 
I am not affiliated with Dunu and none of my words were modded or asked to be changed.
Pros
Full and rich sound signature
Great performance and quality for the price
Cons
Spinfits and other plugs are not included