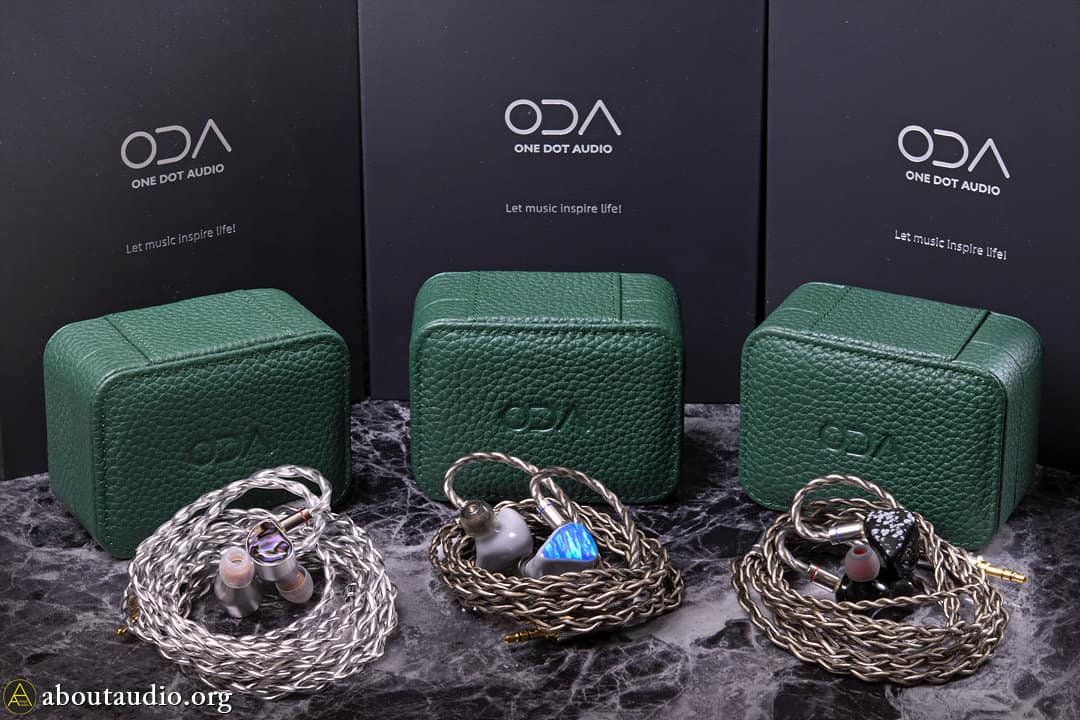 ODA Full Line-up Review: Unique Family
Today we come across a new IEM brand called One Dot Audio (ODA). Although not much info has been known about One Dot Audio yet, we know that ODA is a Chi-Fi brand as well as that they've been extensively doing OEM and manufacturing for other known brands. As for their debut, ODA has presented 3 IEMs as their first product line-up – Dolphin, Hesperus, and Amarantine. Each of them is priced at $199, $269, and $399. Let's go through each one of them and put to the test how they perform and compare with other IEMs.
Table of contents:
Introduction: Who is One Dot Audio?

The Packaging

Amarantine A500 Review

Verdicts
The Packaging
ODA IEMs come in casual yet neat packaging. A simplistic black packaging is engraved with a silver ODA logo on the front and product descriptions on the back. Once opened, the packaging presents the IEMs packed in foam fillers. Amarantine comes with a leather hard case, 3 pairs of silicone tips, a velcro tie, and some paperwork. Nothing particularly outstanding in variety but the packaging has the essentials for an IEM accessory. However, the carrying case has a nice quality. The green leather case feels firm and well-made, having a smooth surface in and out.
Amarantine, The Charismatic Flagship
Now we'll move on to Amarantine, the high-end model of the ODA product range. Amarantine (model code A500) sports 5 balanced armature drivers – 2 low-mids, 1 mid, and 2 highs. The earpieces are made of resin with a grey opaque body and a three-dimensional opal faceplate. The stock images show the body color to be close to white, yet it's actually bright grey. The earpieces are ergonomically shaped and would easily provide a snug fit. It's shaped nothing unordinary so most of the users would be very familiar with the shape. The packaging and cable are identical to Hesperus so again, we'll move on to the core details right away.
SPC & Pure Copper Cable
Amarantine comes with a high-quality cable comprised of 4-core silver-plated copper and high-purity copper. The insulation is transparent and well displays the grey strands of wires. Connectors, plugs, and splitters are all finished in metal parts that match well with the metal earpieces. The cable is identical to the one included with Hesperus.
How does Amarantine sound?
This model is particularly crucial to match the right eartips, so I suggest trying out a few different tips you have – I personally choose AZLA Xelastec to work the best with Amarantine. Amarantine has a spatial w-shaped sound signature. Lows highlight solid, thick bass grooves that keep very good control of the sub-bass reverbs. This leads to producing prominent dynamics while offering a cleaner, linear environment for the mids and highs. The bass temperature is neutral-warm, hitting the sweet spot of being both organic and crisp in color. Quantity-wise, Amarantine's bass sits at being v-shaped or mildly lesser than Hesperus. However, the scale and size of the bass are large and expansive, hence Amarantine brings a strong bass presence to the music.
Mids take quite an interesting turn here. Amarantine forms a unique, spatial headroom for the vocals – as if creating its own world of music. I'm opposed to using any sort of EQ as I prefer to listen as the IEMs are intended to be heard, but most importantly because it usually makes the vocals sound choked and stuffy. Instead, Amarantine's vocals have a sweet, fruity, and sparkly timbre.
Amarantine feels like it has its own EQ for the vocals and stage formation, yet I'm not feeling any repulsion for its sound. The tone and nuance don't sound distorted, choking, or "wrong". It sounds different. This means Amarantine is more vulnerable to being polarized in thoughts based on each individual's preference. Some may find it unusual. Yet others find it quite memorable and even addictive – which is the case of mine. My first impressions of Amarantine were somewhat awkward due to its unique presentation, yet after getting used to it, I started to crave listening to Amarantine again. The vocals are neutral in thickness making it ideal for both male and female vocals. I would say it's more appealing to female vocals, however. There are no noticeable sibilance, dips, or spikes throughout the mid-range. Amarantine keeps a smooth, steady flow.
Highs are crisp and fast. It doesn't get violent in quantity but appropriately strengthened. Amarantine has a neutral brightness and having an ample amount of brightness and treble technicality brings in nice harmony with the lows and mids. It's positioned similarly or a small step back from the vocals, yet the separation is done cleanly. Amarantine keeps the musical elements organized and refined within the range of staying musical. The texture feels like it's holding in good moisture and smoothness, giving off a rich tone and weighty lushness. Highs don't particularly crave aggressive openness or chilling transparency – however, I found the technical and vividness of the treble is appropriately set as it is for keeping the overall sound harmonious. In fact, Amarantine's treble capability is well shown as it's able to portray bright colors and cold temperatures from treble strikes and snares. The headroom is quite spacious. The altitude difference between lows and highs, and the expansive bass room create a generously-sized studio vibe for Amrantine.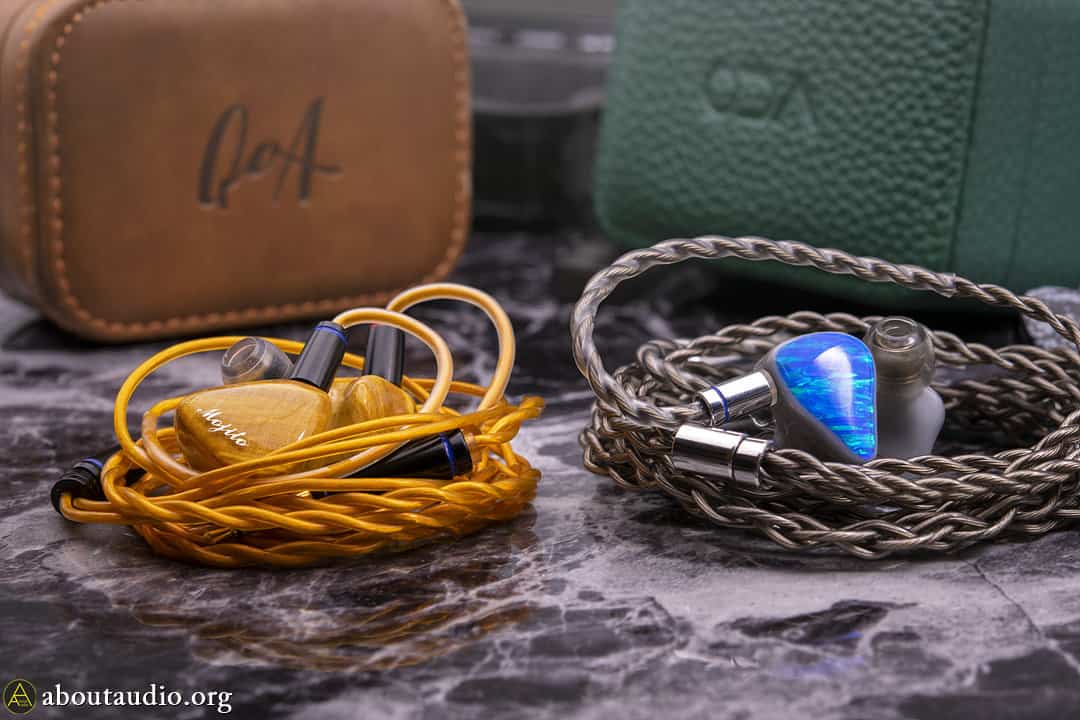 Compared to QOA Mojito (Review Link)
Let's compare Amarantine with QOA's post-flagship 6BA model, the Mojito. Amarantine conquers Mojito in terms of resolution and timbre accuracy. Compared to Amarantine, Mojito creates a drier tone that achieves less smoothness and texture details. The overall clarity and liveliness are noticeably superior on Amarantine. Another is that Mojito is comparably slightly off-tone in sound especially for the trebles, not achieving as much clarity as Amarantine achieves. As for the bass, Amarantine takes another win as it brings out a larger scale and depth for the low-ends, offering deeper extension and fullness. A similar situation goes on with the vocals as Amarantine creates a richer tone and fuller scale than Mojito.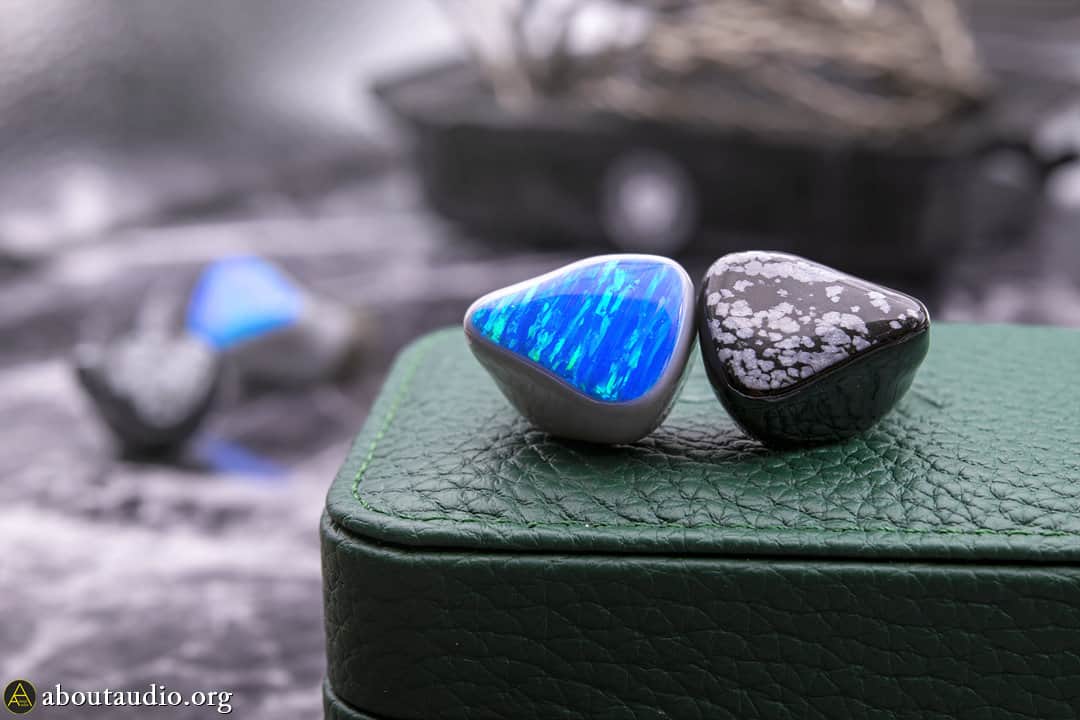 Compared to ODA Hesperus (Review link)
Hesperus produces a significantly warmer and darker sound. Amarantine's bass also has a warmer tone but not as much as Hesperus's. Amarantine has its superiority over Hesperus in terms of transparency, technicality, resolution, and tone. As mentioned, Hesperus may be the most "organic", yet it's not the most neutral tone. Amarantine portrays the most accurate timbre and maximum detail retrieval amongst the ODA family. The brightness contrasts are also more properly shown on Amarantine by making clear distinctions between black and white tones, whereas Hesperus' brightness spectrum is mostly focused on blacker tones. The overall sound is more vibrant, engaging, and colorful on Amarantine.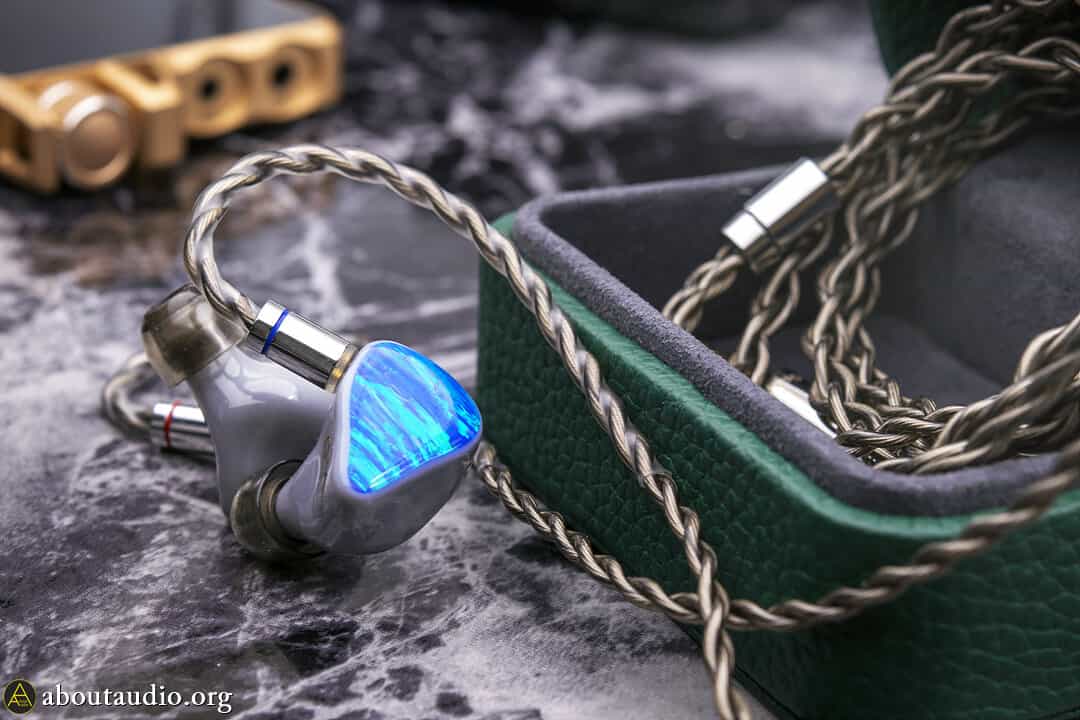 Verdicts for Amarantine
Despite it using a classic full-BA setup, Amarantine manages to pull off to level of competitiveness and charms that this "red ocean" Chi-Fi IEM market demands. Of course, Amarantine also deserves to be the highest model among the ODA family through its superior technicality and accuracy. Amarantine is organically flavorful and tasteful. It's a seamless mixture of color and naturality, first making you feel unusual with its sound, then quickly getting familiarized with it, and then making you want to listen again. If you enjoy the classic sound factors created by full-BA setups but find the old IEMs too bland to listen to anymore or feel outdated in performance, Amarantine is the choice that will tune up your classic desire with up-to-date performance and up-to-trend charms.