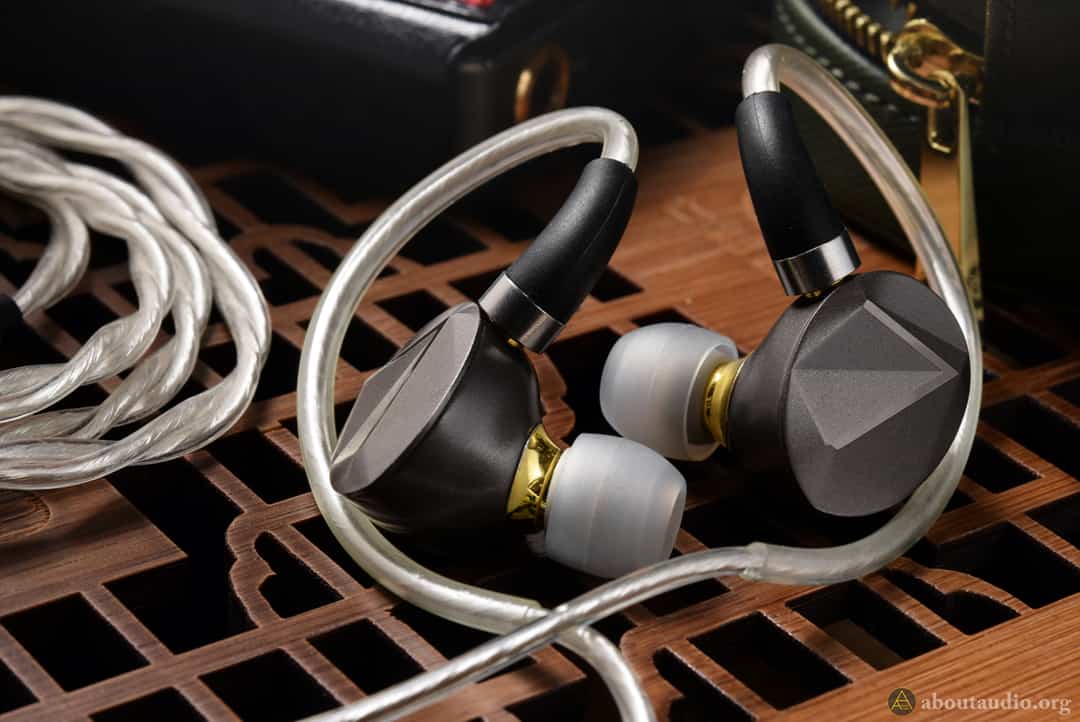 7Hz i-99 Review: Flagship but budget
One of the classic misconceptions, which a fair amount of brands also use as a gimmick, has to do with the driver counts. It is quite reasonable to think as such and budget Chi-Fi IEMs are the ones that especially make use out of this a lot. Though once more you discover, the sooner you would notice that single dynamic drivers could just be good as having multiple drivers – or even better. Today we introduce 7Hz (7 Hertz), a Chinese brand that is rather new to the scene. The brand name stands for the Theta wave which has to do with meditation and harmony.
7Hz has been specializing in products that utilize single dynamic drivers, the earliest being the i-77, and gained positive feedbacks from the communities. It is uncertain if they would be 'only' using single dynamics for their products, though all of their products so far have been using nothing but a well-made single diaphragm. Their newest and first premium/flagship model has been unveiled called the i-99, which, also uses a single dynamic driver. Let us take a look and see how it performs and stacks up against its competitors.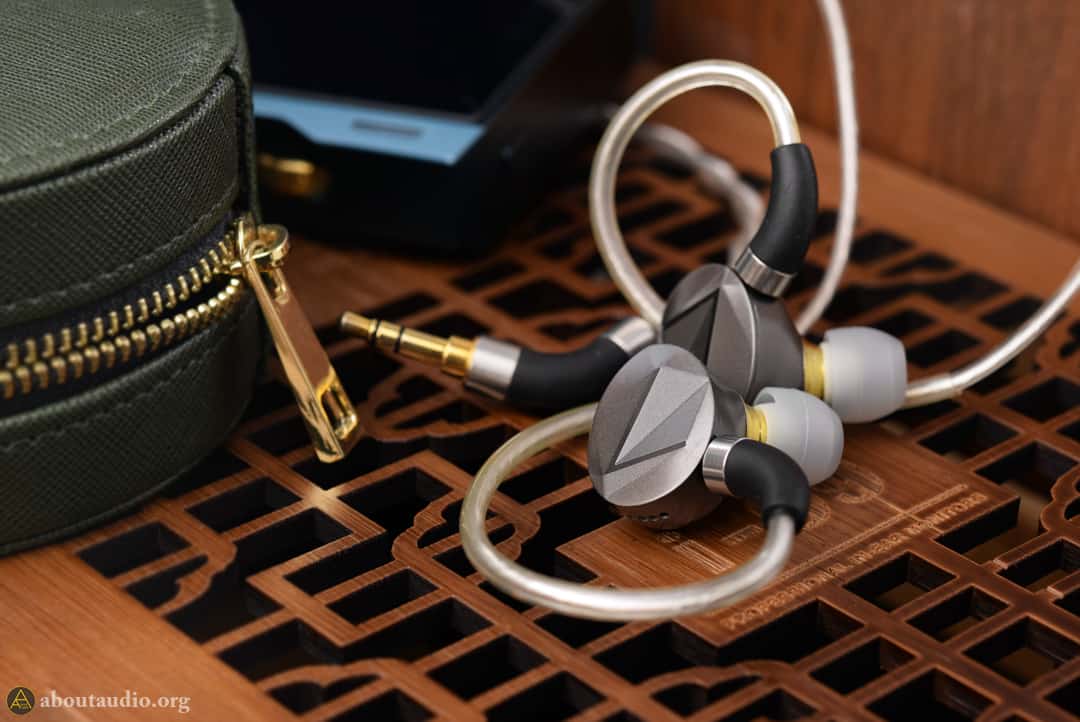 Packaging
The i99 comes in with a special packaging design. Once removing the outer sleeve with the embossed image of the i99, a wooden box appears along with the accessories. The wooden box is meticulously crafted with a Chinese traditional maze-like pattern carved out from its lid and partially reveals the interior of the packaging.
Other than the earpieces, the i99 comes with a stock 3.5mm cable, a leather zipper case, 3 pairs of Acoustune AET07 silicone tips, Acoustune AET08 silicone tips, 3 pairs of ordinary black tips, and some paperwork. It's highly appreciable that they've included both Acoustune eartip products as stock accessories. Though since already having an amazing set of silicone tips, perhaps it would've been better to include foam tips instead of the extra silicone tips? Anyhow, the quality of the accessory and the overall offering are undeniably nice.
Earpieces – One large diaphragm
Although there are many exceptional dynamic driver IEMs out there, the driver used for i-99 also deserves the same amount of attention. The i-99 uses a huge 13.8mm DLC (Diamon-Like Carbon) diaphragm applied with Beryllium-coating on both sides. Scaled a bit smaller than an earbud driver, the one used for i-99 is perhaps one of the largest that could be used for an in-ear. I find it interesting that they have applied i-99 with a double-sided Beryllium coating just like Dunu DK-4001, as such processes are known to be tricky and time-consuming. The cavity is fully made of stainless steel and finished with a refined and smooth coating. Its unique, three-dimensional faceplate design is highlighted with angles that form the number 7, representing the brand name.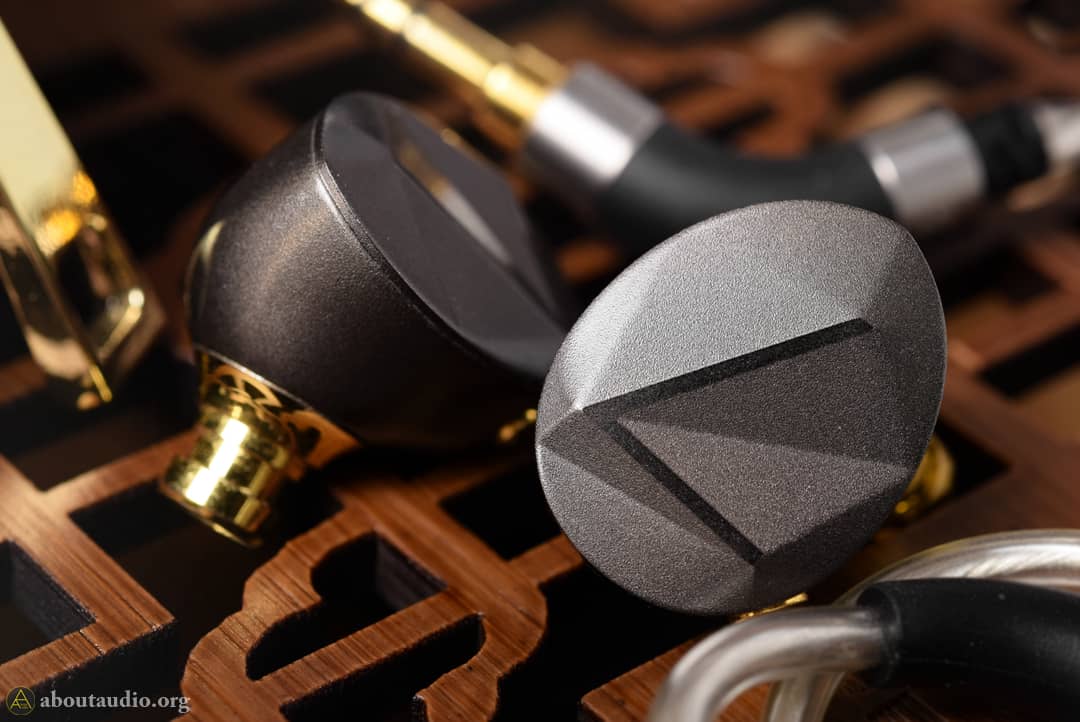 Earpieces – Ergonomics
The i-99 is available in two color variants – Matte grey and Gloss black. The earpieces are fairly weighty but not exceptionally heavy and do not affect the actual usage so much. They are terminated with standard MMCX connectors, though with enforced components that provide stronger grip and durability than the normal ones. Nozzles are made of copper and scale for about T400-T500, making them compatible with most aftermarket eartips. The length of the nozzle is slightly on the shorter side, more since the earpieces are rather thick. However, using larger eartips (or those with longer stems) would solve most of the fitting issues. The nozzles are covered with metal meshes with a whirl-wind design and well prevents substances from getting inside the nozzle.
Cable
Its stock MMCX cable is made of Silver-plated OFC copper wires with TRS 3.5mm jack. The wires are braided into two thick strands, making them easier and more casual to handle. The MMCX connectors on the stock cable are also designed to provide a stronger grip as well as better durability. The cable is well-braided, has a promising thickness to it, and provides a quality sound that lives up to the sound signature of i-99.
Sound impression – Lows
One of the strongest and easily identifiable characteristics from i-99 is its largely scaled imaging. Thanks to its huge and powerful dynamic driver, the bass is massive, up-close while maintaining the correct focal point, and impactful. Lows are dense, full of textures and particle details, and thick in both color and size. It dives deep towards the ultra-lows and catches those details with ease. Since that, the bass grooves are deep and bold which calmly draws you into the basslines. To go a bit more in-depth with its texture, the core of the bass is dense and robust to the feel, which is then surrounded with smooth and moist edges. This leads i-99 to achieve both crispness and smoothness. Alongside, these smooth edges do not cause the bass to get muddy or loosen up but lets the bass thoroughly soak into the music.
Reading til here, and after looking at its huge beryllium-plated diaphragm as well as numbers of vent holes presented on the earpieces, it is easy to make a reasonable guess that these would have tons of bass quantity or to reach the "basshead" level, yet that is not the case – at least for the quantity part. While i-99's bass is crucial and dominative, the quantity is nowhere near to becoming overdone and maintains a quantity where it would be similar to moderately v-shaped IEMs – not "V"-shaped, but "v"-shaped. The bass flows are well stabled and consistent, only giving a slight hump on the sub-bass enriches the low-end slams dynamics. Hence you will feel its powerful dynamics and performance with no signs of lacking bass or having the upper ends bothered by the bass.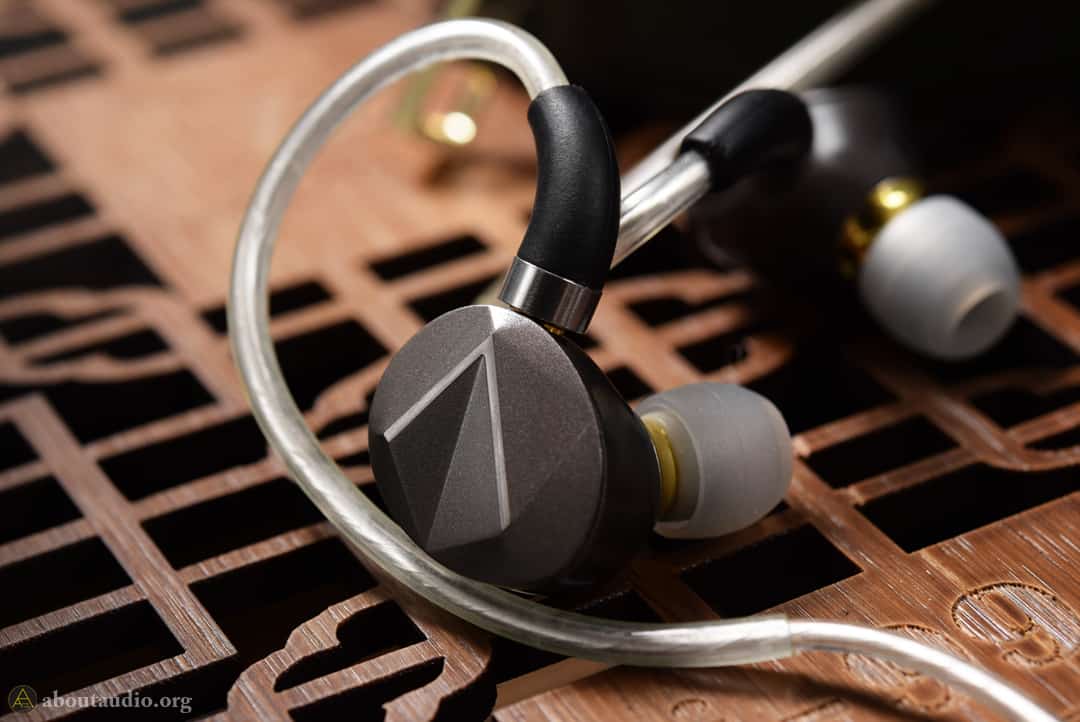 Sound impression – Mids
Mids take a gentle step forward from the lows with changes in temperature and brightness, gaining a cooler, shinier tone. 7Hz especially nailed on presenting this shininess throughout the mids. Vocals would evoke a cheerful, cool-toned brightness that breaths in gentle glares and airiness. The i99 shows nice thickness and density on vocals while not getting too stiff in texture. Since that, i99 sports a full-bodied mid-range that scales large and rich. The crispness presented from the lows gets even evident on the mids, making a fabulous synergy with the vocal's shiny nature – a fresh, breezy atmosphere that gives a crunchiness to the texture. This also merits the vocal's analyticity or "edginess" on clearly pointing out the notes.
Mids are fairly consistent throughout the spectrum just except for the mild elevation near the sibilance area. Thankfully enough, i99 doesn't actually generate spikes or sibilance but only a small and quick flinch in intensity. This is no near being able to cause noticeable fatigue. However, there rarely are tracks that are inherently boosted with upper mids intensity or sibilance. It is possible for i99 to be deepening such elements if that is the case, yet there are not many tracks recorded as such, so I would not stress about it – nor does i99 intensifies much the upper mids either. It does a wonderful job dealing with both male and female vocals, making the males sound masculine and punchy while females gain clear penetration and sleekness.
Sound impressions – Highs, etc.
Highs are distinct and clear with an organic, yet no draggy tone. Unlike the thick and masculine lower ends, trebles are just as powerful yet agile, making them able to keep their finesse. Mid's overall characteristics (shiny & airy) continues similarly on the highs too, yet with slightly calmed in intensity as well as making it more pliable. Therefore, the highs would show a bold and clear presence in the music without getting overly flaring or muddling up with the mids. Highs are also tighter in body and snappier, allowing a faster strike and decay. The splashes are clean and savory, highlighted within the range where the tightness would not break.
The soundstage from i99 is great – one of the most impressive presentations for me, in fact. The phasing precision is top-notch while managing to widely unfold the layers. The layers would keep themselves distinguished from each other with full coherency, leading to a natural spatial headroom that also nails on achieving quality separation. The i99 sports a type of headroom where a large-bodied sound forms dynamic, engaging grooves and crisply-opened upper ends. It's also impressive enough to mention that i99 did not miss out on the "distancing". It well presents the spatial aspect of the detailing that gives the closer/further impression between instruments, despite its single driver nature (as well as its rather up-close presentation).
Verdicts
There are strong mainstream flagships and budget performers out there, though that never makes the newcomers be any less competitive or attractive. The i99 is a thoroughly well-made IEM that is much capable of competing with higher-priced or flagship IEMs. Considering the price tag of the i99 and its sonic performance, it gives me a strong vibe that 7Hz meant the i99 to be a "budget-friendly flagship" without sacrificing the performance. If large imaging, crispy upper-ends, and deep bass dynamics sound like your type of vibe, give this skillful brand some serious attention now and so on!
Thanks to 7Hz for providing i99 in exchange for an honest impression/feedback.
I am not affiliated with 7Hz and none of my words were modded or asked to be changed.
Pros
Large imaging / Crisp with great depth
Flagship-level tuning with richness
Quality accessories
Sturdy MMCX connection
Cons
Nozzles are a tad short / chassis are on the thicker side
Stock cable only available in 3.5mm termination