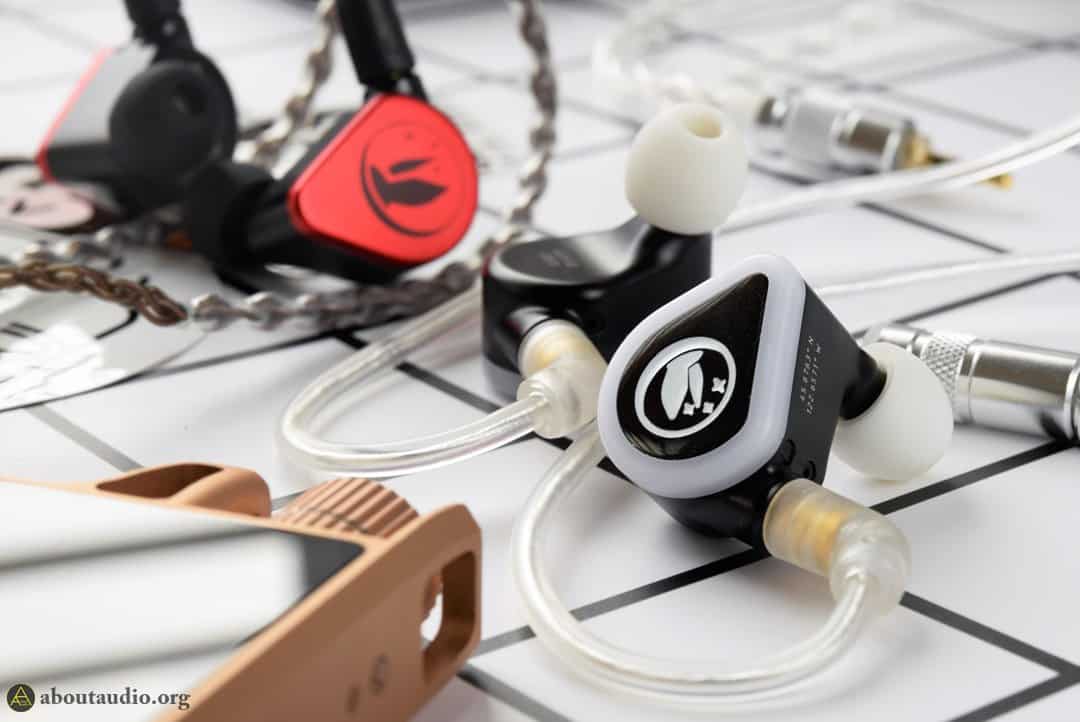 FIR Audio VxV Review: Flagship invasion
As apparent as it's been, FIR Audio is one of the leading IEM brands that build eye-catching universal and custom IEMs. Although FIR Audio is relatively new to the scene, it was a matter of time for them to gain recognition – which, even that, was accomplished at a whopping speed. Their fast growth is no surprise as FIR Audio is founded by Bogdan, the ex-CEO of 64 Audio.
Bogdan and his team decided to hop out from that major office and start this new brand, FIR Audio, to offer a more boutique and user-interactive experience. We previously covered the flagship model M5 for a review and now it's time for another, for their latest release. FIR Audio announced a special IEM called the VxV (5×5), which has a somewhat unusual product concept behind it. Let's see what this IEM is all about and what it has to offer us. Along with some comparisons too.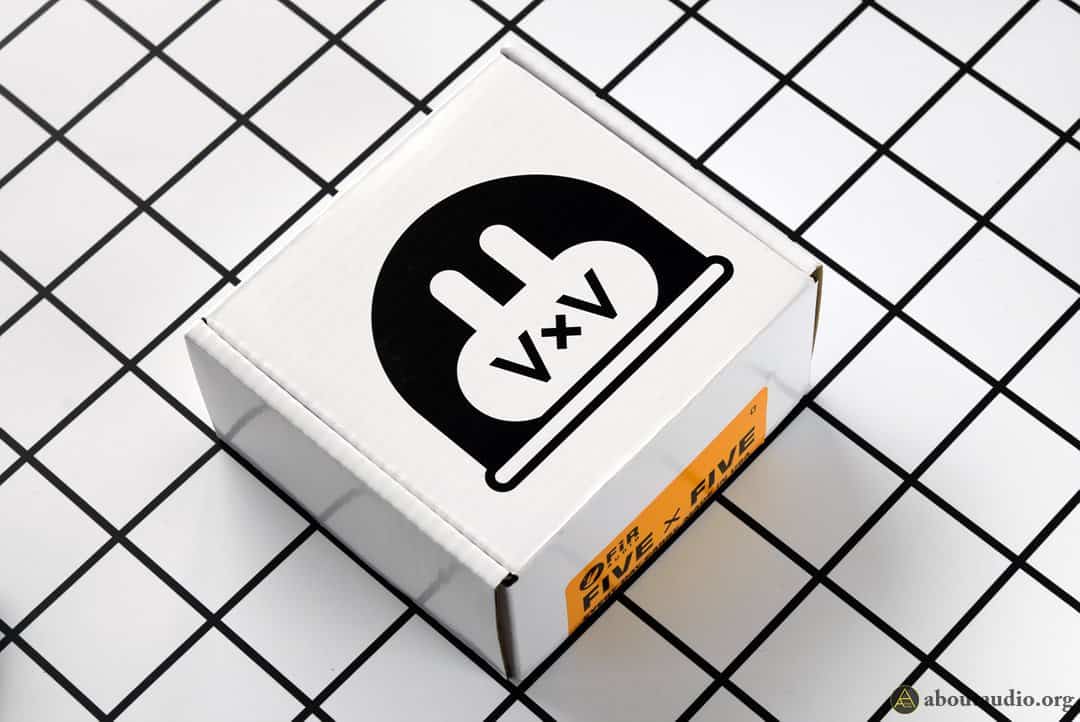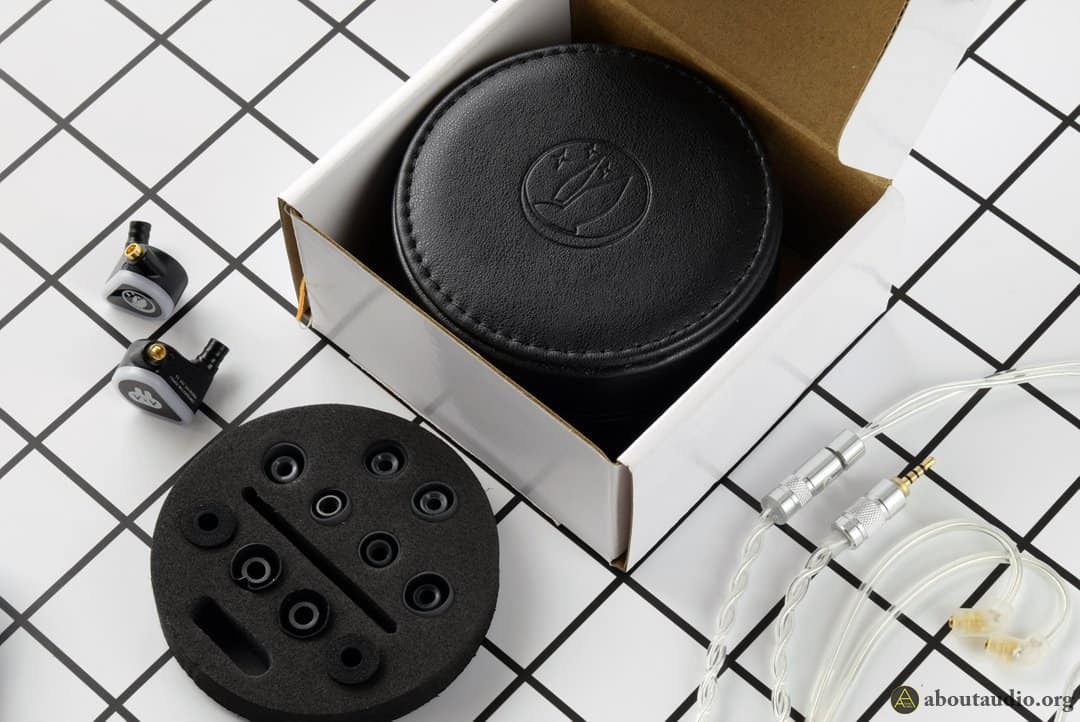 Packaging
FIR Audio already makes it loud and clear about VxV's concept from the packaging alone – budget, minimalistic, and easy-going. With a small square box with the FIR Audio's iconic Firry logo, a round leatherette case can be found inside the box with all the accessories. Other than the earpieces, VxV comes with a TRRS 2.5mm stock cable, 1 pair of foam tips, 1 pair of double-flanged tips, 3 pairs of single-flanged tips, a cleaning tool, some paperwork, and a set of Firry stickers.
Earpieces – Aesthetics 
FIR's universal shell is identical throughout the line-up, using CNC-machined, hybrid 6000 aluminum. The sandblasted surface is fine and smooth with a matte black coating that gives a simplistic yet sexy look. Unlike the colorful, sandblasted metal faceplates from the M series, the VxV uses a faceplate design that goes the complete opposite way. The faceplates are a combination of a glossy black center plate surrounded with creamy, light grey rims. The faceplates are made of DuPont Delrin engineering-grade plastic, overall giving a monochrome and modern look.
Interestingly enough, FIR uses MMCX connectors for their connection standard – an extruded form to be exact. This reminds me of oBravo's MMCX-OB connectors. Though the difference is that the extruded portion of the connector will be covered by the plastic cover from the cable's side. Alongside, FIR Audio's extruded MMCX connectors are fully compatible with ordinary MMCX cables.
Earpieces –  Direct Bore, Tactile Bass, and ATOM
VxV uses a 4BA+1DD hybrid setup for the drivers. The 6.8mm dynamic driver covers the lows, 2BA for the mids, 1BA for the highs, and 1BA as a super tweeter for the ultra-highs. The internals is engineered with the core technologies used for the upper M-series models, one of them being the Direct Bore Structure. This refers to a setup where the BA tweeters are installed right in front of the nozzle, triggering the sound to point straight into the ear canal. The Direct Bore Structure maximizes natural expansion as well as effectively decreasing muffling and distortion.
Another core technology used in VxV is Tactile Bass. Unlike the upper frequencies' Direct Bore Structure, Tactile Bass is an acoustic structuring where the dynamic driver uses the entire inner chassis as a transducer, producing a richer and fuller bass response. This also causes natural resonance within the chassis to let the listener physically feel them, hence the word "Tactile".
Lastly, VxV is applied with ATOM Vent System, a pressure-releasing system that is unique to FIR IEMs. ATOM stands for 'Air Transferring Open Module' which is a simplified version of 64 Audio's APEX system. FIR introduces that the team has tested a number of nano-thin membranes and foam materials to create ATOM, resulting in super compact filter size, lower vulnerability to air volume, improved sound presentation & soundstage, and most importantly, relieved ear fatigue. To meet up with the budget price bracket of VxV, FIR Audio has applied tweaks to the original ATOM Vent System to create the same effect in a simpler, more affordable way.
Cable
VxV comes with FIR Audio's specially dedicated cable called the Specimen 25. The cable is comprised of SPC wires made into a 2-braid format. The wires are quite meaty which makes it mildly thicker than the casual 4-braid cables but causes no significant impact in usage. The wires are very light and flexible, making it easier to listen on the go. The connectors and splitters are made of light and durable metal components, continuing VxV's monochrome, space-themed concept.
The termination is done as TRRS 2.5mm balanced plug with concave MMCX sockets that cover the extruded connectors from the earpieces. It's good to see that FIR Audio applied balanced termination for the plug though considering that VxV being intended as an everyday-carry IEM, including a 3.5mm converter would've been nice too (*they did include a DDHiFi 3.5mm converter for a limited time during their sale on DROP).
Sound impressions – Lows
Lows ooze deep and groovy bass lines that show strong masculinity. You can really feel the weightiness and darkness that the dynamic driver is pulling out from the music. As much as I've expected from FIR Audio's Tactile Bass tech, the depth expression is simply fabulous. VxV's ultra-low extension is super well presented with clarity and texture details. Reading up to this point may get you to think this IEM has a basshead level reproduction – but not quite. In a good sense, I mean. That's because the bass emphasis and reverbs are extremely well controlled.
While presenting a proper, subtle amount of reverbs, the bass is tightly controlled all the way to the ultra lows. It is rather common to find IEMs with tight mid or upper bass. Though managing to do apply that to the ultra-lows while producing rich and full-bodied quantity, like VxV does, is not so common to come across. Lows don't bounce up high but instead keep a steady presence on the lower side, even despite the bass being imaged quite close to the ears. In terms of quantity or emphasis, VxV lines up similar to IEMs that are slightly v-shaped. It is clear that VxV puts more emphasis on the vibration of the bass instead of quantity, which has also been a major characteristic found from FIR's Tactile Bass. While the bass is bold and thick, it never gets overwhelming as it's presented in the cleanest way possible.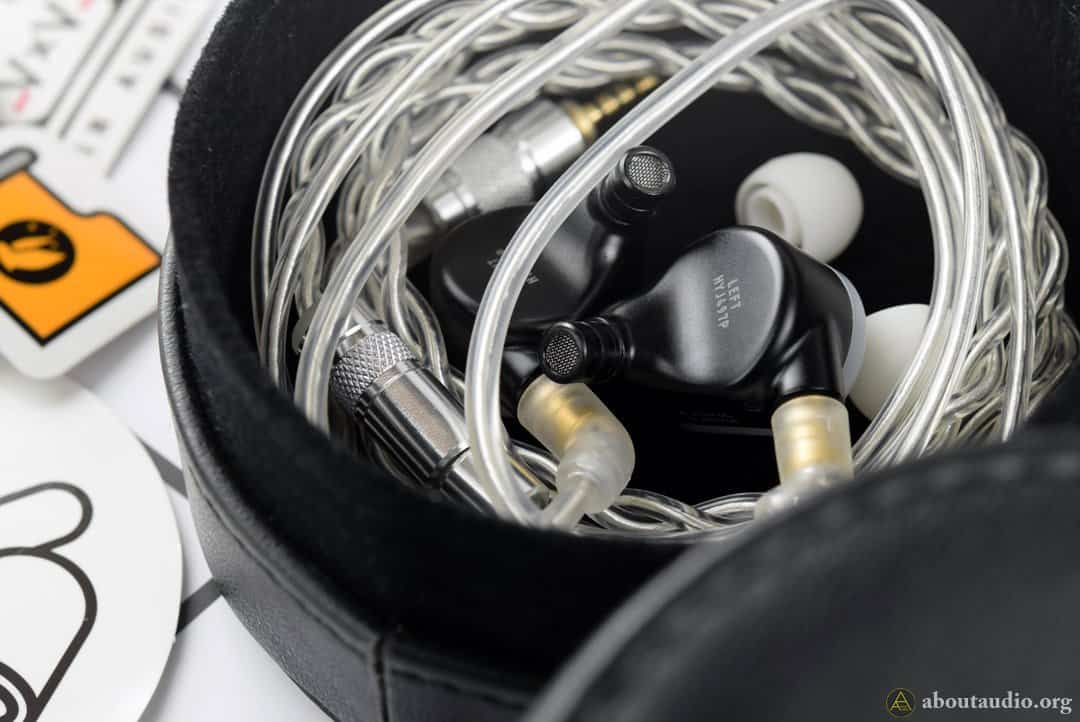 Sound impressions – Mids
Mids have a neutral thickness that gives a good body for male vocals while giving leanness to female vocals. Although the thickness on the vocals is "relatively thinner" than the lows, the harmony works out surprisingly well. In fact, if mids were any thicker then lows and mids might have sounded dull or drown the vocals. I suspect the low-end's calmness is what allows the vocals to be pronounced with a neutral thickness. VxV manages itself well as the sound crosses the sibilance section, yet it does create a minor nudge where VxV's "silver tone" advances into a slight metallic texture – but nothing major.
Mids have a crispier, BA-ish texture but not completely. VxV sits in a subtle position where it exposes both DD and BA characteristics. Considering that most hybrid IEMs set the basis for the vocals to be either DD or BA, I'd say that FIR Audio truly executed a hybrid tuning. Such characteristic reminds me a bit of Dunu DK-4001, though done a lot more mildly. This "both DD and BA concept" is something new but not unnatural or unusual to the feel. But there still remains a possibility that some may not feel so keen on this silvery tone, especially if you're familiar with classic single DD IEMs. It has the density and meatiness of DD while having the tightness and agileness of BA. I wouldn't say it gets metallic, though vocals show a glimpse of silvery shine to their tone, adding a bit of cool breeze to the atmosphere. Upper mids show good airiness with consistent flow and emphasis.
Sound impressions – Highs, etc.
Compared to ESTs, BAs tend to sound more straightforward, harder, masculine, and thicker. In the case of VxV, the straightforward and thickness is well shown on the trebles. Though highs are well tamed to satisfy the mass crowd without going full analyticity mode. Achieving good altitude and lush details, highs are appropriately tuned in brightness and emphasis. The upper atmosphere has a black tone as well as the treble quantity being slightly lesser than mids (although being very pronounced in presence), making the overall sound very balanced and friendly for longer listening.
Alongside, highs show pleasing extension with quite a soft and careful attitude – as if trying to simulate an EST-like characteristic. The textures are crisp indeed, though with more flexibility that gives natural sways to the trebles. Trebles have a clear BA-ish tone but with a pretty nice timbre. It only gets to the point of displaying the tight and solid instrumental details, so not very metallic in their soundings. The headroom is large with plentiful depth and altitude, creating an immersive staging.
Comparisons – Kinera Nanna
VxV is noticeably thicker in body and bass. The low-end extension is similar but with considerably more weight and impact on VxV. The flat and airy atmosphere is better presented on Nanna due to its delicate and gentle breeze going on throughout the mid-range. However, VxV shows more density and meat on the vocals, which puts us to make the conclusion that VxV is a warmer, bassy, and musically-tuned IEM while Nanna is cooler, flatter, and analytically-tuned IEM. Both IEMs work nicely with both male and female vocals, though since the bombastic and rich body brought by VxV, male vocals are more impactful than females. In the case of Nanna, the neutral thickness and transparency-focused mid-tuning aid the female vocals better. Nanna's sound is overall flatter and more evenly distributed in quantity, whereas VxV is applied with extra dynamics and warmness. Highs are similar in extension but Nanna takes a softer, delicate approach that highlights the sway of the treble flow while VxV gives better tightness, linearity, and speed.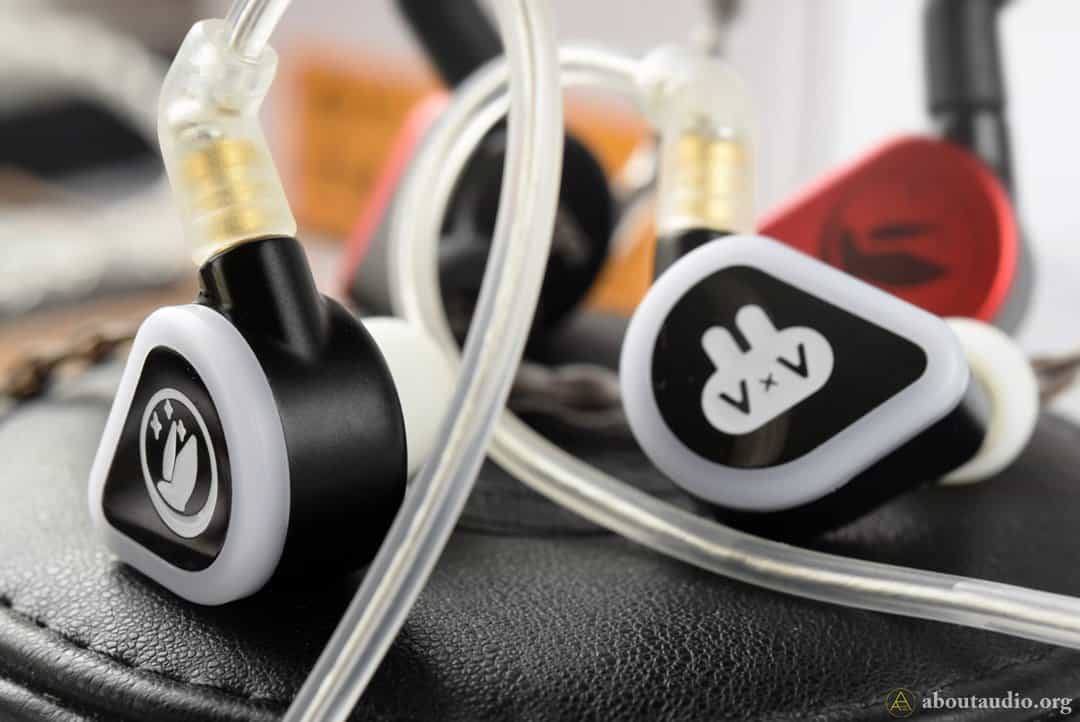 Comparisons – FIR Audio M5
In general, VxV offers a more engaging, dynamic sound while M5 gives a more neutral, reference-like sound signature. Both the lows and mids from VxV are fuller and thicker, creating a better low-end establishment. VxV has a bit more sub-bass quantity along with ultra-lows that are slightly thicker in color and stronger in presence. On the other hand, M5 focuses more on giving a highly resolving, openly, and lively sound stage that is somewhat similar to what 64 Audio Tia Fourte did – but a lot more tamed and polished. The absolute resolution and upper-end technicality are sure better on M5, though with a gap that is surprisingly smaller than what I was expecting to see. Despite their big price gap, the overall performance and extension are very similar, basically making the deciding factor between the VxV and M5 to be up to personal preferences.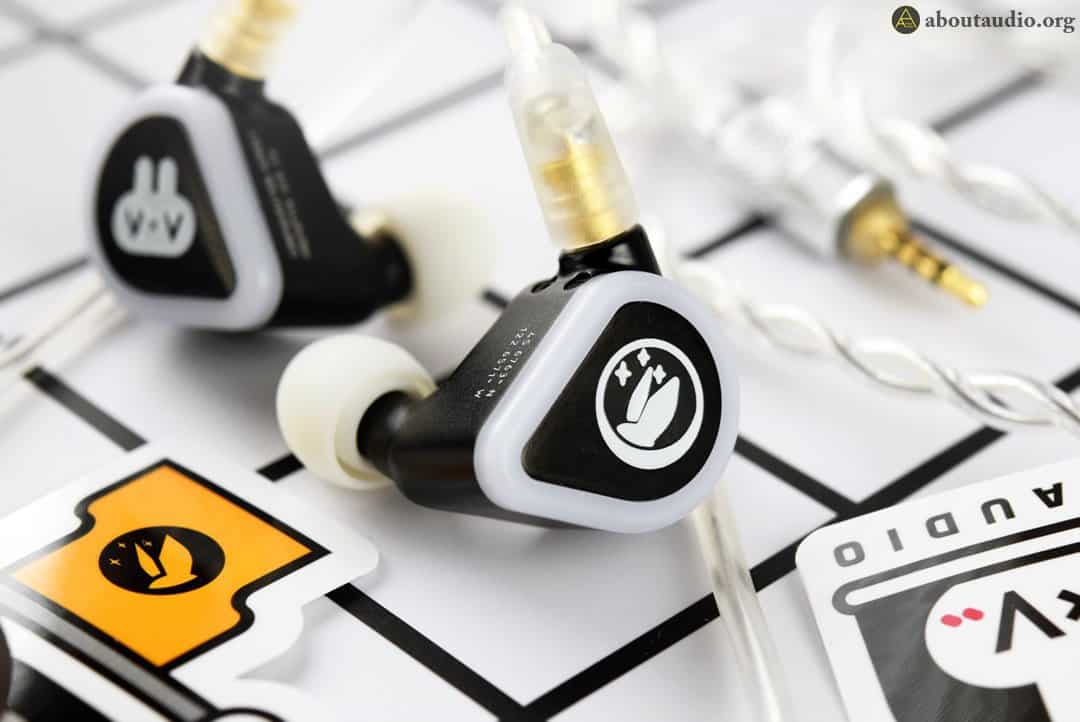 Verdicts
Their expertise and reputation did not let me down. VxV's rich, lush, and energetic sound was quite unexpected for its cute Firry character. Unlike its simple looks and playful concept, VxV doesn't play around with sound quality. Even though VxV is the cheapest option ever made by FIR Audio, perhaps VxV is the most iconic and powerful IEM that they've come up with.
If talking about absolute performance then yes, the rest of "big firry brothers" may technically surpass VxV. Though considering the gaps between their price and performance, VxV sure is meant to take the flagship position in its own way – the flagship in cost-effectiveness, or a flagship bang for a buck. It of course costs more than "a buck", though a lot bigger bang is pretty much guaranteed, especially if you're looking to get the essentials of the flagship M5 for a significantly lower price.
Thanks to FIR Audio for providing the VxV in exchange for an honest impression/feedback.
I am not affiliated with FIR Audio and none of my words were modded or asked to be changed.
Pros
Energetic, lush, and W-shaped sound signature
The sound signature & performance come close to the M5
Well-built and comfortable metal chassis
Highly cost-effective performance and overall SQ
Cons
2.5mm to 3.5mm converter plug not included (unless Drop Edition)