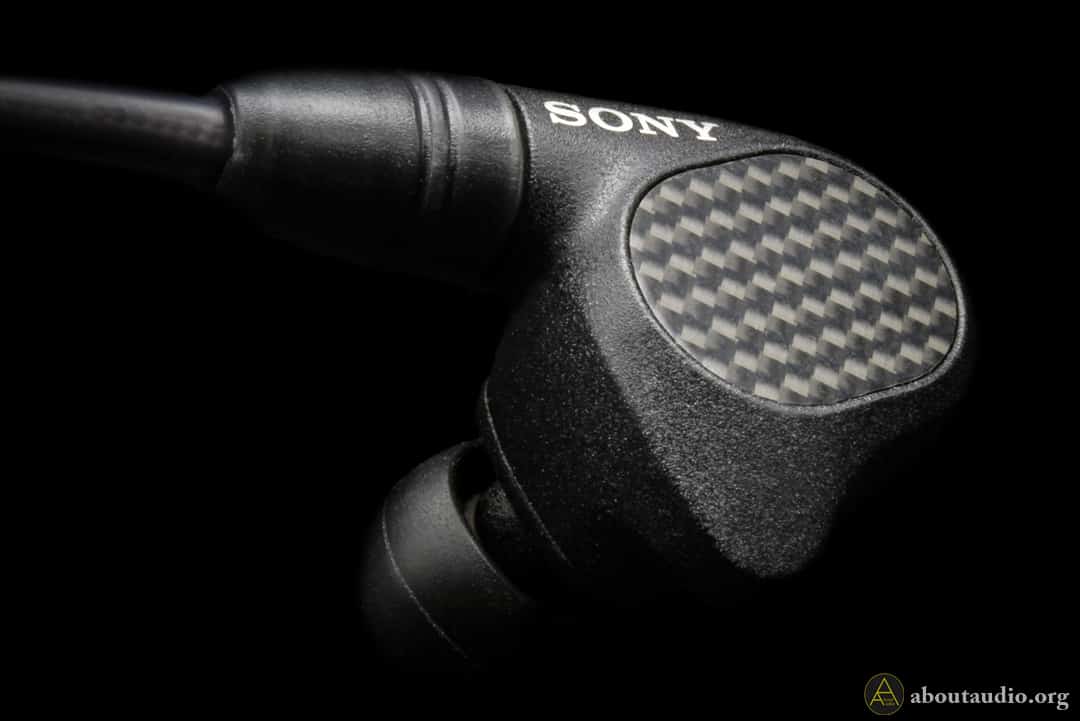 Sony IER-M9 Review: Presenting a new way
It would be too obvious if I try to introduce Sony at this point. Sony is a worldwide electronics company and takes a significant role in the audiophile markets. There are several IEMs that come to my mind when talking about Sony. Their EX-1000 was known for its wide frequency range back in the day when Hi-Res was even a thing. The XBA-Z5, Sony's previous flagship model that has been receiving positive feedbacks. And of course, the twin models – N3AP and N3BP were great as well. 
Sony has been quiet with their flagship or premium products since their XBA-Z5, until recently they came up with their new premium line up – featuring IER-M7, IER-M9, and IER-Z1R. Each model houses 4BA, 5BA, and 1BA+2DD. In this review, we will be covering the most common and popular model from the family, the IER-M9.
Packaging
Sony stepped up their game with the packaging for these new flagship line-ups. Inside the box includes a generous amount of accessories along with the earphone. It comes with 6 pairs of Triple Comfort eartips, 7 pairs of Hybrid eartips, a hard case, 2 stock cables (3.5mm/4.4mm), a hard case, a cable strap, and some paperwork. Solely the eartips cost a lot if you try to buy them separately, so I appreciate the generosity. 
Variety of eartips: Sony triple comfort / Sony hybrid
The two different stock tips are called Sony hybrid (right) and Sony triple comfort (left). The hybrids tend to snug into the canals close and tight, bringing the sound closer as well as increasing the clarity. The triple comfort, on the other hand, adds a little more bass and provides a similar fit of a foam tip while keeping the clarity. Both types work out nicely with the earphone and recommended give both a try before moving onto aftermarket eartips.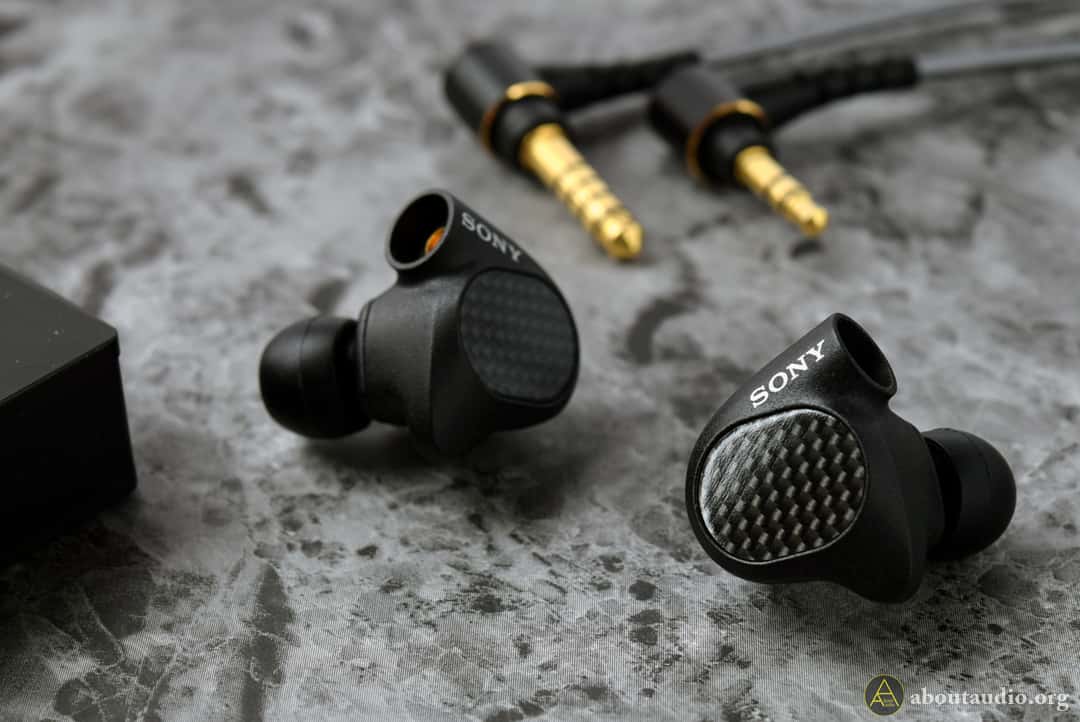 Earpieces – Design
The outer surface is finished with matt black and glossy carbon for the faceplates. Looking simple and premium at the same time. The inner sides are all round-shaped and provide a comfortable fit. One interesting thing is that these do not particularly cause canal pressure while inserting although it does not have any vents either. The shells are made of magnesium alloy, but the surface is finished with a skin-friendly coating which eliminates any metallic feeling to the touch. The earpieces are light, scratch-resistant, and durable.
Earpieces – The specs
IER-M9 sports 5BA drivers per side with 1 low, 2 mids, and 2 highs. All drivers are custom built as well as the soldering materials for the crossovers. Sony claims that they have applied film capacitors instead of ordinary ceramic capacitors, leading to a 90% reduction in distortion.
Another noticeable feature is the structural difference from ordinary BA drivers. For the IER series, the metal structure that vibrates inside the BA drivers are designed to have a T-shaped rather than the original U-shaped, once again reducing the distortion. On top of that, the 2BA tweeters are applied with an additional metal alloy diaphragm and SPC wires used for the inner coil. Finally, the entire set of BA drivers are surrounded by a magnesium alloy structure with gold plated sound tubes, preventing distorting vibrations.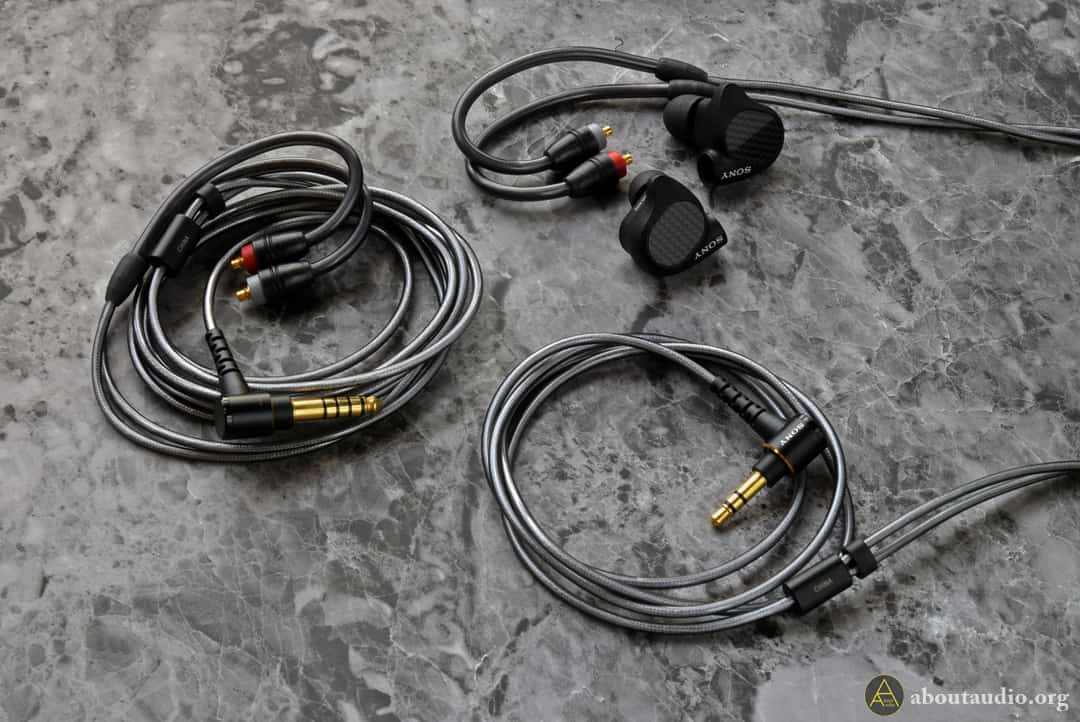 Cables
The two stock mmcx cables are each terminated with 3.5mm and 4.4mm jacks. The cables are made of silver-plated OFC applied with silk-weaved insulations. These cables are very smooth and barely make any microphonics even when I roughly move around. The MMCX connectors on the cables look slightly different than the usual ones, but it works completely fine with other MMCX IEMs and vice versa.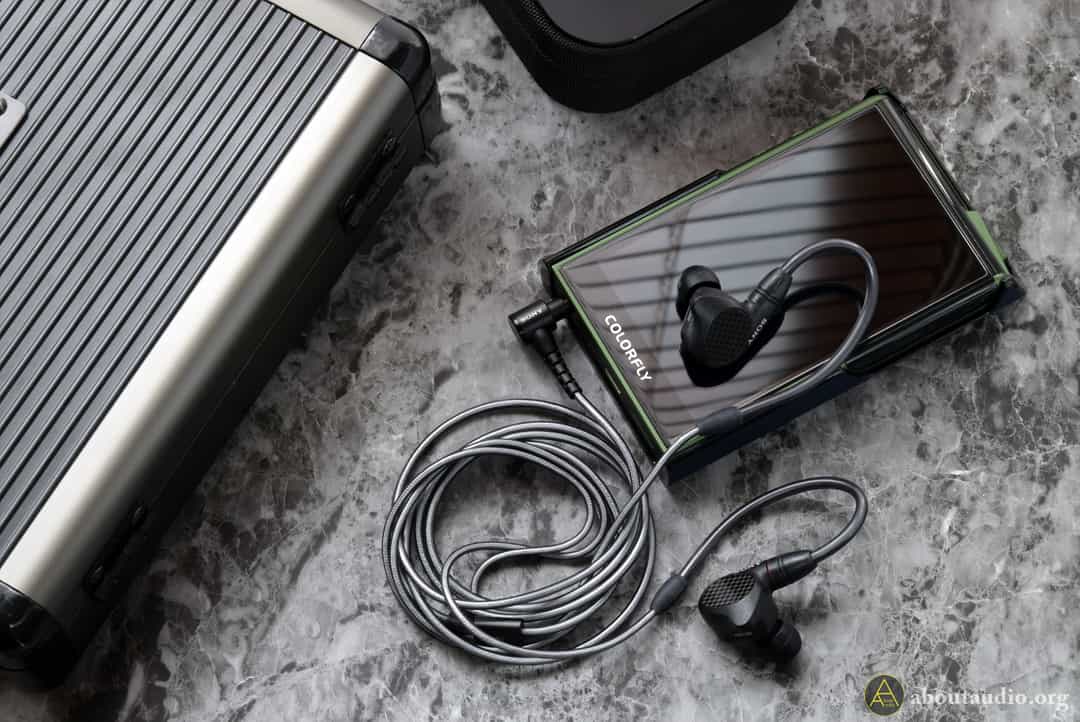 Sound impressions – Bass
First off the bat, IER-M9 does a great job of controlling the reverbs. The reverbs are clear, precise, and never get out of hands. IER-M9 presents a slightly W-shaped signature, having an adequate amount of quantity distributed throughout its frequency range. Nothing feels overdone or unbalanced while sounding rich and plentiful.
M9 brings out a decent amount of ultra-lows and mid-lows. Having them clearly presented, IER-M9's bass reproduction feels very stable, moist, and non-metallic. The bass sports a neutral thickness that punches fast, then clearly decays without getting vague in resolution. Overall the bass feels accurate and rich enough for a monitoring IEM, which never gets overpowering in quantity. I would say the lows are boosted for just about 30% from flat, showing a bass quantity that would normally follow up with a slightly v-shaped IEM.
Sound impressions – Mids
Mids show neutral tonality and it slightly takes a step forward from the lows and highs. It gives me the impression that the five drivers inside IER-M9 seem to be perfectly connected to each other as they provide very consistent and wholesome vocals. There are no signs of phase distortions yet IER-M9 still portrays a bit of 3D effect to the sound, naturally imitating a live stage environment.
Vocals also feel to be neutral in thickness which makes it equally ideal for both male and female artists. Peaks and sibilances are perfectly controlled and the sound is kept to be flowing as stable as possible. The surface is smooth, crisp, and just as the bass did, it does not get metallic in texture. Good move from Sony that they have omitted the metallic characteristics from the sound without degrading the clarity, as it is crucial for monitoring IEMs to bring out as many micro details while keeping the sound comfortable and neutral. It also works out very well with various genres and vocal types which is another important part of making a good monitoring IEM. 
Sound impressions – Highs, etc.
Trebles take a gentle approach and show lesser quantity than lows and mids, but that, of course, does not mean IER-M9 compromises in the details. The splashes and airiness on the highs are kept vivid and high in resolution. Well, IER-M7 takes a step further in treble clarity and aggressiveness but IER-M9 would be a more ideal choice for diving into the details without getting fatigued (as well as achieving better bass performance). Trebles from IER-M9 sports an organic, lush texture with smooth edges, making it easily enjoyable for most users.
Staging is on the larger side and spreads out nicely towards the x,y, and z-axis. I would not say this is the largest headroom I have experienced from an IEM, but along with 64 Audio Tia Fourté, IER-M9 brings out one of the best stagings in terms of accuracy and imitating a live stage set. While pumping out a rich and full sound, the staging does not get loosen or flabby, thoroughly respecting its accurate nature.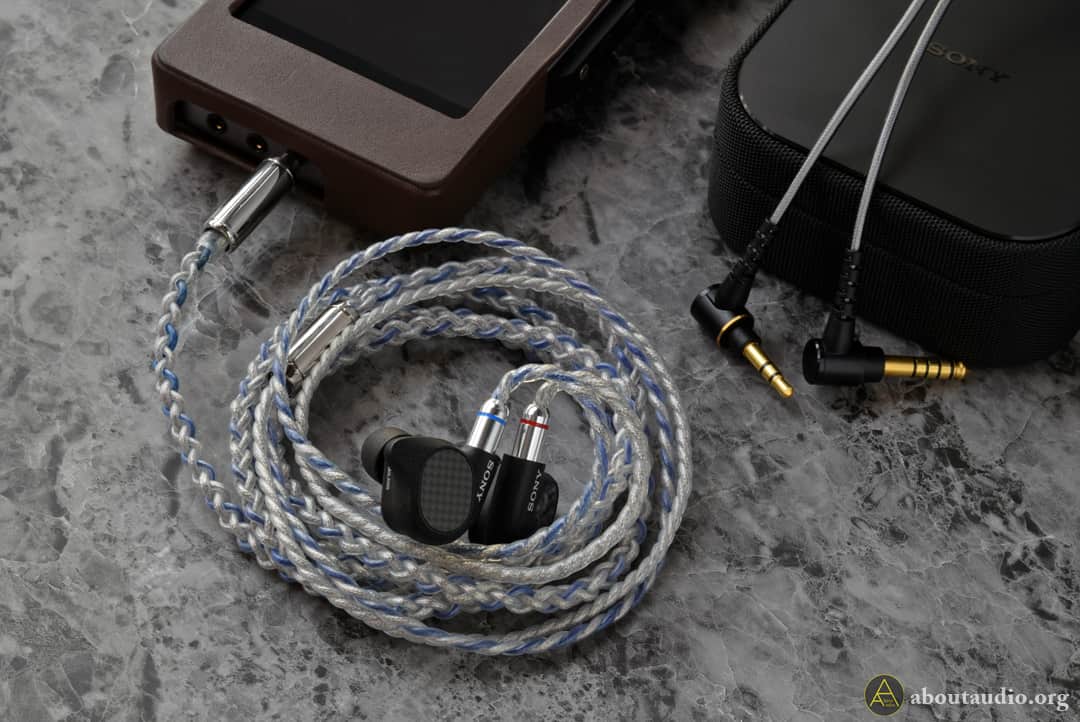 Eartips / cable matching
Sony always recommends 4.4mm termination and the same goes for the IER-M9. Compared to the stock 3.5mm cable, the 4.4mm one slightly thickens the sound with enhanced ultra-lows and headroom size. Mids gain a little more force and get tighter as well. IER-M9 matches pretty well with different cables and eartips.
For cables, I have found silver-based ones to match nicely – Effect Audio Eros II or Acoustune ARC32 for example. These make the upper frequencies to shine even more, but it's really up to your personal taste as well as the eartips. JVC Spiral Dots, Spinfit, Triple Comfort, Hybrid, and others all matched nicely with IER-M9.
Verdicts
Most monitoring IEMs tend to have flat-surfaced vocals, though Sony suggests a different way – to recreate a realistic, lively headroom inside the listener's head. Although IER-M9 has good musicality with a slight w-shaped signature, it hasn't neglected its identity as a monitoring in-ear and presents a sound of "how it is really supposed to be". This makes it possible for professionals users to have better communion with the instruments as well as satisfying average users to enjoy their music. I have no doubt calling this IEM to be an outstanding all-rounder.
Sony IER-M9 has been purchased by myself.
I am not affiliated with Sony and none of my words were modded or asked to be changed.
Pros
Monitoring signature yet beautiful and engaging sound
Huge amount of accessories
Solid but light earpieces
Cons
Not meant for bassheads