PW Audio Meet Agains Review: The Accessible Orpheus
Established in 2010, PW Audio is one of the most established IEM cable brands (if not the number one) that earns its title to be called an OG. I still remember the day I tried PW 1960S for the first time. The sensation was strong enough for my audiophile journey to expand toward custom cables. Including the legendary classic 1960S, the Century Series led the cable industry to apply fabric shielding.
Orpheus is PW Audio's most high-end flagship cable priced at nearly $6000 that represents what PW Audio is capable of at its most through its shielding technology. Continuing the spirit of Orpheus, Meet Agains is the next step for their New Flagship Series which we will be reviewing today. Let's see how PW Audio did with their new cable and compare/contrast it with different IEMs and cables.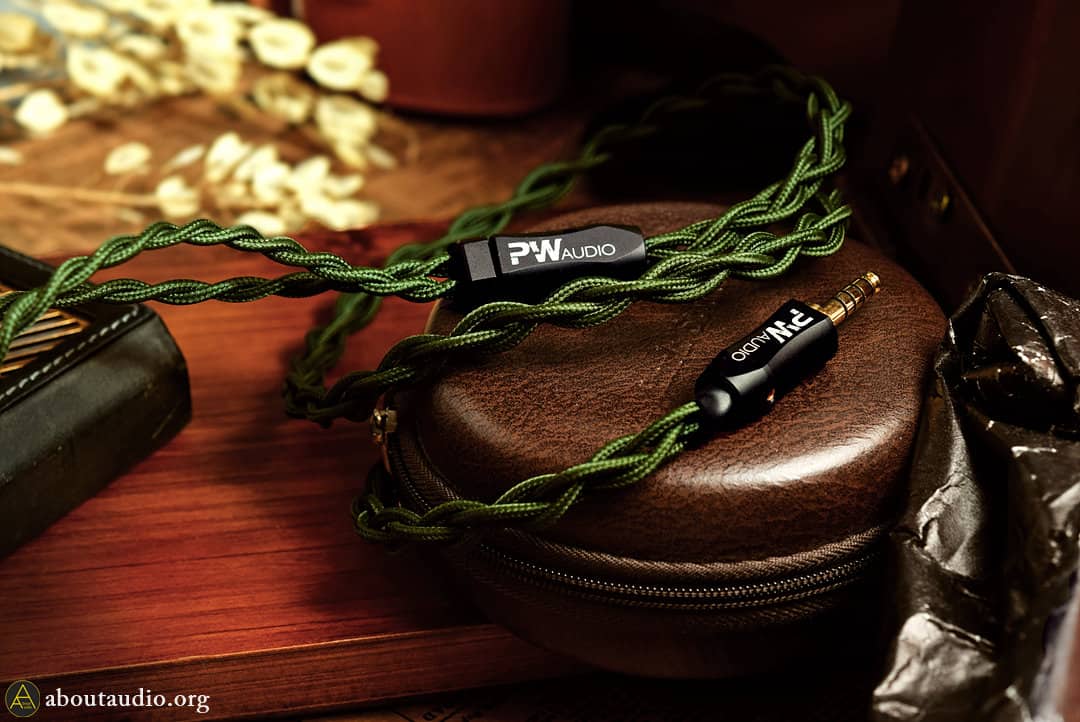 Specs: The Orpheus Spirit
Meet Agains uses the same core shielding structure as Orpheus, the summit flagship model of PW Audio. PW Audio divides the copper material quality from Level 1 to 3, and Meet Agains is made with 26AWG Level 3 Copper materials. PW introduces that adapting the structure of Orpheus allows Meet Agains to acquire the same bandwidth and details as Orpheus but now done in a lot more cost-effectively along with a different taste of sound signature. The outer skin is made of PVC Nylon and terminated with matte black PW connectors. The cable termination is available in various options depending on the IEM and device you're pairing it with.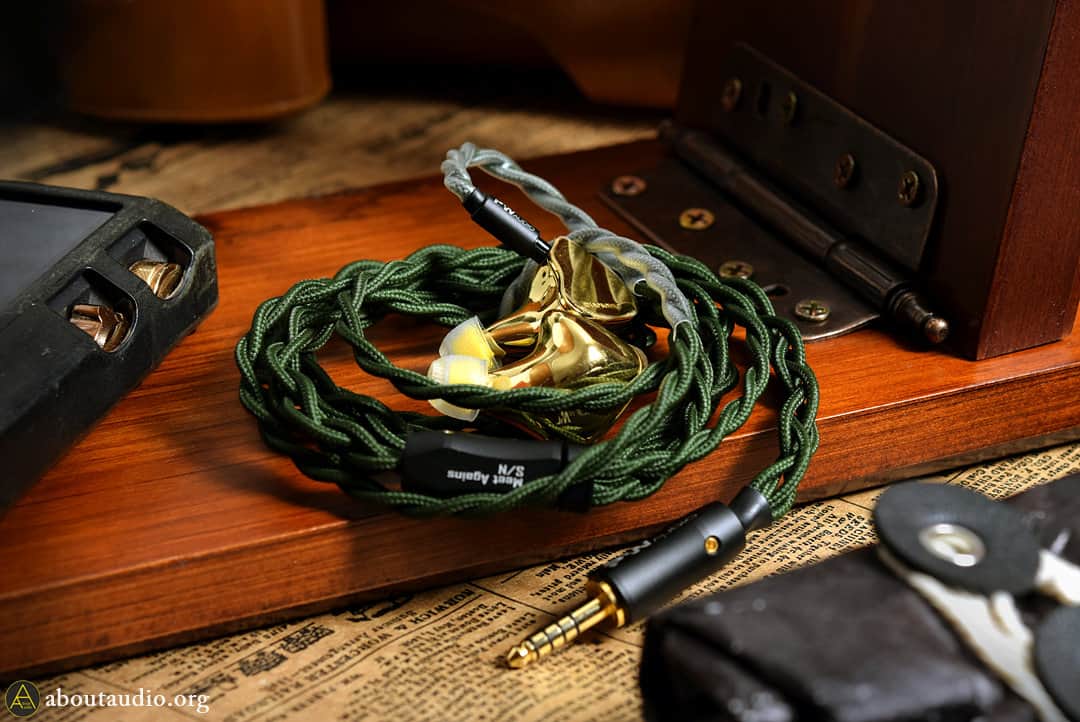 The Pitch: The Overall Sound
Meet Agains is a cable that greatly improves extension, depth, and imaging. The bass grooves get noticeably bolder and get thicker in color – as if the color concentration goes higher. Meet Agains also gently boosts the bass quantity so that the IEM gains a richer and fuller body for the low ends. Mids get mellow and fuller, adding depth and imaging just like the Meet Agains does to the bass. Vocals expand in scale and offer a further grand presentation.
Highs also gain clarity but in such a musical way. Treble strands get clearer and more articulate but keep a smooth, mildly-warm vibe. The soundstage increases in a multi-dimensional way – such as sideway extension, closeness, height, and depth. Similar to a situation where you enlarge a sphere ball. There are more details of Meet Agains to talk about and to compare with. Now it's time for us to match Meet Agains with some IEMs and make comparisons with other flagship cables.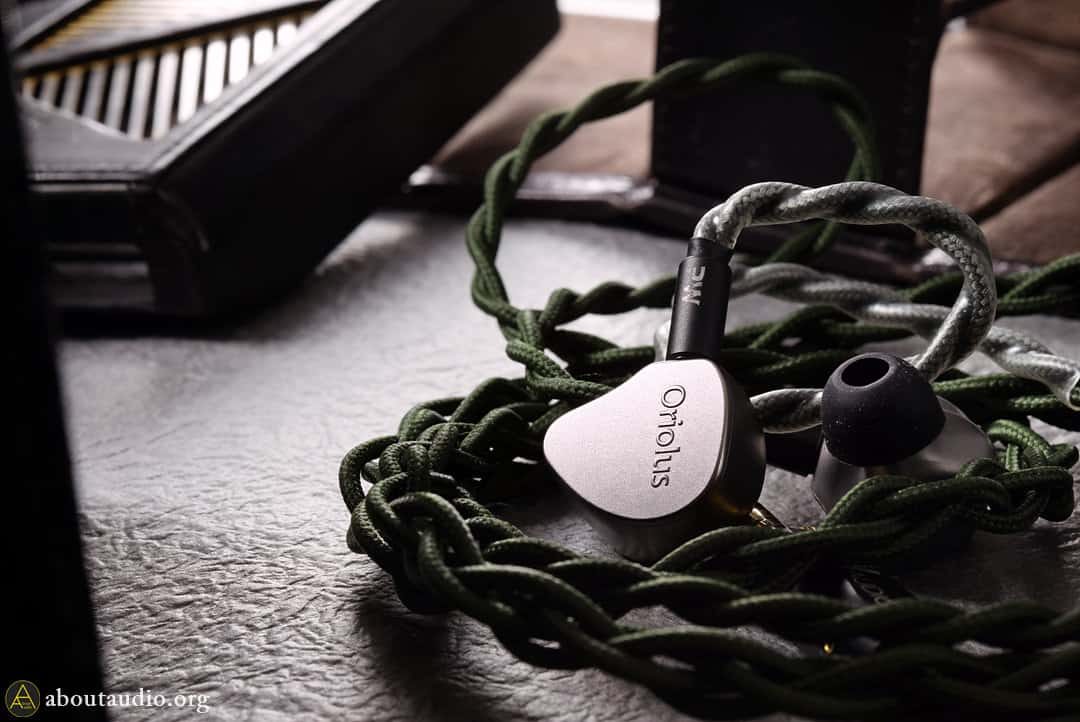 Paired with Oriolus Traillii Titanium (review coming soon!)
Let's first pair it with the Traillii Titanium. The stock cable is named W89 which is a propriety cable consisting of gold-silver alloy with shielding, manufactured by PW Audio and tuned based on the original PW 1960S cable. Now let's try Traillii Titanium with Meet Agains. On the first listen, I could tell the improvement in clarity happening on the overall sound – as if increasing the purity of the sound. The ultra-low rumbles are now bolder and cleaner. The small details within the bass that wasn't as apparent as before are now better retrieved.
The bass quantity remains nearly the same. However, Traillii Titanium draws out clearer notes throughout the bass. Vocals also step slightly forward with improved clarity like how things were done for the bass. Overall, Meet Agains offers a nice improvement to the sound without altering the original timbre and sound signature. Quite impressive that Meet Agains performed better since the W89 is also a flagship-level cable.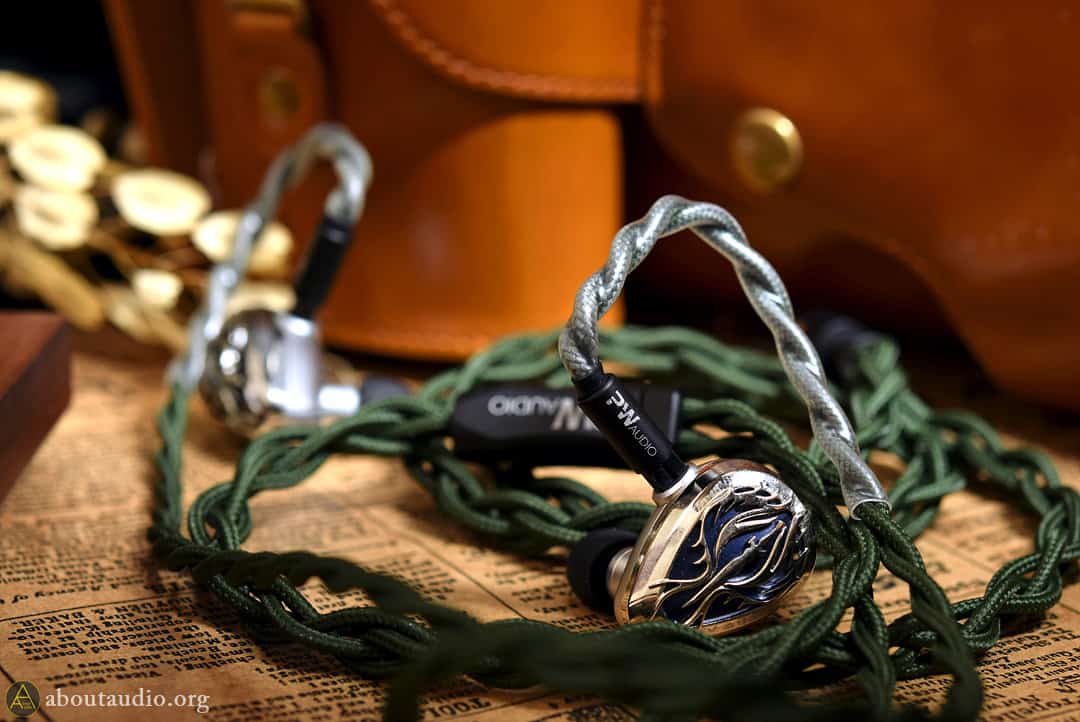 Paired with MMR Balmung (review link)
Balmung is one of my favorite full-BA gems. It's also an IEM that impressed with its grand and full sound signature. Let's see how things go when Balming meets the Meet Agains. Once paired, the bass gently tightens up. It feels like the bass got a faster reaction speed – quicker strike and retrieval. Alongside, the depth expressions are done better and the low-end feels denser. What I particularly like is that the tightness is brought without taking away the natural reverbs that Balmung has. Definitely improves the neatness and clarity that some may want more from Balmung.
Vocals gain a positive change for the timbre, making them sound more natural and realistic in tone. Having a moist vocal texture is another change too. The improvement on trebles is not apparent as the low-mids in the case of Balmung yet still noticeable. The treble's clarity and separation are increased which offers a bit more analytical vibe to Balmung. Balmung's Eletech-based stock cable was also high-quality but no match when compared to this comparison. Diverting back to the stock cable feels like the sound is water-downed.
Paired with FAudio Project Y (review link)
Project Y is known for its beautiful upper range and sweet mids. Lows are established thoroughly but only in a mild quantity. Vocals also tilt towards the feminine, neutral-thickness style. If you wanted more bass presence and boldness from Project Y, Meet Agains is the way to go. Lows gain a pleasant level of bass boost within the range of keeping the original sound signature. The depth and body of the bass gain significant improvement, providing a masculine rumbling and clearer extension towards the ultra-lows. Project Y's agile vocals remain the same but Meet Agains tops it with more energy and scale. Treble notes get clearer and more prominent without particularly boosting the treble quantity, keeping the sound signature as original as possible once again.
PW Audio Meet Agains vs. Han Sound Audio Danta
While both cables retrieve just as good ultra-low extension, MA has a stronger boost on the sub-bass. The bass notes are also noticeably deeper and thicker on MA. Danta's vocals are more neutral in thickness and retrieve better clarity, whereas MA's vocals sound richer and fuller in the body.
Danta has a cleaner and more natural timbre but MA breathes in stronger energy and impact to the sound. Therefore, MA delivers stronger low-mid slam and is higher in overall density. The treble texture feels more refined and airier on Danta. MA's treble has higher density and driving force. These two cables also differ in the overall nuance too. Danta has a drier, more analytical sound signature and MA feels to have more moisture and musical.
PW Audio Meet Agains vs. Dita Audio Celeste
These two are very well-made cables but they completely differ in sound signature. Meet Agains is superior when it comes to having a full-body sound with rich lows and mids. Sideway headroom and depth formation are also superior on Meet Agains. On the other hand, Celeste definitely takes the win for the upper range and airiness. The upward openness and fresh breeze just give a vast soundstage for the IEM to shine. Treble is significantly higher in resolution with treble notes being clearer and stronger, yet not fatiguing at all. Celeste is unexpectedly quite full in the body (considering its sound signature) but still not as rich and full as Meet Agains. Celeste has a neutral-cool tone whereas Meet Agains has a gently warm tone.
Meeting again with Orpheus. At a much lower cost.
Meet Agains is a more affordable embodiment of Orpheus in that it achieves both high-resolution and a smooth, full sound. The timbre and texture just exude high-grade lushness and a premium feel throughout the range. It also didn't forget having a uniquely rich timbre and crispness within its warm-based tuning. There are many old and new cable brands out there. Yet again, there's a reason behind PW Audio's prolonged demands and experiences.
Meet Agains well deserves an all-rounder title that pleases most IEMs as Meet Agains fuses the "Orpheus soul" nicely with the IEM's intended sound. I can appreciate the IEM's original tuning but now with more flavor and depth that better allows me to savor the music. If you already know or have experience with PW Audio cables and had good impressions with their sound tuning, Meet Agains is a choice that simply cannot go wrong. This one would also be a great cable to pair with an IEM for those who loved the Orpheus but the wallet situation is pulling you back from grabbing one – as Meet Agains comes very close to the sound and performance of Orpheus.
---
Thanks for reading. Sharing and leaving a comment would help a lot.
Source Player: Cayin Audio N8BB
IEMs used for the testing: MMR Balmung / FAudio Project Y / Oriolus Traillii Titanium (review coming soon)
Pros
Lush and grand sound of Orpheus
Great depth and resolution
Softer and lighter cable than Orpheus
Matches well with a variety of IEMs (less polarizing)
Performance and tuning is surprisingly similar to Orpheus
Cons
No other accessories included
The cable only comes in a bag without other packaging
There's still an inevitable price barrier