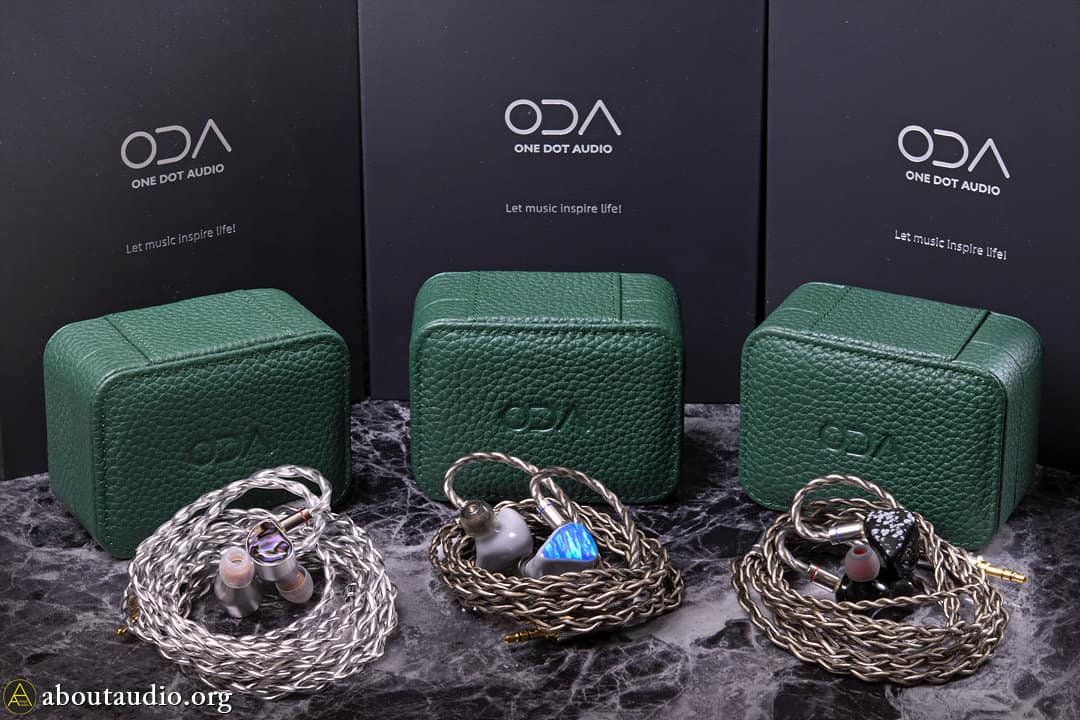 ODA Full Line-up Review: Unique Family
Today we come across a new IEM brand called One Dot Audio (ODA). Although not much info has been known about One Dot Audio yet, we know that ODA is a Chi-Fi brand as well as that they've been extensively doing OEM and manufacturing for other known brands. As for their debut, ODA has presented 3 IEMs as their first product line-up – Dolphin, Hesperus, and Amarantine. Each of them is priced at $199, $269, and $399. Let's go through each one of them and put to the test how they perform and compare with other IEMs.
Table of contents:
Introduction: Who is One Dot Audio?

The Packaging

Hesperus A300 Review

Verdicts
The Packaging
ODA IEMs come in casual yet neat packaging. A simplistic black packaging is engraved with a silver ODA logo on the front and product descriptions on the back. Once opened, the packaging presents the IEMs packed in foam fillers. Hesperus comes with a leather hard case, 3 pairs of silicone tips, a velcro tie, and some paperwork. Nothing particularly outstanding in variety but the packaging has the essentials for an IEM accessory. However, the carrying case has a nice quality. The green leather case feels firm and well-made, having a smooth surface in and out.
Hesperus, Bringing Back The Old School
Now we'll move on to Hesperus, the mid-liner of the ODA product range. Hesperus (model code A300) sports 3 balanced armature drivers – 1 low, 1 mid, and 1 high. Hesperus is the only model that offers a color option (at least for now) between purple and black. The purple variant has a vibrant purple resin body along with a natural stone-style faceplate that looks like a galaxy.
The black variant looks more modern, with an opaque black resin body and a B&W natural stone faceplate that looks like a white splash of paint. The earpieces are ergonomically shaped and would easily provide a snug fit. It's shaped nothing unordinary so most of the users would be very familiar with the shape. Hesperus' packaging is identical to Dolphin so we'll move on to the next details.
SPC & Pure Copper Cable
Hesperus comes with a high-quality cable comprised of 4-core silver-plated copper and high-purity copper. The insulation is transparent and well displays the grey strands of wires. Connectors, plugs, and splitters are all finished in metal parts that match well with the metal earpieces. The rest of the cable details are identical to Dolphin or other ODA products.
How does Hesperus sound?
Hesperus is all about neutrality and balance. It has that classic v-shaped, warm, and bassy sound while greatly eliminating the drawbacks that such sound signatures typically have. The bass extension is impressively good for a full-BA setup, achieving great depth and thickness that would please those who demand a strong bass response. The bass is also very thick and deep in both color and density, generating viscous thumps and grooves for Hesperus to bring out awesome dynamics to the music. Quantity-wise, I would say the bass is somewhere between v-shaped and V-shaped.
Mids produce abundant warmth found from the bass but without getting veiled. There's a difference between being veiled and being warm. The tone of Hesperus is very natural and on-focus, hence bringing thorough clarity while keeping a warm, dark atmosphere. Hesperus resembles those old Westone or JH sounds but with a cleaner tone and resolution. It may not be ideal if you're into sharp, lean vocal tones but Hesperus would serve you wonderfully if you like full and larger vocals. Hesperus keeps it very stable in vocal tone, not causing any sibilance or spikes. Mids do show a glimpse of shine on the upper vocals but marginal. Since Hesperus doesn't make the vocals sound deafened, it wouldn't offer a noticeably refreshing feel to the vocals – but definitely not stuffy or deafened either. Vocals are on the thicker side yet it handles well with both male and female vocals.
Despite Hesperus' prominent warm-based sound, highs make sure to do their job on the trebles. Or should I say Hesperus makes it meaningful enough to use BA tweeters? The snappy, rigid treble snares spice up the abundant smoothness going on for Hesperus. Trebles are also a tad shinier and brighter which prevents Hesperus from sounding bland or mushy. Still keeps the overall brightness neutral or neutral dark, yet this gentle touch of freshness and analyticity is what completes Hesperus to make it "balanced". The headroom is quite grand and full, offering a nice dynamic and soundstage for atmospheric music especially.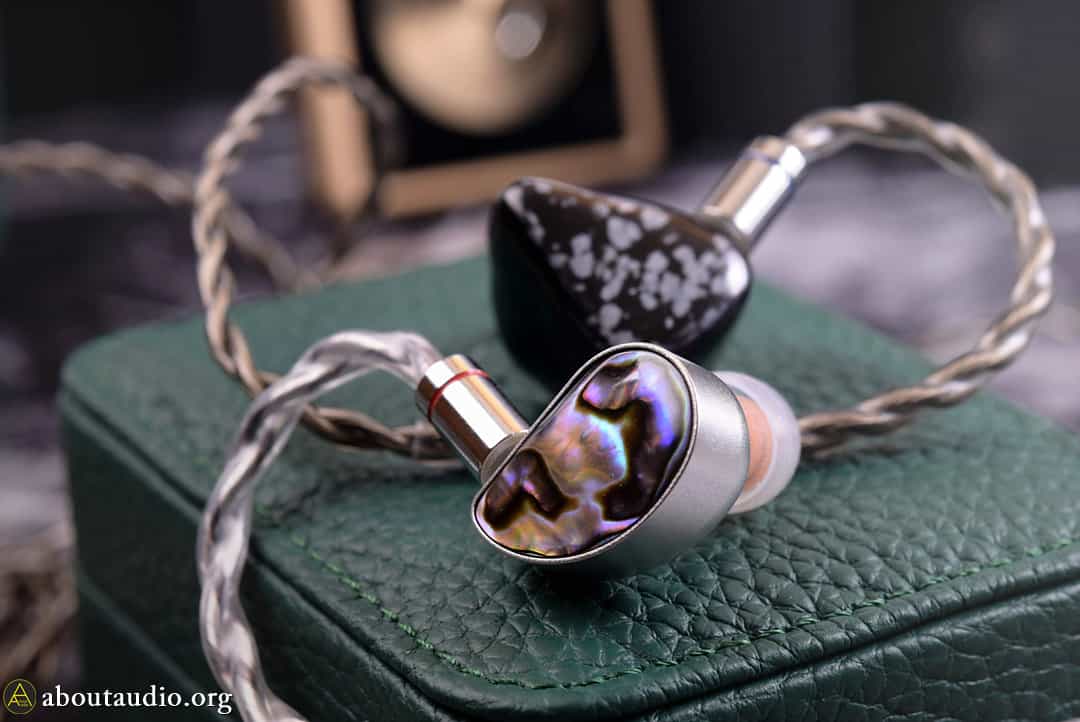 Compared to ODA Dolphin (Review link)
The tone color is noticeably clearer on Hesperus. In other words, The color depth of the sound is thicker and stronger, so the sound feels more in-depth and higher in quality. This is most prominently found in the low and mids. Hesperus' sub-bass quantity is fuller and stronger but the differences aren't day and night. Meanwhile, Dolphin does a slightly better job of revealing the texture grains and upper-end airiness, whereas Hesperus is warmer, thicker, and more organic in tone and temperature. Dolphin is nowhere close to getting defeated as the vocals carry stronger energy, air, and refreshing vibrancy. Choosing between Dolphin and Hesperus would be more about which sound signature you would prefer.
Compared to Dunu DK-2001 (Review link)
For the comparison, let's bring up Dunu's widely loved budget model, the DK-2001. While the DK-2001 performs nicely to the current standards, Hesperus takes the upper hand when comparing with each other. Hesperus achieves deeper and wider dynamics, providing sound grooves that have stronger amplitude and liveliness. The overall sound is thicker and more expansive. The overall density of the texture is also worth mentioning. While DK-2001 is finely tuned with great technical performance, listening to it after tuning into Hesperus makes DK-2001 feel watered-down in density and color tone. Hesperus brings up richer tone and color from the music, offering a sound that is both clearer and thicker in color. The headroom is also larger, deeper, and broader on Hesperus. As Hesperus sits quite similar in sound signature to DK-2001, those who enjoyed the DK-2001 would find Hesperus to be a nice choice for making the gradual upgrade with ease.         
Verdicts for Hesperus
My personal favorite and the most "organic" sounding model was Hesperus. The Amarantine is more charming and lush on the higher-ends yet Hesperus is superior in tonal balance and vocal density. I would consider Hesperus and Amarantine to be on the same tier in performance and differing in sound tuning and taste. Quite an inspiring model as it's not common to see the middle child of the family be as appealing as the flagship. The last page, however, will be Amarantine's time to fight back and show why it's the highest model and how compares to other IEMs.