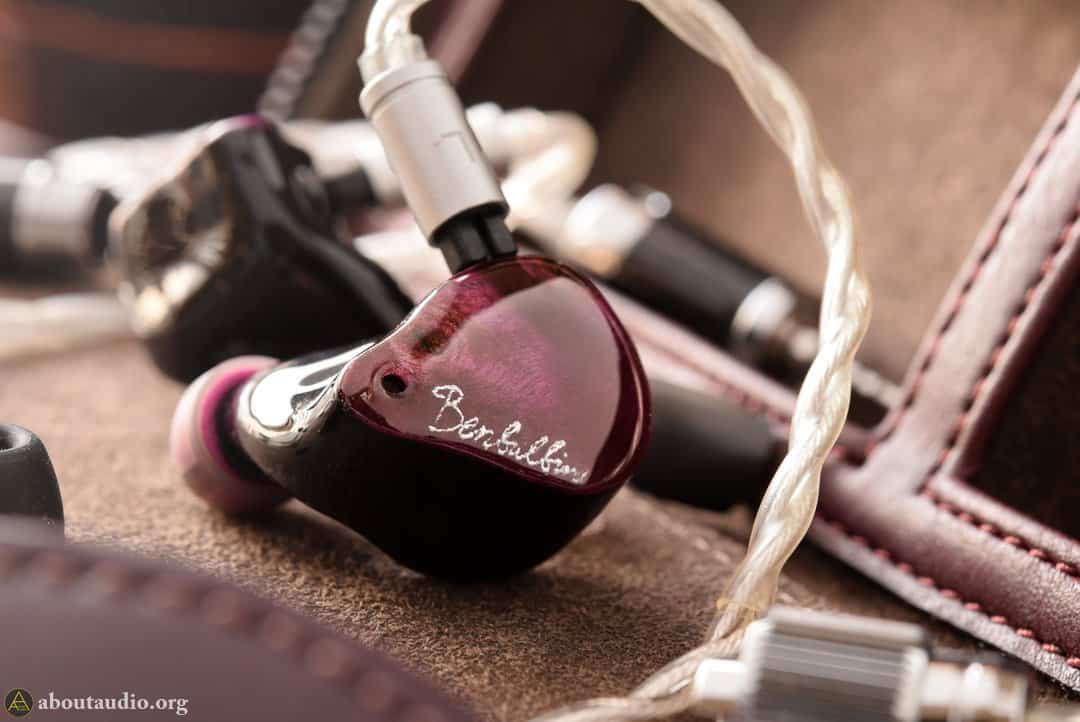 Nostalgia Audio Benbulbin Review: Limousine Ride
Needless to say, there are small and large portable audio brands coming out every now and then. Most of them are lead by one dedicated team – but what happens when if a brand is created by multiple renowned pre-existing brands? Well, that is the case with Nostalgia Audio – 'the Avengers' brand co-founded by multiple professional brands and personnel around the globe. Having the spirit of the brand itself is based in Hong Kong, Nostalgia Audio products are actively designed and shepherded by brands from Japan, Poland, and so on. Along with a series of cost-effective premium cables, Nostalgia Audio has introduced their first IEM, the Benbulbin. Let us first go through the highlights and specs, and follow up with detailed impressions and comparisons.
Packaging
Benbulbin comes in with a nice clean box with the same silvery sleeve used for Olorin. The sleeve is lightly engraved with cable drawings with a black Nostalgia Audio logo placed at the front. As sliding out the inner box reveals a black package that includes nicely presented Benbulbin and its accessories. Other than the earpieces, it comes with a 2.5mm stock cable, a leather carrying case, a leather cable tie, 3 pairs of AZLA Xelastec eartips, 1 pair of Dekoni foam tips, 3 pairs of stock silicone tips, and a warranty card. I'm happy to see Nostalgia Audio including a variety of high-quality accessories – especially the eartips. The included leather case is well built and allows wide enough space for storing extra thicker custom cables. More about the cable will be discussed as we progress.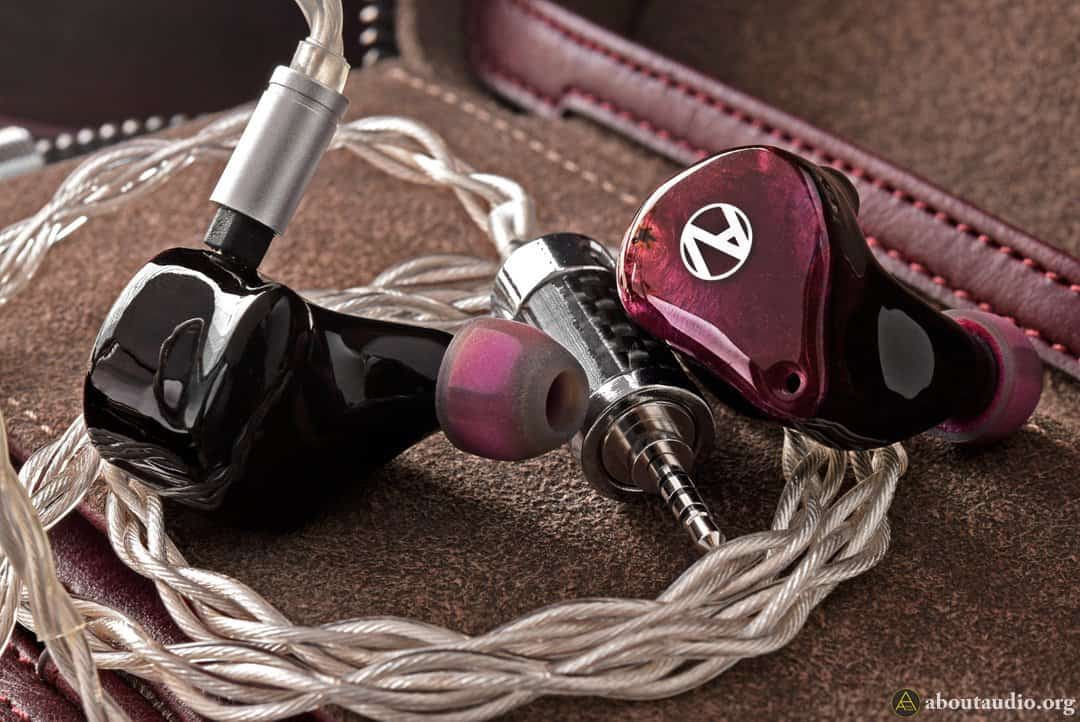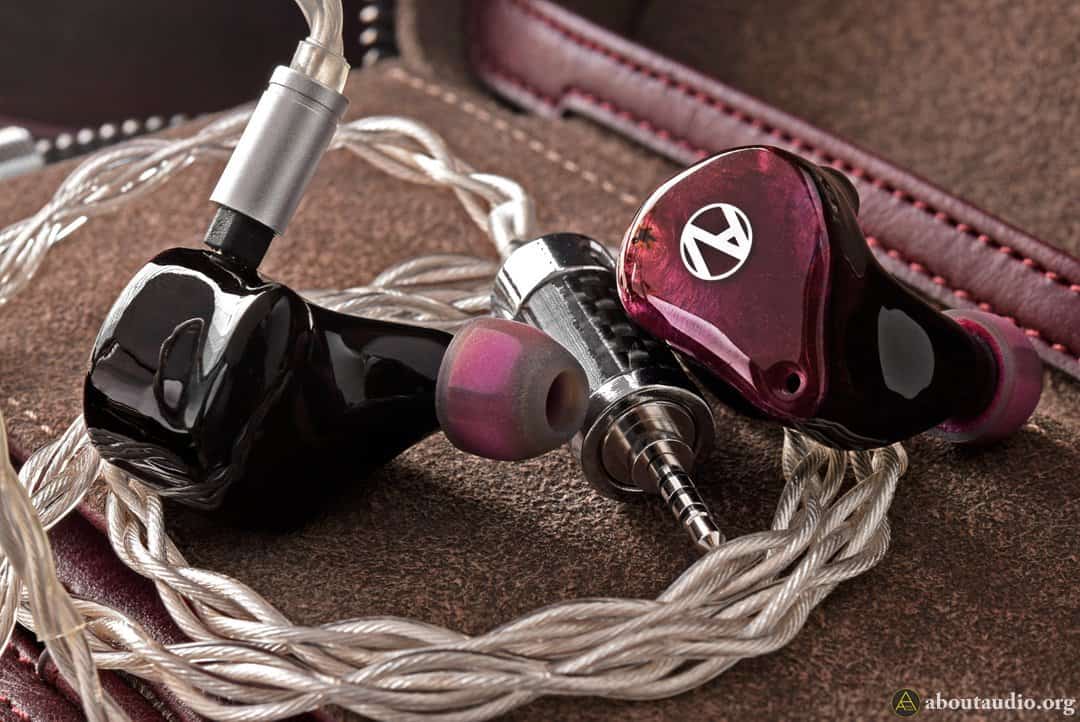 Earpieces
Benbulbin utilizes 3-way 4BA+1DD drivers per side, consisting of a large 11mm custom-tuned Titanium dynamic driver for the lows, 2 balanced armatures for the mids, and 2 balanced armatures for the highs. The housings are made of 3D-printed resin with epoxy wood faceplates that offer unique patterns and colors for each and every earpiece. As introduced at the beginning, Nostalgia Audio products are being made by experts from various places – this time coming from Poland.
While the shape may look similar to those available in the market already, Benbulbin's form factor is especially ergonomic that allows deep, secure insertion without causing discomfort. Benbulbin uses non-recessed CIEM 0.78mm connectors for cable connections. Nozzles have diameters that scale about T400, making Benbulbin compatible with most aftermarket eartips.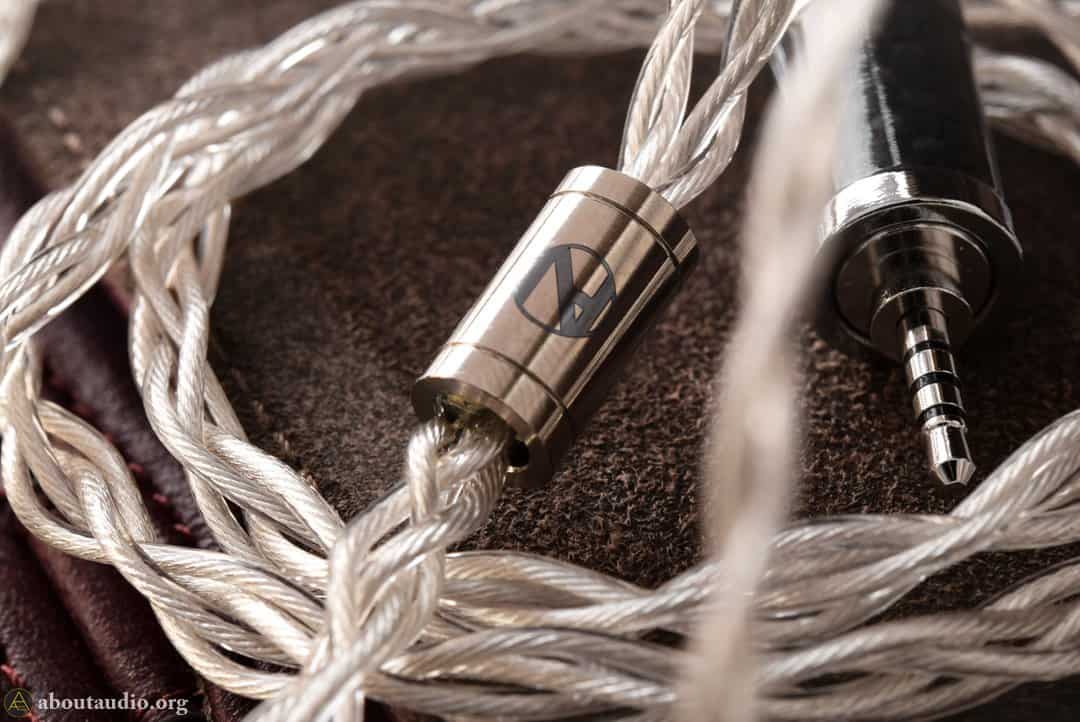 Cable
Nostalgia Audio offers a premium stock cable with Benbulbin, just as we would like. Benbulbin comes with The Prelude – a Litz Type 4 High-Purity SPC cable, hand-assembled in Japan. The Prelude is NA's entry-level cable that is also being sold separately for $165. This 4-braid cable is comprised of 26 AWG SPC (silver-plated copper) wires installed with resilient cores and ultra-soft PVC insulations for extra durability and flexibility. The Prelude is terminated with a rhodium-plated 2.5mm balanced plug and Audio Note 6% Silver Solder. The chassis for the 2Pin connectors and the Y-split also use metal components that are durable and light. The Prelude cable is soft and pliable that it doesn't cause any microphonics.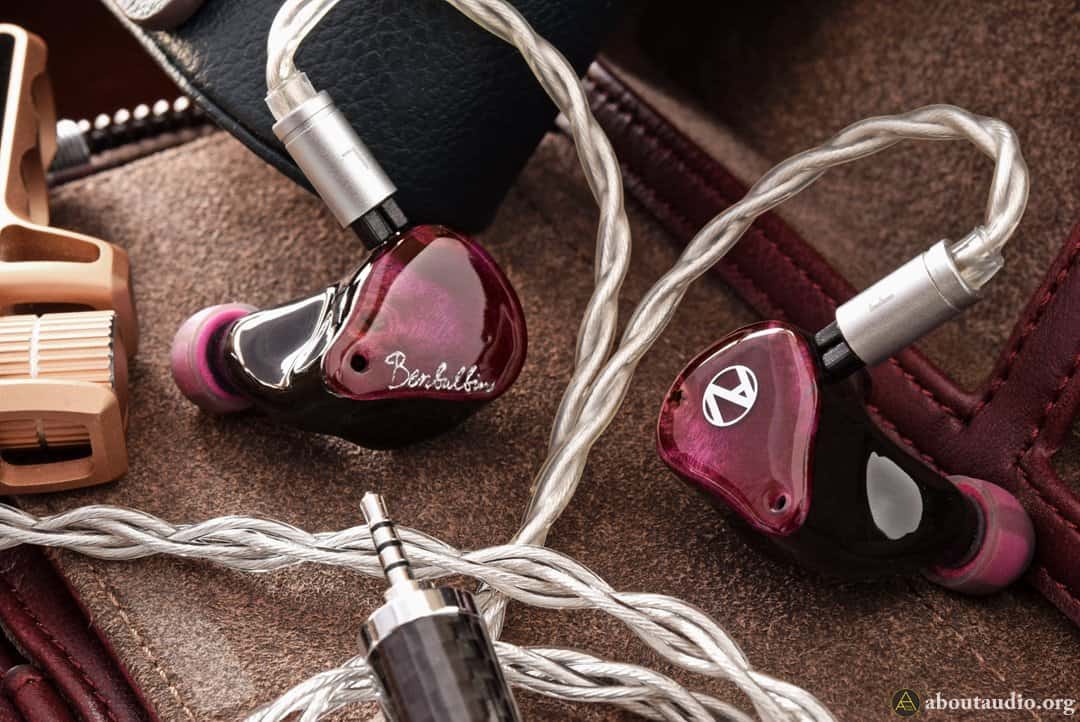 Sound impressions – Lows
Benbulbin presents a balanced W-shaped sound signature, richly highlighting all three frequencies. Benbulbin's large titanium diaphragm speaks premium in many ways. Lows scale largely with full-bodied thickness. What I love from Benbulbin's low-end is that the bass doesn't feel to be artificially tightened, yet it thoroughly maintains the bass line clean and calm. No bloatedness or loose ends from the lows but only natural dampings and fades caused by the bass. With a bass quantity similar to slightly v-shaped IEMs, lows respect the musicality from the tracks with no under or overdoing.
Benbulbin presents a meaty, warm, and organic bass texture that we would expect from a dynamic driver but doesn't get too analog-ish or boring. It also dives deep towards the ultra-lows without a hassle, calmly bringing out profound grooves and vibrations oozing from the ultra-lows. I'd like to stress that Benbulbin's bass flow is very gentle and consistent throughout the range. Lows don't get aggressive or bursting out in bombastic attitude – but staying courteous and "soothing to the ears". They're also thoroughly positioned on the lower side of the headroom, serving as a stable foundation for the upper-ends to shine. Of course with all the low-end details staying clear and profound, as said.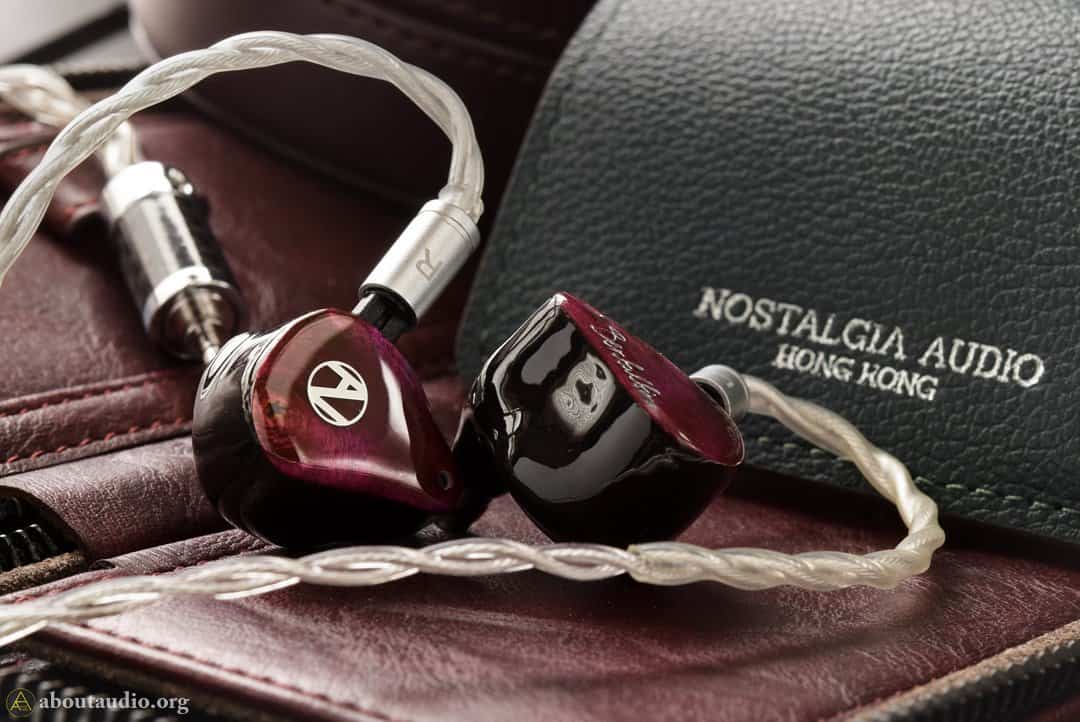 Sound impressions – Mids
Mids take a step closer to the ears but in a seamlessly natural manner. Vocals do feel to be closer to the ears compared to lows, yet at the same time, mids don't feel to be extruded away from the lows. While that may sound contradictory, that must be showing how gradually and carefully a transition is happening between lows and mids. No turbulence or wobbling happens in phasing. Benbulbin maintains impressive coherency in sound reproduction as if played through a single driver. Benbulbin takes quite a blatant approach by exposing the texture details and grains on the vocals. It offers great transparency with no coloration present. However, this is done appropriately that it doesn't cause vocals to get harsh or rough on the surface.
Vocals have neutral brightness that doesn't particularly feel dark nor bright. In fact, Benbulbin has a very quiet, pitch-black background that allows vocals to pop out loud and clear without boosting much in brightness. There's also a mild airiness that gives some breeze to the upper headroom, which allows Benbulbin to offer abundant transparency and coolness while maintaining a neutral brightness. With flat emphasis across the mid-range, Benbulbin approaches the trebles without causing noticeable dips or sibilances.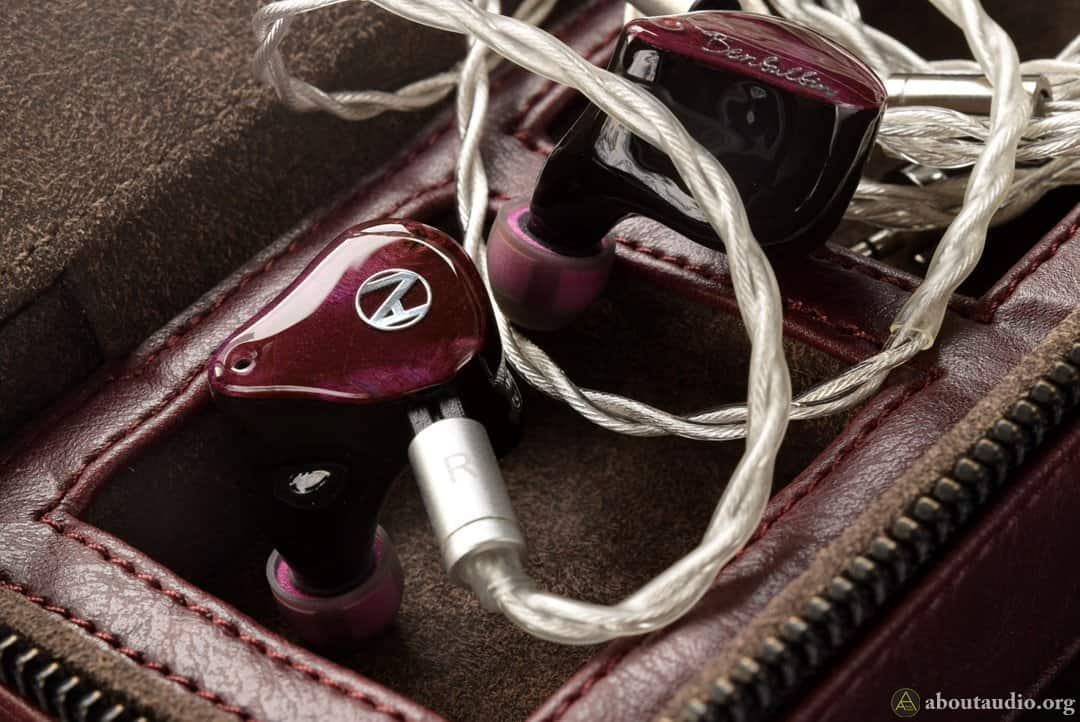 Sound impressions – Highs
Although it doesn't use fashionable EST drivers for the upper-ends, Benbulbin doesn't come short in treble performance, not even one bit. Highs are placed closer to the ears than the lows but lesser than mids. Benbulbin has nicely polished trebles that give pleasing smoothness to the texture yet not getting stubby or stuffy. This silky texture flows like water, forming a fatigue-free environment. The tone is very neutral with very good transparency. The tone has an inward sweetness that makes them sound tasty while keeping the trebles sound pure and completely natural.
Benbulbin's technicality skillful performance is proven through the analyticity and resolution it secures. Tiny bits of details and sparkles are fetched accurately with bold presences. What's interesting is that Benbulbin's trebles take a rather careful approach to the ears, delivering the treble notes with speed and tightness but not necessarily with stiffness. I'd say it's closer to the organic, neutral texture that isn't stiff nor mushy, retaining the proper amount of elasticity. What's really cherishable from this is that you could really feel the dynamics and groove of not only the bass but also the trebles, unlike IEMs that are strongly tightened to deliver stiff slams and textures.
Benbulbin forms a headroom that is fresh and non-overwhelming, yet also fully immersive and concentrative. The soundstage is equally expansive in all directions, having well-established, deep bass with pronounced, spatial vocals and wide-spreading treble notes. It really holds a middle ground of being speaker-like and earphone-like, forming quite a bold virtual headroom. But then again, it doesn't get excessive to the point of harming the imaging or the music orientation. The layering and separation are on-point, accurately dividing the needed details to the right spot and distance.
Compared to FIR Audio VxV
While these have some similarities when looking at the big picture, the largest difference exists in their texture expression. The VxV shows a sound that is more solid and tighter to the feel that reinforces a rock-solid slam. The sound that VxV makes feels a lot more firm and rigid. Meanwhile, Benbulbin takes a smoother approach that brings out a sound that flows more naturally like water. Lows are similar in quantity with the upper-ends mildly brighter on VxV and mildly warmer on Benbulbin. VxV makes fast and firm decay while Benbulbin makes no rush and plays cool – yet not falling behind the beat. The texture expression from Benbulbin is also softer than VxV, only to the point of highlighting the creaminess. The VxV is a type of IEM that turns on the tension of the music and breathes in liveliness whereas Benbulbin brings into a relaxed, speaker-like environment that makes a careful, fatigue-free approach.
Compared to NXEars Opera
These two are quite similar in terms of desiring a smooth, fatigue-free sound – but still different. I'd say Opera takes a further step in generating a speaker-like environment with a warmer, darker, and thicker sound signature. The headroom is slightly larger on Benbulbin as well as the vocals being a bit clearer. Meanwhile, Opera presents a headroom that is more linear and closer to neutral. Thus, Opera's mids are fuller and more organic in texture. It's also noticeably thicker than Benbulbin. While the transparency is superior on Benbulbin, the unique "mist" going on Opera's atmosphere is just as charming as Benbulbin's comfortable yet clear presentation. The separation between the instruments is more distinct and clearer on Benbulbin. For Opera, the instrument divisions are drawn as clear as Benbulbin but not having the distance between the instruments as further as Benbulbin, making the overall sound more coherent and harmonic. The upper-ends are brighter on Benbulbin with a bit more treble quantity too. Opera takes a darker, more serious approach that applies more weight and calmness to the music.
Verdicts
Benbulbin is an IEM that offers a detailed, precise sound through a hassle-free, comfortable presentation. Its characteristic texture and reverbs are especially charming that captivates you. The overall vibe of Benbulbin simply feels high-class and elegant that you gradually understand its charms and feel the urge to tune into it again. It somewhat reminds me of Campfire Audio Solaris 2020 in the sense that Benbulbin sets the base of the tuning on comfort and luxury, yet also topped with shiny sparkles of textures. Despite Benbulbin being Nostalgia Audio's first-ever IEM product, I have to send appreciation to them for only paying attention to the sound but also to every accessory – including the NA prelude cable with balanced termination, AZLA Xelastec eartips, and so on. If you're looking for a versatile flagship IEM that is able to play your music with class and comfort, make sure you give a good, serious look on this one.       
---
RELATED REVIEWS
Nostalgia Audio Olorin: Naturally Silver
Nostalgia Audio Nerwen: All-round Copper 
---
Thanks to Nostalgia Audio for providing Benbulbin in exchange for an honest impression/feedback.
I am not affiliated with Nostalgia Audio and none of my words were modded or asked to be changed.
Nostalgia Audio Benbulbin
Pros
Fatigue-free, splendid sound
Plentiful of quality eartips included
Comes with NA Prelude cable
Comfortable earpiece design
Cons
Non-recessed sockets may be undesirable for some