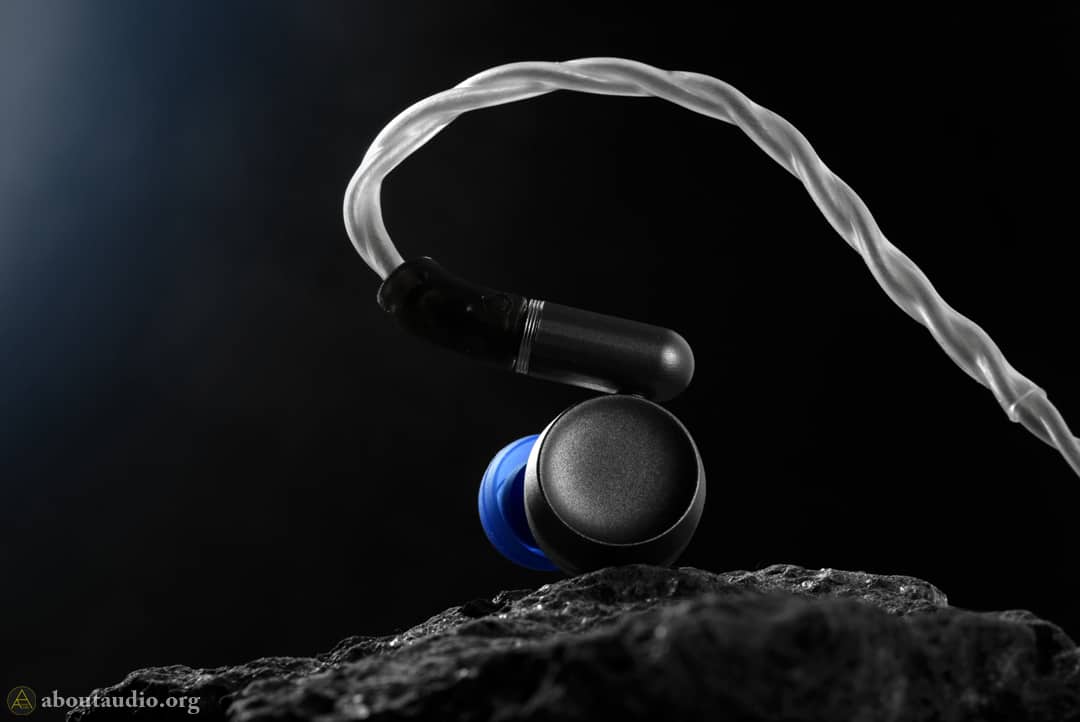 Dunu Luna Review – To reach the unreachable star
It is finally here – Dunu released its first-ever 1DD flagship model, Luna. Although most of their products were made of a hybrid setup including DK-4001, though I have been looking forward to seeing this coming since the point when they announced their 1DD mid-range model, Falcon-C back in 2018. I remember being much excited to hear its release news and to be one of the earliest to be hitting the check-out button as it went live. Needless to say, I was satisfied with Falcon-C's build and sound quality. Luna is their next 1DD IEM to be released after Falcon-C, so I had no choice but to pull the trigger once again.
As multi-BA drivers get advanced in performance as well as new types of drivers appear (piezoelectric, EST, etc), our most classic, and our good old dynamic drivers have been constantly advancing just as much or even more. To its nature, Luna is a revolutionary achievement for not only Dunu but also for the IEM market, as Luna is one of two very first IEMs to be ever made with pure beryllium diaphragm along with A8000 from Final Audio Design. Let us now take a close look into its features and sound, as well as a compare and contrast with its contestants.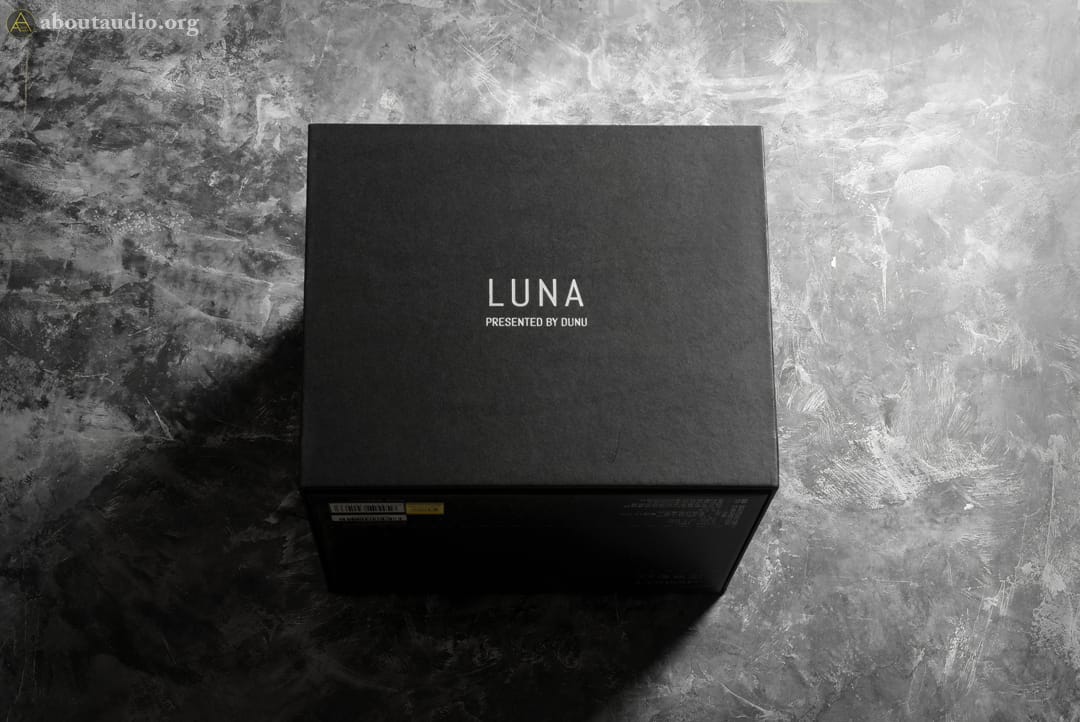 Packaging
Luna comes in a large, square packaging that portrays a design concept similar to a spacecraft. Once the upper cover of the box is removed, four sides of the lower box would spread and reveal 7 different layers of the packaging that includes Luna and its accessories. Other than the earpieces, Luna includes all kinds of useful accessories – a high-quality stock cable with switchable connectors (2.5mm/3.5mm/3.5mm pro/4.4mm), 4 pairs of wide eartips, 3 pairs of narrow eartips, 3 pairs of SpinFit CP360 eartips, 3 pairs of CP145 eartips, a leather case, a large leather pouch, Type-C to 3.5mm portable DAC, USB to Type-C adapter, a velcro tie, and some user manuals. This is what I would call proper packaging for a top-tier product like this and perhaps the best set of accessories I have ever seen so far. Nice work, Dunu.
Earpieces
Luna features a 10mm acoustic grade rolled foil pure beryllium diaphragm and, as said in the beginning, is one of few IEMs to be using pure beryllium drivers. Dunu has been incorporating different materials to their dynamic drivers for a long time – titanium for DN2000J, carbon nanotube for Falcon-C, and beryllium coating for their recent premium models. Besides, in the case of beryllium coating, Dunu coated the diaphragm with a beryllium layer only on the front side for DK3001 Pro, while both sides were coated with a beryllium layer for DK4001 and 17th-anniversary.
Compared to other materials, Beryllium is known to have an extremely high stiffness level which eventually leads to a much faster sonic response speed, outdoing more than twice than materials such as titanium, aluminum, or magnesium. Since that, going fully beryllium must have been the goal they were aiming for, and not surprisingly, they have accomplished it with Luna. The housing material is fully made of grade 5 titanium alloy. The earpiece is round-shaped with a concave faceplate and a polygonal connector stem. This concave front design naturally triggers a shadow within the faceplate, giving that moon-like appearance.
Along with that, the polygonal connector design and the inner side of the earpiece having light contour traces caused by the CNC machining adds a cosmic feeling to it. Although its thin joint between the connector and the earpiece may look fragile, inside the connector portion is actually screwed in with a long stem (which is also made of titanium), so there is no need to stress about it as the earpiece is built even sturdier than most other IEMs. The connectors are terminated with enforced MMCX, having the same compatibility and form as standard MMCX connectors but increased in durability and gripping force. The length of the nozzles is just about average, being very slightly shorter than the nozzles from DK-4001 and DK-3001 Pro.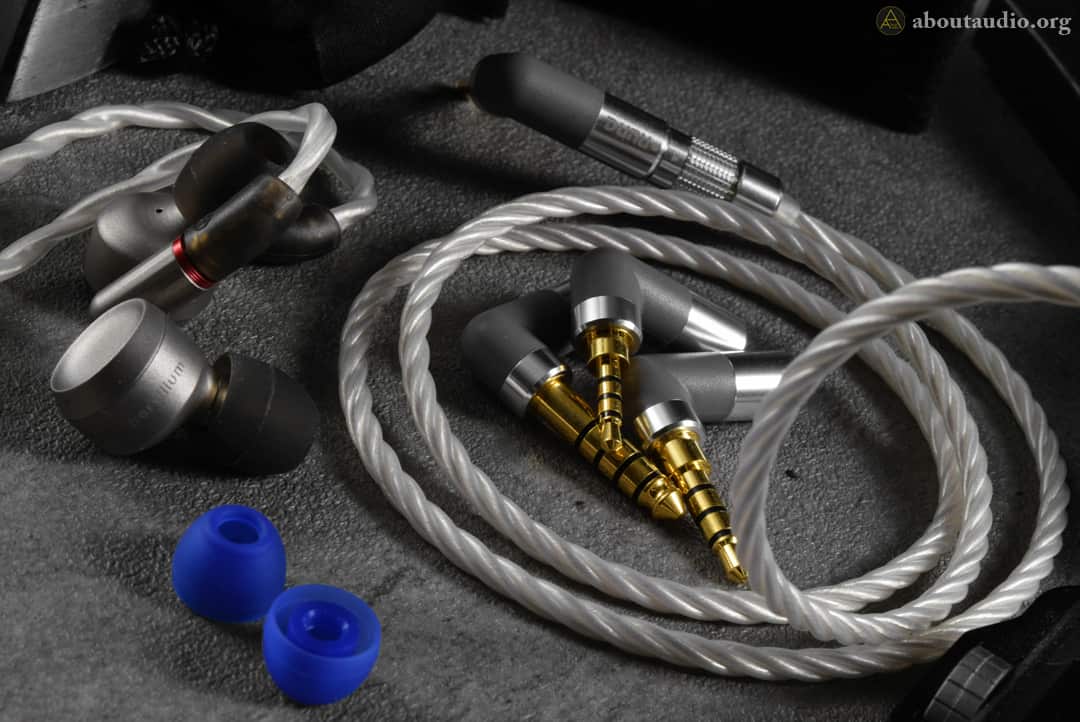 Cable
Dunu has spent just as much attention on its stock cable as they did for the earpieces. The cable material is comprised of mixed strands of Furukawa OCC Copper and DHC pure silver, shielded with silver-plated OCC Copper wires. As usual, it is terminated with their Quick switching connectors, enabling the user to conveniently switch around the plug between 3.5mm, 2.5mm, 4.4mm, and 3.5mm Pro.
The wires are marginally thicker than the Noble cable included with DK-4001 and do not negatively affect the comfort. It is very slightly springy but still soft and flattens out once worn, so microphonics are not an issue here. This cable is yet to have a dedicated name and it is unsure in the meantime if Dunu will decide to sell this cable as a stand-alone product (just as they did with Noble, Chord, and Lyre), but I would love to see that happening since the quality of this cable is spectacular.
Not only that, but Luna comes in with DTC-100, their new Type-C DAC dongle. DTC-100 is equipped with an ESS Sabre ES9118EC converter and the included USB to Type-C converter allows DTC-100 to be used on a PC, both Windows and Mac OS. It is again very surprising to see such a generous amount of accessories to be included and I take this as a big plus. Further details and specs for the DTC-100 are as the following.
Specs for Dunu DTC-100 (Type-C DAC with USB adapter) 
Digital-to-Analog Converter: ESSTech ES9118EC

Frequency Response: 20 Hz – 20 kHz

Supported Formats:

PCM 32-bit / 384 kHz

Up to quad-rate DSD256 (DSD128 over DoP)

Signal-to-Noise Ratio (SNR): 120 dB (A-weighted)

Dynamic Range (DNR): 120 dB (A-weighted)

THD+N: 0.0004% into 32 Ω

Output Power: 25 mW into 32 Ω

Input: USB Audio 2.0 (USB Type-C)

Supports Windows 7/8/10 and Mac OS
Sound impression – Lows
Looking at the big picture, Luna shows a gentler/calmer version of a W-shaped sound signature, making it look more like a mild w-shape with more emphasis on the lows. As a full beryllium DD IEM, Luna does create some high-quality bass. Other IEMs such as Empire Ears Legend X or Rhapsodio Zombie MK8 do be creating one stunning bass that shakes your headroom with thundering roars. Luna, on the other hand, takes a more virtuous approach with a smooth decay, but its high-density, bottomless-deep lower extension towards the ultra lows and its mellow yet wide spatial express are easy to be addicted to.
The bass strikes are superdense with thick acoustic lines but would not get obtuse in analyticity or reaction speed. These strikes are precise and perfectly controlled with proper tightness, keeping this deep and dark bass from getting stuffy. Along with that, Luna continues the upper lows without having it bloated and creating a linear flow throughout the range, further enforcing Luna's clean atmosphere – keep in mind that I am not referring to the quantity when talking about linearity here but the flow of the overall bass range. Savoring the ultra lows is one of Luna's largest charming points. Not many IEMs are capable of exposing the ultra lows with such level of clarity and texture details, and these texture grains are not dry or rough to the feeling but rather fine and smooth. Luna's large and wide bass not only excels with its extension but also with consistency and linearity. It oozes a generous amount of musicality and depth but would never get overwhelming whatsoever.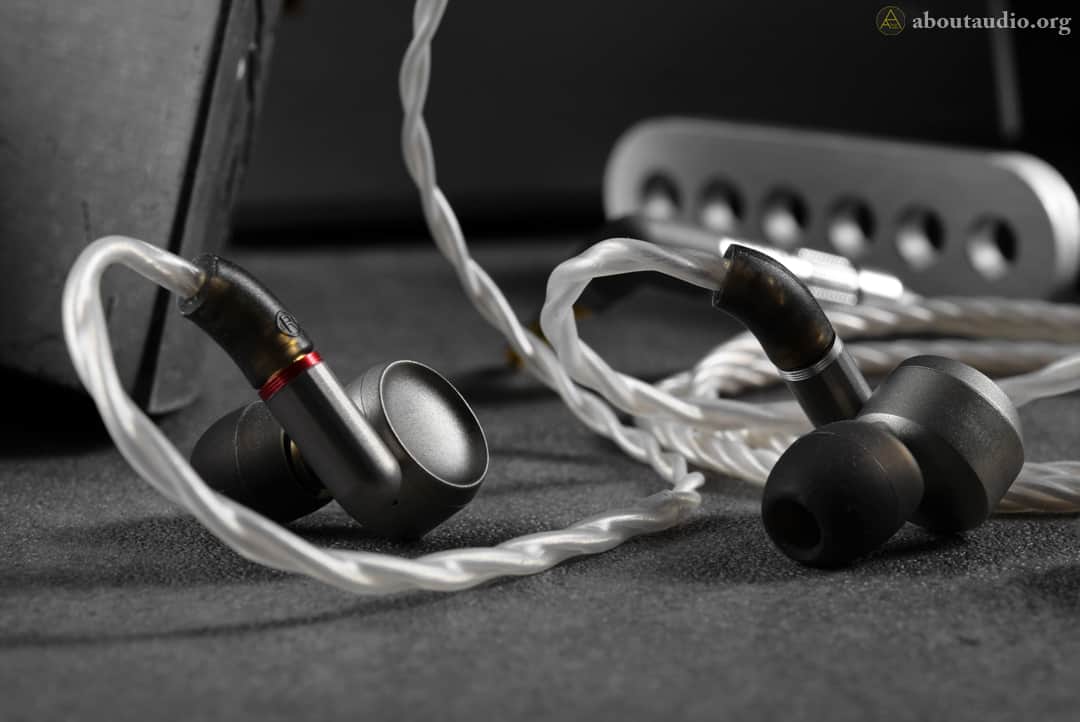 Sound impression – Mids
As many of you may have already known, just because the lows are vivid or remarkable, that does not mean the mids will be shaded by the lows and suffer from mushy texture or lack of power. Mids show an elegant and seamless transition from the lows. Here, Dunu has proficiently overcome the common vulnerability for a bassy IEM where the lower mids are easily swallowed up by the upper lows. Compared to the other ranges, Luna's lower mids are not weaker in presentation and liveliness and keeps it just as prominent. In terms of positioning, mids feel to be on top from the lows (but with enough space between them) rather than popping the vocals in the front. This way, Luna shows prominent vocals while protecting its imaging accuracy.
Just as the lows, the density on the mids are also highly thick to its nature but also tightened up as if a much larger size of vocals have been compressed to the current imaging size – which is still large. As a result, the vocal thickness is slightly meatier from neutral with elevated crispiness on the upper mids, making male vocals to sound full-bodied while female vocals are rich in color and taste. Overall the vocal tone is fully neutral and organic but with a touch of enhancement in coloration in the upper mids, only enough to add the extra taste. Mids show a pretty linear flow throughout the range just as the lows without any audible spikes or sibilance. Instead, the sibilance area is replaced with a bit of airiness that gives some freshness and free space for the mids to mingle with the background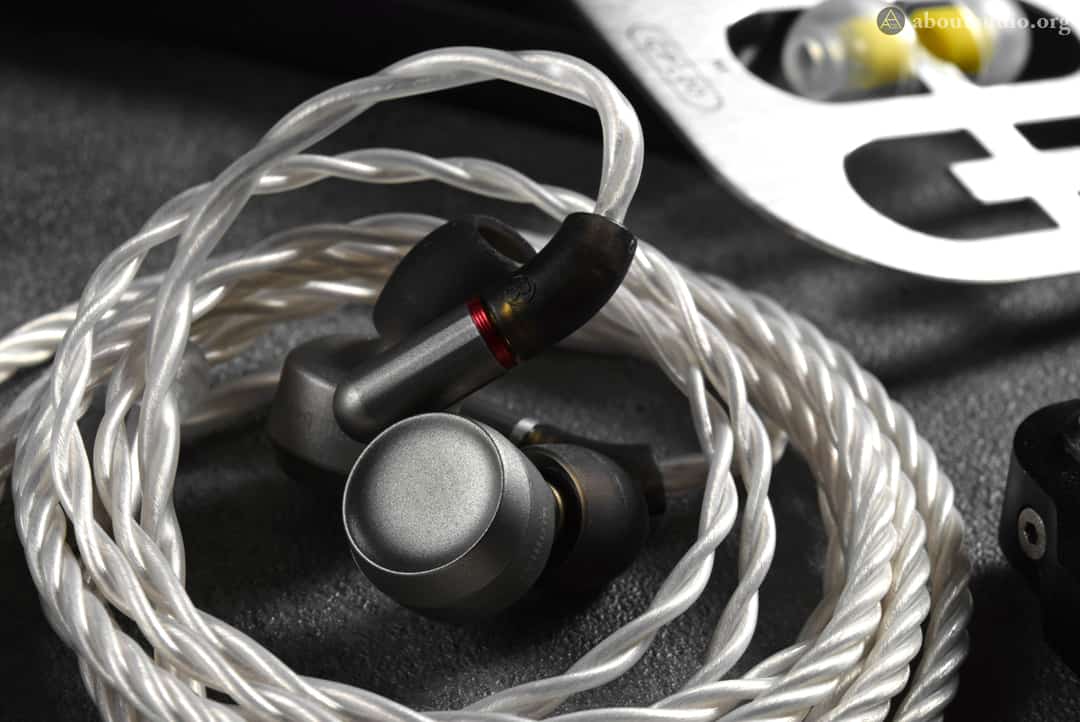 Sound impression – Highs, etc.
The quantity of highs is slightly lesser than mids, though highs make their presence very clear and deliver a clean, quick snap for the strikes. Along with that, having a pitch-black background as a base, treble splashes out with full of air and fineness. It stretches out smoothly like water flow and carries an adequate amount of crisp and an organic tone. The brightness is slightly dimmed which does not degrade the details or the crispiness, but rather makes the listening smooth, delicate, and fatigue-free.
Now for the staging. What I love from Luna is that it has a very subtle style of stage exposure and let me elaborate further. The quantity and the intensity from all the three bands (lows/mids/highs) are carefully controlled to keep a smooth sound flow while being generous enough with the musicality. This allows Luna to give thorough attention to its dark and quiet background, which resultingly enriches the music to become a lot more soulful and vasty. This unexaggerated yet expansive staging creates a natural headroom as well as the imaging.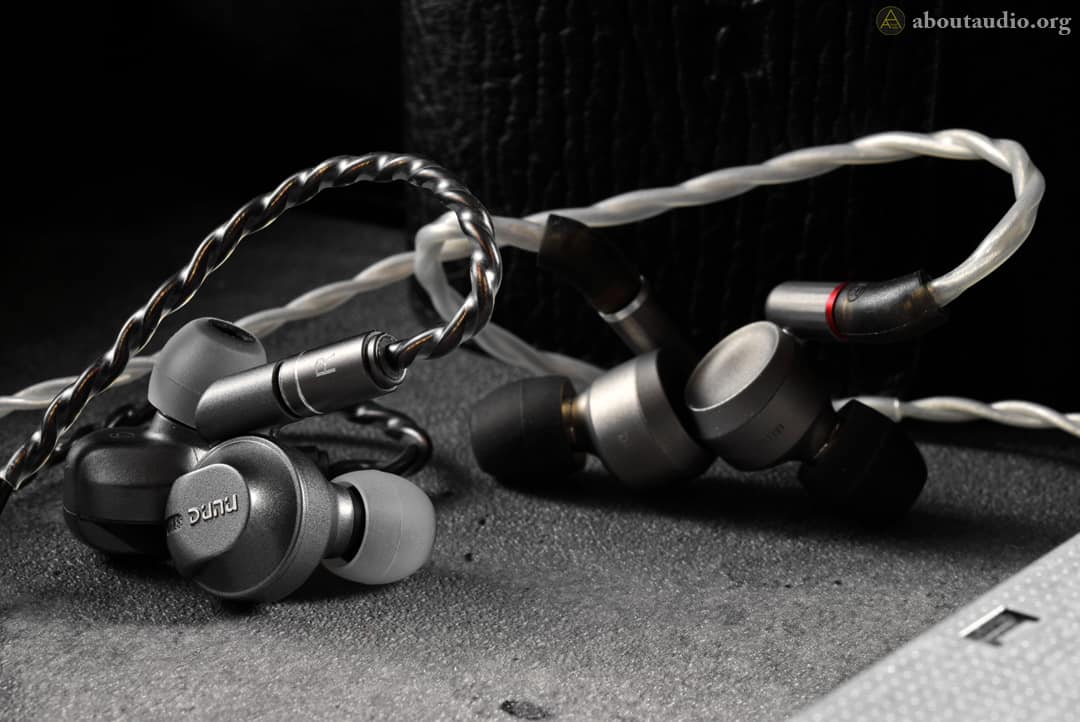 Comparisons
-Dita Audio Dream XLS-
Both IEMs would show perfection throughout the range but once we look from a relative perspective, Dream XLS puts more weight on the mids whereas Luna puts more weight on the lows. For the lows, Luna shows a more expansive and immersive presentation thanks to its rich bass quantity and depth, but as said above, it never reaches to the point of getting muddy or overwhelming. Just as Luna did, Dream XLS has outstanding bass extension and texture details but it is calmer in quantity, focusing more on maximum cleanliness and clarity. Therefore, Luna creates a bass imaging that spreads wider and larger.
Dream XLS pulls the mids closer to the ears with a touch of 3D effect, highlighting each layering while keeping the sound surprisingly harmonic. Its brightness is also shinier and airier. Luna, on the other hand, proceeds to make a smooth transition as it enters the mid-range, not having the vocals popped out but instead takes a small step forward, keeping the natural sound flow with vocals that are even fuller-bodied than Dream XLS. The temperature is a bit warmer on Luna and slightly darker in brightness.
The upper frequencies are rather airier and more transparent on Dream XLS, but at the same time, Luna is creamier and fatigue-free without getting the atmosphere any stuffy. Highs from both IEMs are crisp and highly detailed but with differences that happen similar to what happened from mids – the quantity is similar, yet Luna mildly tones down the brightness along with the distance for the smoother listening experience.
-Final Audio A8000-
As the first two IEMs to be using pure beryllium drivers, these two were destined to be matched up. The type of sound signature that A8000 presents is somewhat similar to the way how Dream XLS does, though A8000 persues even further with its sound signature, making the difference between A8000 and Luna even bigger. Lows from both IEMs dive just as deep and similar in quantity, size, and reverbs but there is a subtle difference on the way how they end their bass – Luna lets the reverbs ring slightly more with the edge of the bass to feel more rounded, giving a stronger splash once it blows a strike. In the case of A8000, the reverbs are cleaner and calmer, with the edge of the bass being more acute which leaves it on a cleaner, crispier note.
Moving on to the upper frequencies. Luna is fuller in body, warm, and soothing while A8000 is relatively slimmer (neutral-thin), bright, and highly revealing. Mids on A8000 goes full force on clarity and transparency, carrying the vocals with an airy, cool breeze throughout the mids and highs. Mids step in close to the ears with vivid straightness, forming a highly intimate vocal presentation. Since all that, A8000 achieves outstanding detail retrieval and clearness, though it is possible for treble sensitive to find this a tad hot. Meanwhile, in the case of Luna, mids sound softer and bring in more warmth which keeps the vocals bold and clear, but also leaving no possibilities for causing any fatigue or sibilance.
The same situation goes on with the highs. A8000 would carry a brighter tense with extra crisps added to the texture. Relative to that, Luna is mildly lesser in treble quantity with darker brightness, making the treble more comfort-based. In short – if you are keen to enjoy clarity-focused signatures that carry a transparent, crispy sound, A8000 would be a better choice. Though if a warm, easy-going sound signature with stronger bass slams are your jam, Luna would work out better for you.
-Dunu 17th Anniversary-
There is some price gap between the 17th and Luna, yet I believe this would be a fair if not fun comparison due to their same driver configuration and since the 17th model being a pre-flagship model after Luna. Despite I love the 17th and its sound signature, the performance gap between these two is apparent. Luna produces an incomparably deeper and detailed bass response in terms of depth, extension, and weightiness. Although I have been thinking 17th achieves quite a decent bass details and quantity, Luna's massive bass scaling and deep punches makes 17th to be lacking the whole bottom end.
Mids are more refined on Luna with a slight advantage on the tonality as well. Along with that, vocals scale larger with ever better focus point, spotlighting the vocals a lot better. Luna also achieves more thickness on the lows and mids, giving a full-bodied sound but without getting any obtuse – in fact, Luna shows a stronger and faster impact. The overall sound is significantly thicker in color with deeper, higher, and wider staging, providing immersive dynamics. There are no doubts about the 17th still being a valuable and fantastic performer, yet the game completely changes once compared with Luna.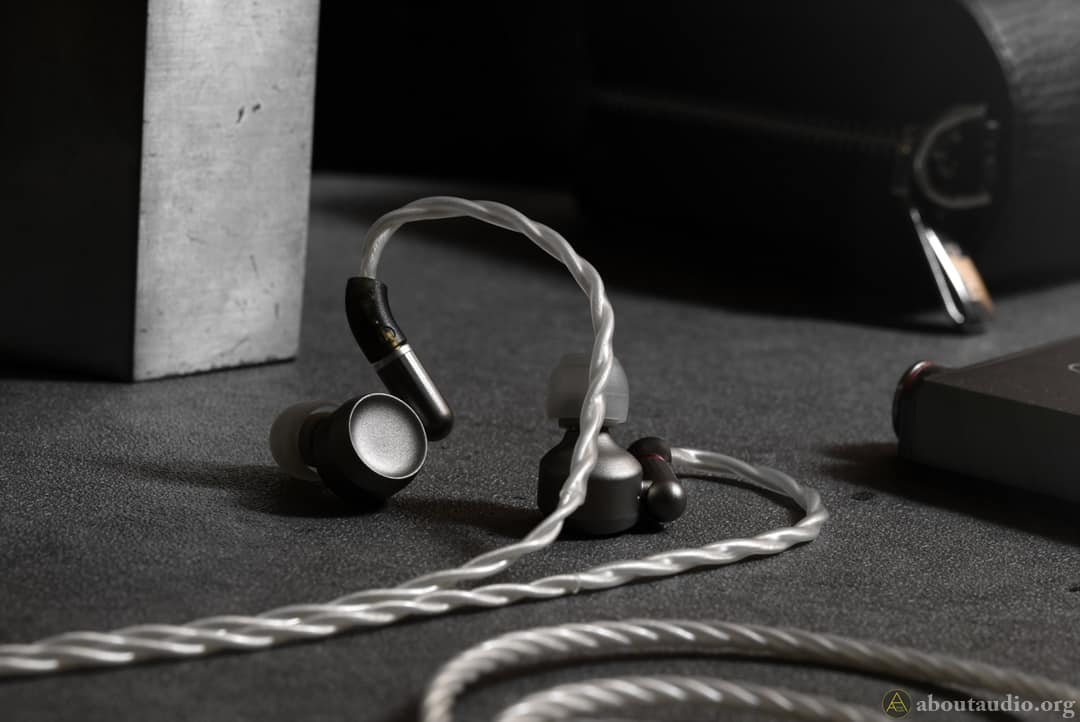 Verdicts
Dunu has been well known for crafting some great hybrid IEMs throughout the price range, yet they have brought renovation to themselves by ruling them all with a single, well-made driver. I am glad to see my long wait has been worth as Luna lived up to my rather picky expectations that have developed over time, which was not only limited to sound quality but also on various aspects – builds, cable, accessories, and so on. As said, Luna is a remarkable achievement for Dunu being one of the first to be incorporating pure beryllium diaphragms and, most importantly, creating one hell of an IEM. If you dig the naturality of single dynamic driver IEMs and looking for a top-notch, full-bodied sound, Luna is undoubtedly the one to take into some serious consideration for. 
---
RELATED REVIEWS
Falcon-C Review     DK-2001 Review     DK-3001 Review     DK-3001 Pro Review    DK-4001 Review     Dunu Hulk Review
Dunu Luna has been purchased by myself. 
I am not affiliated with Dunu and none of my words were modded or asked to be changed.
Pros
Pure beryllium diaphragm - Rich and large sound
Deep bass extension with no stuffiness
An absolutely stunning set of accessories
Hassle-free earpiece design
Cons
Cable may be vulnerable to discoloration