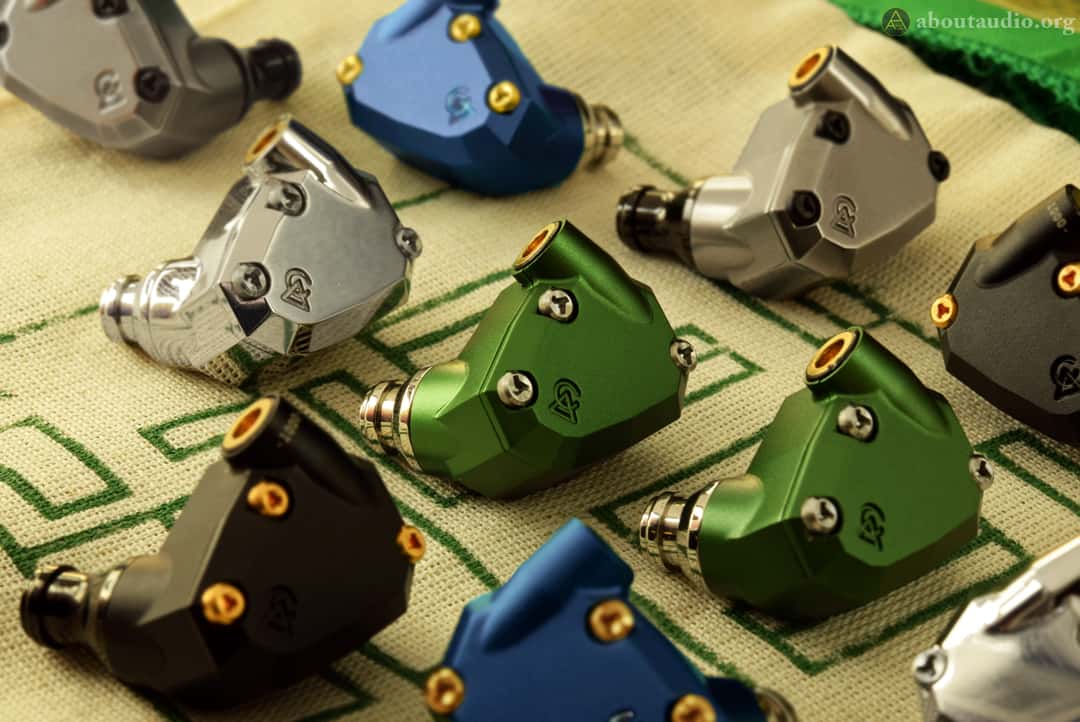 Campfire Audio Andromeda 2020 Review: Salute
The Andromeda is back once again! I am sure most if not all of the audiophiles are already heard about Campfire Audio and their Award-winner, Andromeda. Let us skip the preliminaries and be honest, we have already seen a good amount of Andromeda variants already. That is true, though is this just another color swapping? Sure not, since Andromeda 2020 has gone through meaningful revamps inside out which was for the good. Let us now cover the changes as well as the highlights from the new Andromeda 2020.
Now, since Andromeda 2020 is a revision of the previous Andromeda which we have already covered as a review, this time we will change it up a bit with the formatting. The majority of non-audio impressions, as well as the specs, will be the same as the original Andromeda review we have covered already. In case of the sound impressions, instead of me analyzing each of the three bands, I will be comparing Andromeda 2020 to each of every Andromeda variants that are to have different tunings. Please keep it noted that all other variants with no acoustic differences are excluded.
Packaging
Campfire Audio finally went through some revamp with their packaging and I am happy about it. There are lots that do not pay much attention (or not at all), which is very reasonable. But I believe better packaging and boxing do matter when talking about premium IEMs. The size of the new packaging still goes for a reasonably small box but roughly twice the bigger than the old ones. Once you remove the CA sticker on the rear of the box, the outer packaging would unfold and reveal the inner box which includes all the belongings. I very much enjoy this new packaging as they are beautifully designed inside out and gives a feeling as if you are unboxing a present.
Other than the earpieces, it includes 1 set of 3.5mm stock cable, 1 leather case, 3 pairs of earpiece pouch, 5 pairs of Final Audio eartips, 3 pairs of CA eartips, 3 pairs of CA foam tips, 1 CA Lapel pin, and a cleaning tool. CA used to provide only 1 pair of earpiece pouch before, but it seems like they have realized the demand for it and started to throw in an extra 2 pairs – which I appreciate a lot. The lather case is also newly designed to have the same color as the earpiece. The size also got appropriately larger with a wider opening, now making it more convenient when storing the IEMs with thicker cables. The form factor of the packaging is identical to the previous Andromeda yet with a slightly different color scheme and artworks. 
Earpieces
As shown, this "mechanical-looking" appearance has been Campfire Audio's signature design from the get-go. The earpiece is made of machined aluminum and sports an edgy look, though the edges are slightly rounded as well as the inner side forming a fairly ergonomic shape. Not the best in terms of comfort or compatibility, but the fit is not bothering at least. Though users with smaller outer ears will have problems fitting these to their ears as the earpieces are still a bit chunky and edgy.
Andromeda uses 5BA drivers per side – dual lows, single mid, and dual highs. The dual highs are incorporated with T.A.E.C. (Tuned Acoustic Expansion Chamber), which is a specifically designed inner structure that sits in front of the drivers and takes a major role in creating their signature sound. While the outer looks of Andromeda 2020 appear exactly the same as the original, there is one small and easy difference that we could tell which is the nozzle. The stainless steel nozzle from the original used to be separated into 3 bores while Andromeda 2020 has been applied with the grill-style nozzle design.
The earpieces are detachable and use custom-made MMCX sockets that are compatible with typical ones yet inforced in durability. Impedance is 12.8ohms which is quite on the lower side, making Andromeda a lot more sensitive on catching white noises depending on the cable and player. This means that if you are using another IEM with your player and detected some white noise, that white noise will most likely sound a lot louder on Andromeda. I would suggest pairing with a custom cable or a different player if such a case happens.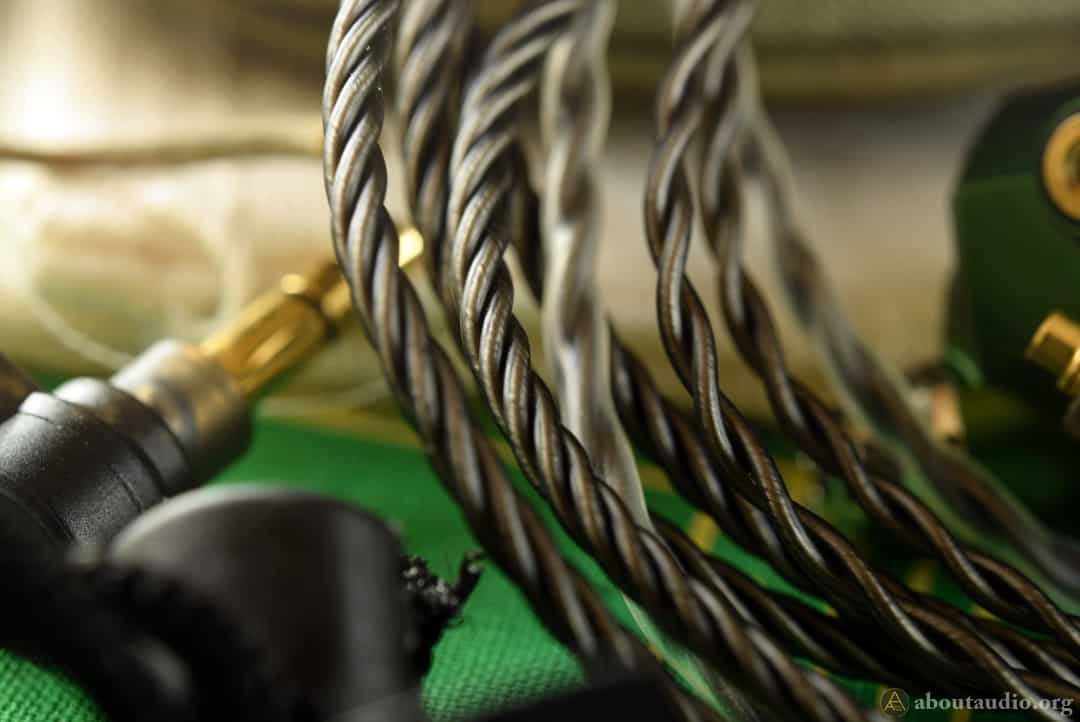 Cable
The cable went through some changes too. First the shielding. The previous silver-plated Litz cable had a transparent silver color which looked good, yet vulnerable to discoloration and stains. The new version has a smoky grey jacket that solves such problems as well as being even softer. Metal memory wires are gone too and replaced with a simple ear hook design. The connectors are terminated as mmcx – 3.5mm just as usual. The casing for the mmcx connectors is more compact and thinner than the ordinary ones, making the earguides wrap around the ear even nicer. 
Sound impressions: Compared to the Andromedas
-Andromeda Gold: Special Edition-
Andromeda Gold is indeed a special IEM. Why? It has two extra BA drivers, yet it still came with the name tag of an Andromeda. So let us talk about the differences between the Gold Special Edition and the 2020 Edition. First off, Andromeda Gold oozes more "aroma" or overtone from its bass. It feels more like an aroma rather than reverbs, making the bass feel mildly larger and bigger than Andromeda 2020. Though when it comes to mids, Andromeda 2020 takes the lead. The vocals sound more stable and consistent with their emphases. Andromeda Gold triggers a mild sibilance (not particularly bothering but still noticeable) while Andromeda 2020 smoothly overcomes the sibilance area. That does not mean Andromeda Gold loses in mids, however. Mids are presented more vastly and richer on the Andromeda Gold, which totally comes down to personal preference at this point.
Overall texture-wise, Andromeda Gold presents it more blatantly that is neither dry nor humid. It is instead dry and cozy, making it more desirable for digging into the fine texture details without getting too grainy. Andromeda 2020, on the other hand, feels more polished out on the surface (not killing the texture details, of course), letting the sound to be smoother and silkier. Overall, Andromeda Gold has a sound that sits between the Andromeda OG (original) and Ara. Conclusion? I consider this a tie – a tie that Andromeda 2020 almost came to a close call but eventually ended up as a well-matched contest. Quite impressive that the 5BA Andromeda could match (or even get the upper hand) against the 7BA Andromeda.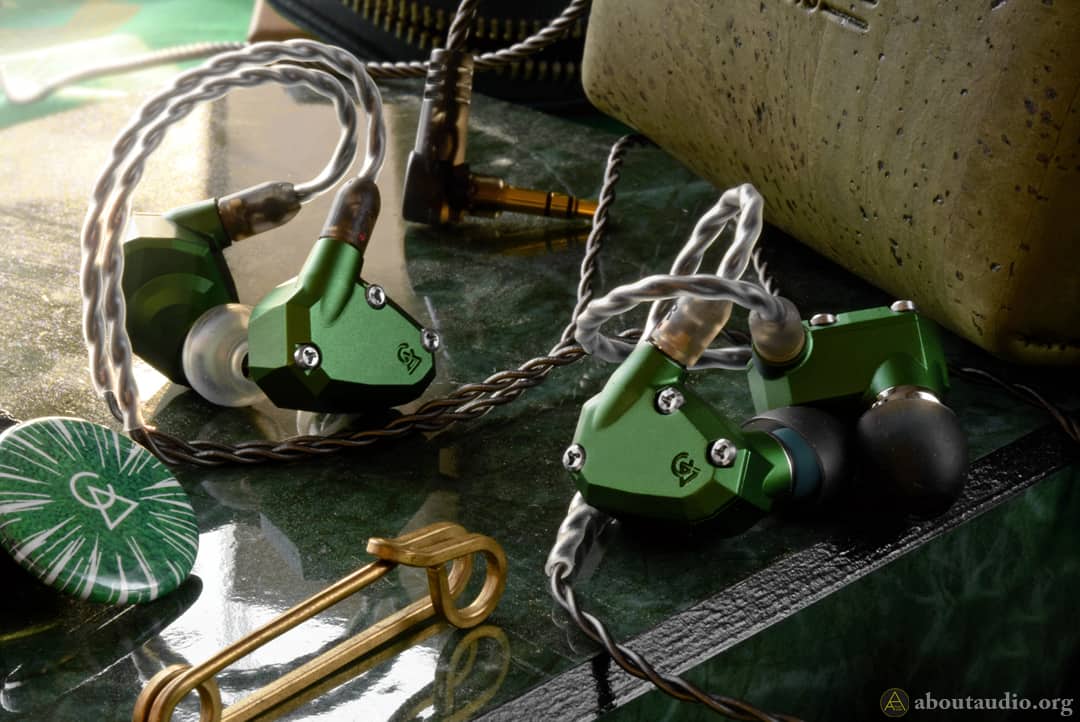 -Andromeda OG (Original)-
Now for the main dish. While the overall sound signature has not made a drastic change, there are noticeable differences in quality and characteristics. Andromeda 2020 in general sounds moister along with a thicker density. The depth of the sound has been enforced, adding profundity and weight throughout the spectrum. Though above all, the largest difference between the two has to do with the "unity" of the sound.
While the original Andromeda tended to give an impression where multiple 'sheets' of sounds are stacked up to produce sound (which is rather common from multi-BA drivers). That makes the sound more rich and holographic, yet not quite ideal in terms of accuracy. Andromeda 2020 forged these multiple layers or sheets of sound into a singular complex – though without harming the fine details in texture and layering.
Since that, the sound ray that Andromeda 2020 carries sounds noticeably coherent or distinct. I would say it is a change that has approached one step closer towards the coherency that a single driver IEM provides. The tone also feels a lot more organic with lesser metallicity involved. Though at the end of the way, the tone stays extremely similar to the original, so those who enjoyed the original Andromeda would not be disappointed by the changes that happened to this newest Andromeda. 
-Andromeda S: Stainless Steel Edition-
Andromeda S is the very first variant of Andromedas that actually had a different tuning from the normal ones. This also possibly one of the most interesting-looking Campfire IEMs to be released. Andromeda S uses mirror-polished SS (stainless steel) for the chassis, giving an unprecedented look from the family. So how is the sound? Interestingly enough, Andromeda 2020 and Andromeda S line up very similarly in overall characteristics. However, there still are some differences.
Andromeda 2020 shows mildly more breeziness and coolness throughout the sound while Andromeda S sounds a bit warmer, darker, and deeper. Andromeda S also pursues more of a static, calmer attitude that brings out a sober mood to the music. It also shows a super-dense (yet smooth) bass formation that well serves its serious-based mood. On the other hand, Andromeda 2020 sounds more energetic and lively. The sound has a joyful presentation accompanied by stronger bass strike and quantity. The upper ends also sound a tad brighter with more power backed up to them, making the mids and highs sound gain extra sparkles.
Numbers of Andromeda have been born since the debut of the first Andromeda, yet it is surprising that Campfire Audio ultimately chose Andromeda S as the DNA for continuing the Andromeda legend. As an ending note for this portion of comparison, I would like to stress that Andromeda S is still nowhere conquered by Andromeda 2020 – This special SS edition's subtle, gentle, and profound presentation always attracts me to hit the play button for listening to another track. If you are yet to try this variant, I surely suggest you give Andromeda S a try. It is just as attractive as Andromeda 2020, showing a sound signature that is both similar and different. 
-Andromeda MW10: MixWave Limited Edition-
Perhaps this is the rarest and the most difficult Andromeda variation you could acquire of. Andromeda MW10 is exclusive to a large JP distributor called MixWave and supplied only with a limited quantity. To go a bit further on with the explanation, Andromeda MW10 is created to celebrate the 10th year of MixWave's establishment. It uses a specified internal sonic chassis (or waveguides) but that are fully made in ceramic, which is a first for Campfire Audio. They have also mentioned the complications of creating such chassis out of ceramic, hence the limited quantity and the highest price among all Andromeda variations.
Soundwise, Andromeda MW10 is the brightest sounding variation. It shows a very crisp, vibrant, and airy sound signature that overall differ the most compared to all other Andromeda variations. Those who are keen on a warmer/darker sound signature would definitely not be pleased with the Andromeda MW10, yet for those who are into a more upper-end focused sound with ultra transparency and tightness, this one would definitely be a charming choice for you. Such tuning makes sense since the JP market is rather focused on a flatter/brighter sound signature and I am also a fan of this tuning too.
-ARA: The flagship beyond Andromeda-
Okay, technically Ara is not one of the Andromeda variants. Though given that Andromeda Gold Special Edition was the "preview version" of Ara, I might as well put Ara to the comparisons (note that a comparison between Ara & Andromeda OG has been written in the Ara review).
Ara in general approaches the music more in-depth with a wider spectrum. Lows are more agile and slimmer while not falling behind in thickness or dynamics. The sub-bass reverbs are further tightened with a bit lesser bass quantity than Andromeda 2020. The overall tone is brighter, airier, and cooler. Despite the lesser bass quantity, it never gets the lows to feel light or hollow – but instead, Ara presents a sound signature that is closer to a reference tuning. It shows better balance and accuracy overall. Trebles are opened and further cleared up that the sound achieves higher transparency and airiness.
The same goes for mids – cleaner, clearer, and closer. Vocals are revealing the textures more blatantly. In short, Ara produces a sound that feels like a "fog-peeled-off" version of the Andromeda with enforced clarity and airiness. Some might ask if Ara is a complete successor of Andromeda? Performance-wise, perhaps. But also considering that the end result and satisfaction decided by each and everyone's personal preference? No. Andromeda 2020 presents a thicker, warmer, and fuller atmosphere. The vocals are also less metallic (while Ara itself is not so metallic from the first point) and smoother, hence being an even ideal choice over Ara if you are particularly treble-sensitive. If you would rather choose the good thickness and weighty punches (seeking more basshead sound, really), then the conclusion for weighting between two IEMs would end up suggesting Andromeda 2020 over Ara.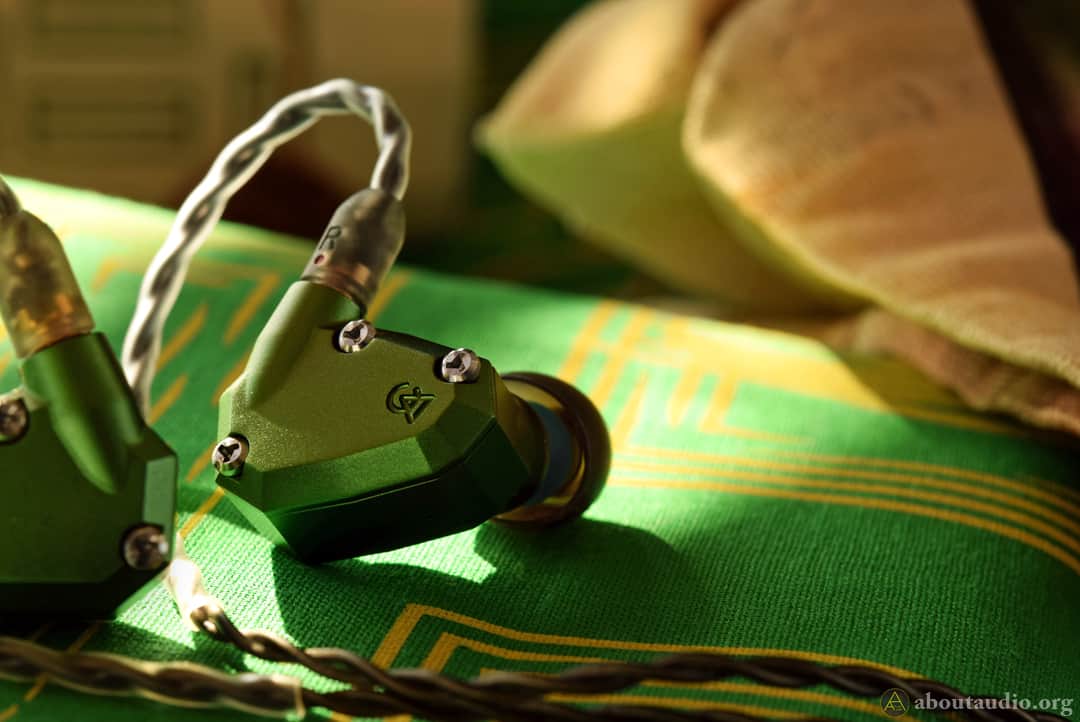 Verdicts
The legend itself still makes its way to 2020 and towards 2021 after the needed revamps. If you are looking for a flagship-tier IEM for around $1k, Andromeda is no outdated IEM to be disregarded – good products are cherished over a long time period and the Andromeda sure is a good example of that. Andromeda 2020 is a salute to all Andromeda fans as well as being a perfect upgrade pathway for those obsessed with the sound signature of the original Andromeda but nowhere interested in losing any bit of the Andromeda charms!  
---
RELATED REVIEWS
Andromeda (original)   /   Polaris II   /   IO   
Thanks to Campfire Audio for providing Andromeda 2020 in exchange for an honest impression/feedback.
I am not affiliated with Campfire Audio and none of my words were modded or asked to be changed.
Campfire Audio Andromeda 2020
Pros
Versatile & splendid signature
Long-beloved sound - now even better
Colorful richness while staying neutral
Plentiful amount of accessories / high-quality materials
Cons
Vulnerable to white noise
The shape of the earpiece may not work for smaller ears