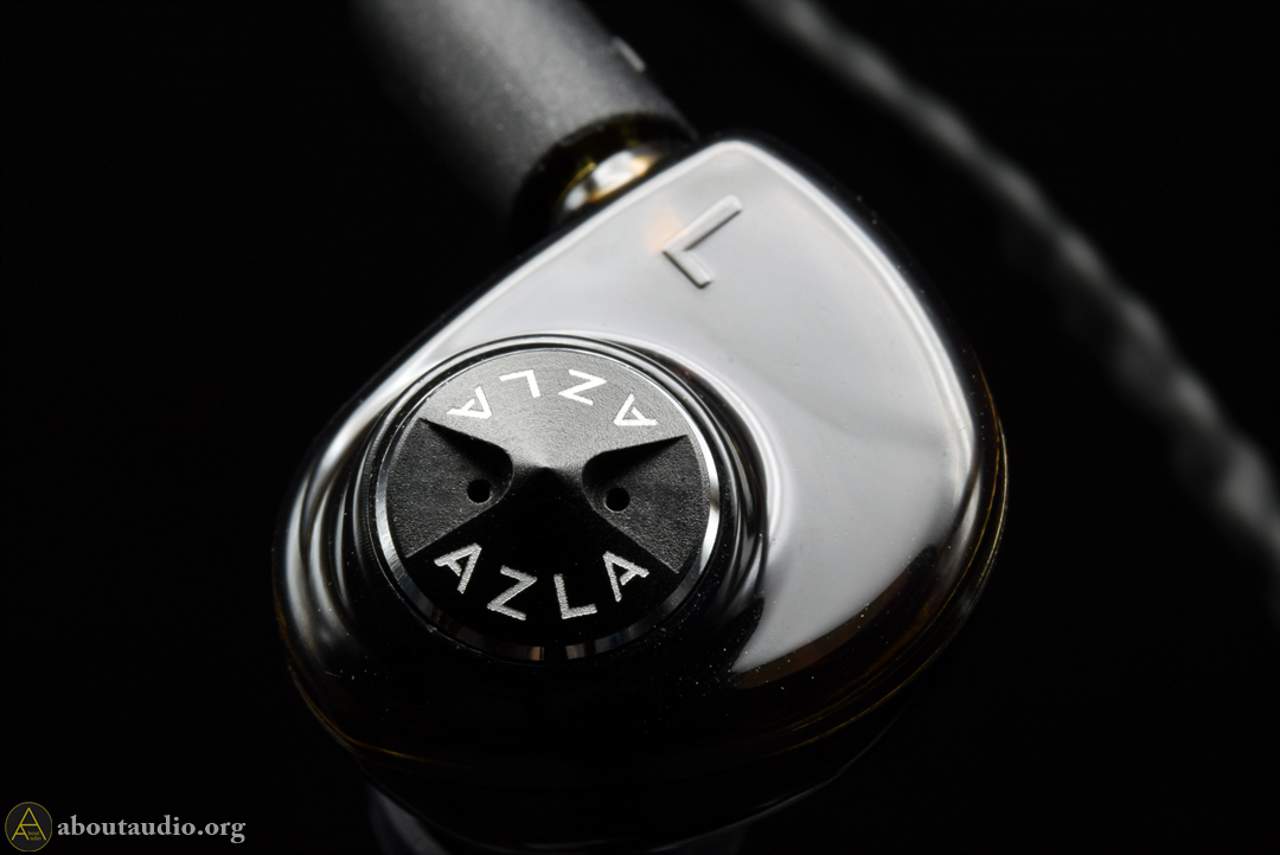 Intro: Sunrise and a new brand breaking through
AZLA is a fresh new firm from Korea which made their debut with the AZLA-01R (or used to be simply called as AZLA-AZLA) in Japan. Because they didn't acknowledged to the users about their nationality, so I supposed them as a Japanese brand back then. AZLA was definitely an eye-catching brand and gained enormous attention when they made their first appearance with the 01R in Japan exhibitions. Getting a satisfying impression, I soon bought AZLA 01R before coming back home and they still pleasure my ears. Then they recently came up with their second model; the Horizon. I'd love to talk about the 01R as well, but I'll mainly focus on the Horizon on this review.
But for a quick reference, the 01R has an MSRP of approximately $499 and comes with LabKable Silver Galaxy Mix MKII custom cable as well as a Dignis ARCA case. Not only that, but it's also equipped Dynamic Motion's BED (Bull's Eye Driver); Feeling like an audio Avengers team. The Horizon, on the other hand, has an MSRP of approximately $299 and equipped with interesting techs as the 01R did, but definitely different. The 01R was only released in Japan as it was more like a testing model for AZLA, and now they're ready to officially stretch out worldwide, presenting their second model Horizon.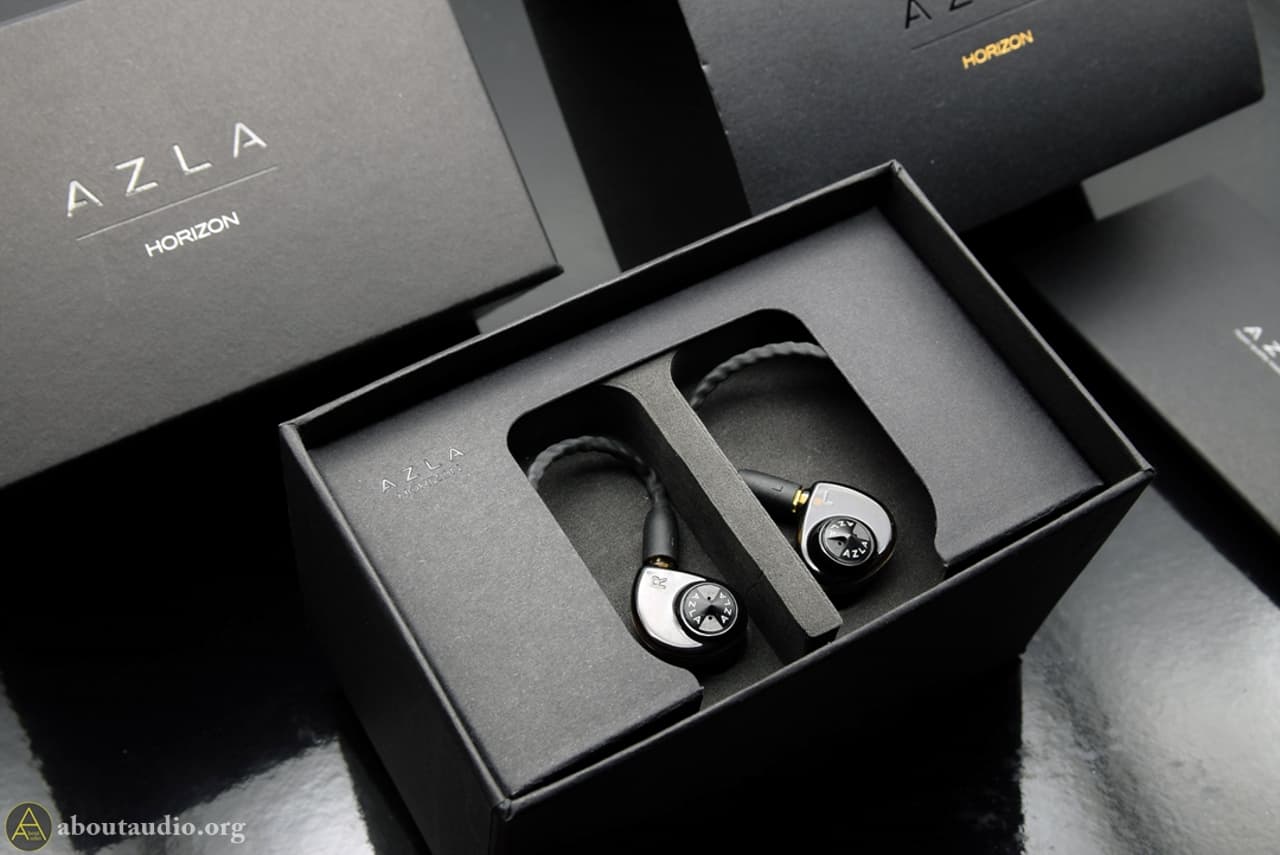 Packaging
The packaging is compact, yet has a premium touch to it; feels like a good phone packaging. Inside, it includes the earpieces, a stock cable, some paperwork, 3 pairs of normal silicon tips, and 3 pairs of Sedna Earfit tips. It's a bummer that they didn't include any sort of case or pouch to store the Horizons, so I decided to stick it into my Dignis ARCA case that was provided with my purchase of 01R before. Though on the bright side, I should definitely talk about the Sedna Earfits which were very impressive.
Sedna Earfits
I've heard AZLA put much effort into making these eartips to the point where rumors came out that they actually spent more time on making the eartips than on the earpieces. Well, it's probably just a joke but at least we get that they worked hard on the Sedna Earfits, and I can confirm that these eartips are incredible in terms of both fitting and sound. It feels like a hybrid between JVC Spiral Dots and Final Audio Type-E; providing depth and adequate thickness while extending the soundstage like the JVCs. The cores are relatively longer than average eartips, so it seems to be a good choice for IEMs that have shallow nozzles, like Fidue Sirius A91 or Beyerdynamic Xelento. If I'm correct, the Sedna Earfits will be soon sold separately so I'm looking forward to getting few more pairs for my other IEMs.
Earpieces / About SF drivers & Infinity ARDs
The earpieces are designed to be worn over-ear and equipped with MMCX sockets, which was quite unexpected as the previous 01R had 2-Pin CIEM sockets. The size of the earpieces is also much smaller than the 01R, resulting in a lesser chance of having a bad fit. The next thing that I would like to highlight is the drivers that are used, called the 'Infinity ARD'. But before explaining that, I must first talk about what is called the 'SF drivers'.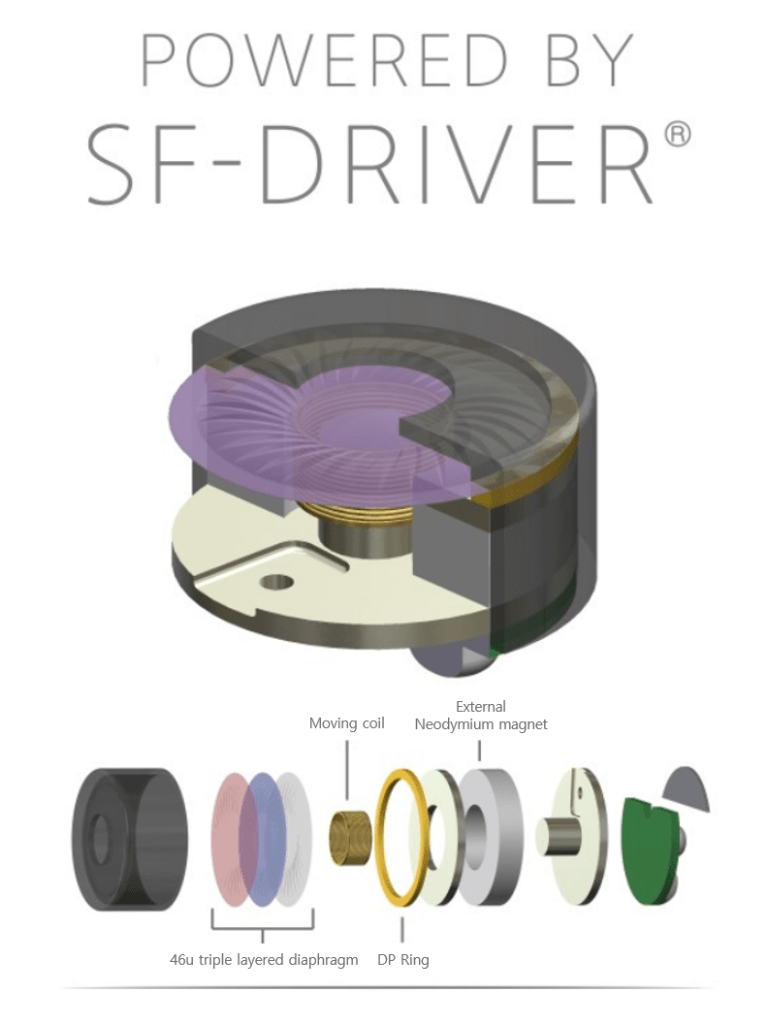 So SF drivers differentiate its structure from DD or BA drivers, but I'd say it's a bit more similar to how DD works. While typical DD has its diaphragm surrounding the magnet, the SF driver has its magnet surrounding the diaphragm, which is the opposite. This allows the driver to be equipped with a bigger, stronger magnet, which results in lowered distortion and wider extension. The attached image shows the structure of an SF driver, so take a look for a better reference.
Some might be familiar with 'DIRAC' IEM, the very first IEM to be equipped with SF drivers. (I've tried DIRAC before and it had an outstanding performance in terms of accuracy and image specification) AZLA decided to use SF drivers for the Horizon and done some upgrades and customization, presenting the Infinity the Advanced Research Driver (ARDs).
Moving on..
Anyway, moving back to the topic, AZLA took this SF driver and improved/customized it, presenting the Infinity ARD. AZLA claims that they were able to produced an even stronger diaphragm by using the '46 Nanos 3 multi-layer' method, achieving minimal partial vibration that causes the distortions. It is also equipped with AZLA's original technology, the Air-Flow system, which is an extra internal room inside the earpieces acting as a vent.
Cable
The Horizon comes with Urethane-coated copper cables (4 core, 128 strands) with a 3.5mm L plug. It isn't equipped with custom cables as 01R did, but I can see that the one included with Horizon isn't those typical cheap cables from China. The cable got adequate thickness with flexibility, and also soundwise matches pretty well with the Horizon. It doesn't have a chin slider, so be aware if you're one of those who use them.
So how's the sound
Horizon aims to have a W-shaped sound, but slightly lower on the highs. The meaty bass gives a dense thud and nicely controlled reverb, keeping the bass to stay neat on bass-heavy tracks. Not only the bass got richness. but the scale and imaging are pretty wide, which AZLA claims it to be possibly by their Air-Flow technology. This seems to help how the soundstage to be natural, but what I more love is the overtone that it produces from the bottom end. The bass feels to be smooth and thick in density, especially making cello and contrabass sound quite realistic.
Mids are slightly placed forward and shifted more on having a natural transition from the bass, rather than the mids being bulged out. Mids sound transparent without particular coloring added to it, giving a very natural taste. Both male/female vocals match well and sounds full, plentiful, and smooth on the mids. Looking at the size of the driver, I first expected the sound signature to rather have a cute, small spaced sound, but Horizon turns out to be vibrant and engaging. The transitions to the highs are gradual without sibilance, overall giving me the impression that mids sound pretty darn accurate.
Horizon serves well on the high notes as well, though it somewhat feels like it possesses characteristics from both BA and DD, which I found to be quite interesting. It knows how to quickly punch and step back like BA drivers, but with good density and texture of a dynamic driver. The highs are lightly laid back than other frequencies but nicely present itself in various circumstances. Overall, the highs provide adequate airiness and make the music to be more shining.
I love the sound signature, but another thing that I'd like to highlight from the Horizon is its accuracy on tonality and image specification. Not a surprise since I was aware that SF drivers do a great job on these, but Horizon shows a better performance compared to DIRAC, the original IEM that was equipped with SF drivers. As someone who puts much attention on imaging and coherency, I enjoy trying out various single driver IEMs and Horizon definitely step-ups the game with other IEMs with high accuracy.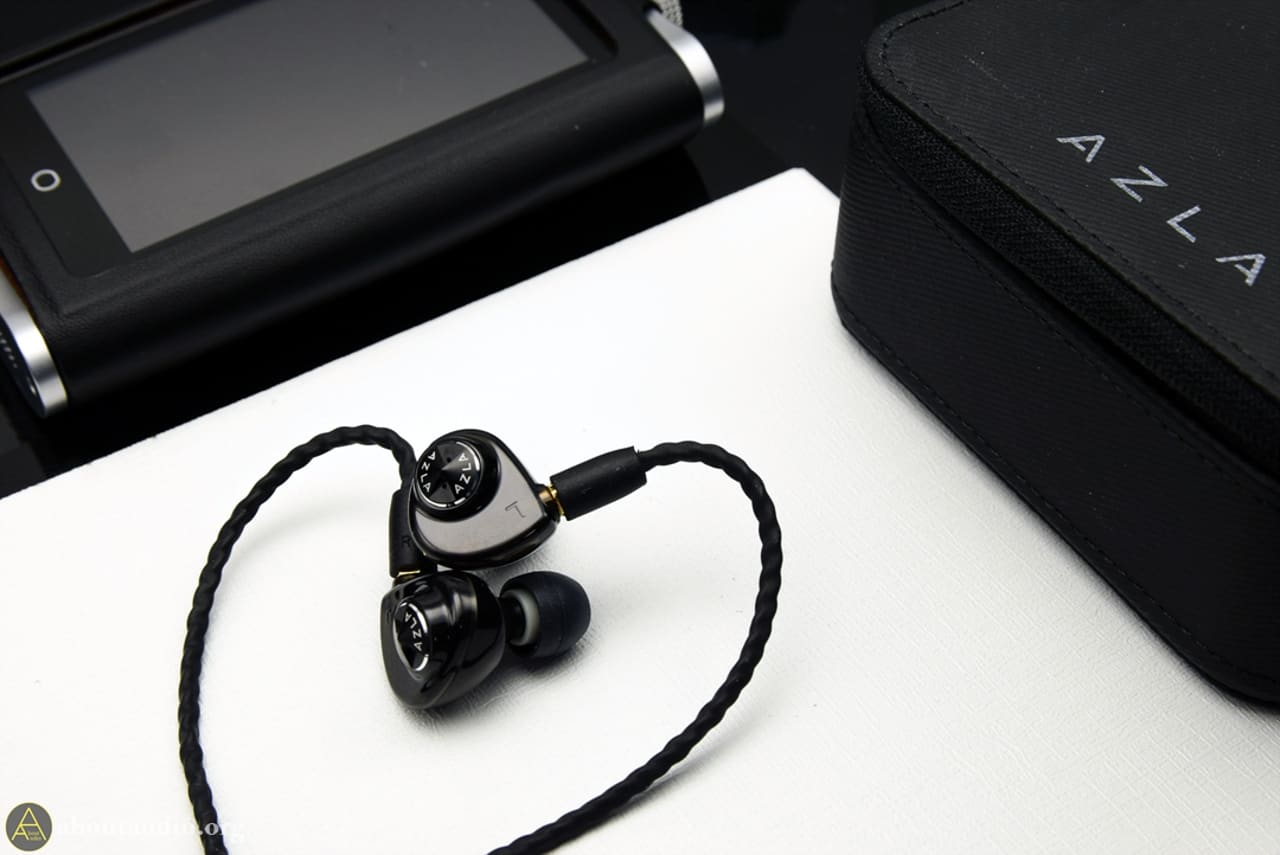 Verdicts
So far AZLA seems to be incorporating lots of gimmicks to their products, though I can say that it's not just for attraction but in a desire of perfection. Horizon is a model that appropriately reduced the price from 01R while keeping its standard in terms of both performance and usability. Horizon will be AZLA's first model to be presented out of Japan, so I'm hoping to see some more AZLA users out there.  It's glad to see a new firm to have a stable start like this and I'm excited to see how they'll be shaping out their brand and their models.
---
RELATED REVIEWS
---
Thanks to AZLA for providing the Horizon in exchange for an honest impression/feedback. The 01R was previously purchased by myself.
I am not affiliated with AZLA and none of my words were modded or asked to be changed.
Pros
Precisely tuned sound
Good coherency and imaging
Sedna Earfit included
Good isolation and fit
Cons
The outer shells could feel more premium
No carrying case included