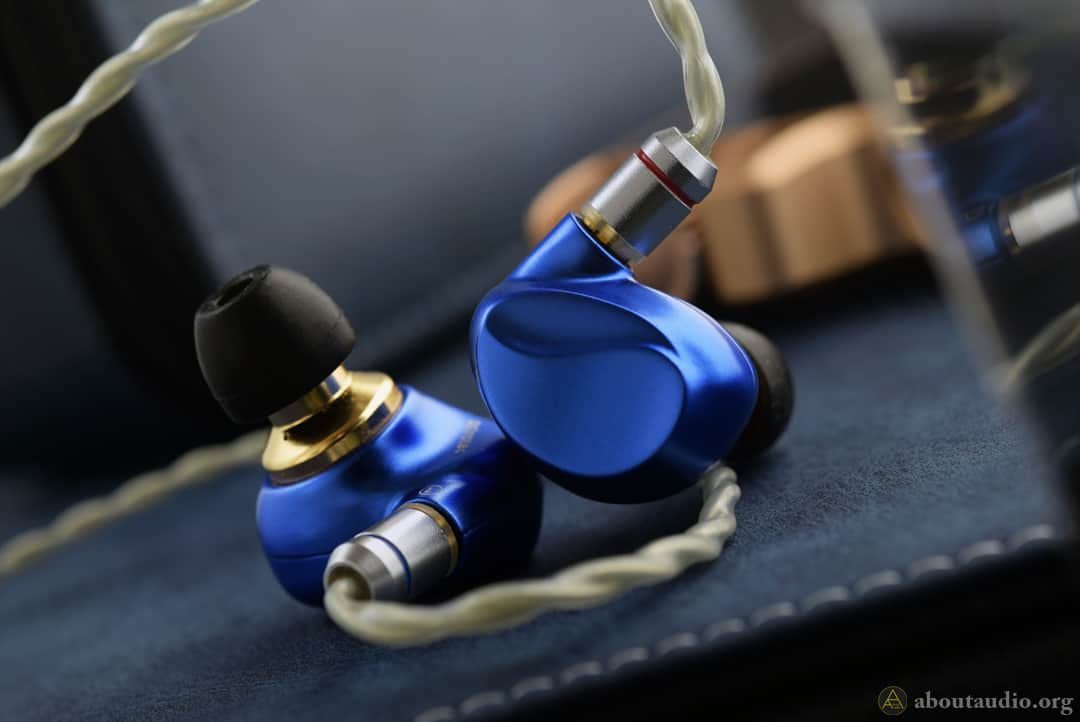 Astrotec Volans Review – Warm transparency
The trends in Chi-Fi are well known for their fast transitions. New IEMs from completely new brands would make it to the front line in discussions and attention, which are soon replaced with another wave of products and so on. Now it may be brought up to the question of "do Chi-Fi underdogs ever last long enough?" Well yes, and Astrotec is one of the good brands that correspond. For those you may have not known, Astrotec is one of the earliest to be entering the budget earphone market, if not the 1st generation in Chi-Fi.
While their market share may not be so high at overseas, Astrotec has been building up a solid reputation in the mainland market as well as advancing their craftsmanship. As their earbuds begin to gain some decent attention, they also began to approach towards a more premium level with their in-ears by releasing Delphinus 5, then their flagship, the Phoenix, and now their latest model, Volans. Volans is the mid-range IEM that sits in a higher tier than their usual budget models. Let us now take a look at the specifics as well as its sound signature.
Packaging
Volans comes in a breezy, blue-themed box with the specifications written on the sides and the rear. Once the outer blue sleeve is removed there appears the black inner box where all the goods are included. Other than the earpieces, the included accessories are stock 3.5mm cable, a Pelican-style hard case, 3 pairs of Sony Hybrid silicone tips, a pair of foam tips, a pair of earpiece pockets, a cleaning tool, a velcro tie, and some paperwork. The earpiece pockets (or mesh bags) are very similar to the ones from Campfire Audio. These pockets are used for covering the earpieces in order to prevent them from collecting scratches and dings. The dimensions are slightly smaller than the Campfire's but large enough to fit them in without an issue.
The Pelican-style hard case is smaller that makes it even portable while being just as protective. However, there is quite a lot of free space even after storing the earphone as well as lacking with rubber padding on the inner of the lid, causing them to wobble around a bit – though once you store the IEMs while having the earpieces covered with the mesh bags, the IEMs would stay secured in the case. I personally would have liked to see more eartip options to be provided since numerous other IEMs on a cheaper price still provides more eartips than this – but, of course, the stock eartips on Volans must be higher in quality.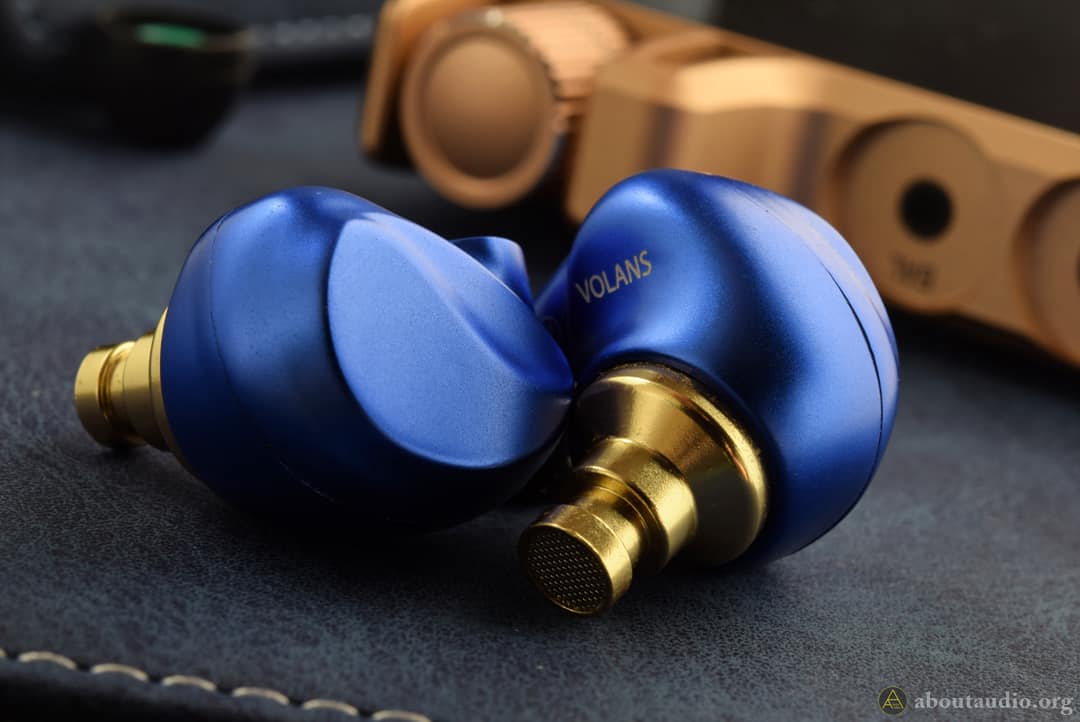 Earpieces
Volans houses a large self-built 10.5mm dynamic driver along with a powerful magnet where the magnetic force reaches up to 1 Tesla. The internals is composed of a multi-layer "biological" diaphragm which differs in material from bio-cellulose and Astrotec keeps further details to be confidential. Volans also take major advantage out of its brass chamber which is the first to be applied within Astrotec products as well as a result of spending five years in the research. By combining all these components, 1 Tesla-level magnets, biological diaphragms, and brass chambers, Astrotec introduces that they were able to achieve the transducer to have an extra wide-band sound.
Volans is available in two color options – Galaxy blue and Mint Green. The earpieces are fully made of aluminum, making it light yet durable. They fit comfortably in the ears without any bothering edges or bulges along with having the right angle for the nozzles. Its ergonomically-shaped earpiece design is topped with concave wavy faceplates, making Volans look simple but elegant. The diameter of the nozzle is about T500, making it suitable for most aftermarket eartips (Spiral Dots, AET07, Spinfits, etc). Volans uses standard MMCX termination which makes them detachable. 
Cable
The stock cable comes in with SE 3.5mm termination and made of high-purity OFC wires. It is quite interesting that they are copper wires as they appeared to be silver-plated just by their looks. Along with the Y-split, all connectors are covered with metal housings for extra durability along with the strain relief applied under the plug.
The outer sleeves for the wire are actually quite greenish which I, on a personal note, find this less appealing than just being black or transparent. The tone of the sleeve somewhat makes the cable to appear as oxidized – while it really is not, or cannot. The color is closer to a mint color, so perhaps it makes the look universal for the Mint Green variation? Though at the end of the day, the quality of the cable is quite nice and I also must address that I appreciate them using a custom-made MMCX housing with shorter stems (not the socket itself but the part you grab). Not only it makes them look neat, but it also leads to a comfier fit.
Sound impression – Lows
I usually do not stress about burning the drivers, though I gave these more than 100hrs of run-in time because I have noticed a small but gradual change from when I opened the box. As we first look as a whole, Volans presents a mild w-shaped sound signature with a slight more emphasis on mids. Unlike most Astrotec IEMs where the bass was quite vibrant and masculine, Volans takes more of a feminine and delicate approach when it comes to its sound. The bass is highlighted just enough to produce the necessary fullness and quantity. To get more specific, as well as to clarify, the bass quantity is on the ballpark of being mildly emphasized from flat – definitely producing stronger bass and reverbs than flat, but also a bit lesser than those that are "slightly" v-shaped. The bass quantity may not be sufficient for obvious bassheads or those who really want that powerful, bombastic bass, but people who prefer a flatter/calmer response or want the bass to rather take an equivalent role as the vocals do, Volans' bass response would show just the right emphasis. The bass is well established with weightiness, holding down the bass to the lower headroom. 
Alongside, while Volans may have a calmer bass, that does not mean the performance is left out. Lows are dive deep with tidy reverbs and thickness. The bass slams are smooth yet do not get mushy and would keep the bass boundaries (or the edges) distinct in a natural way. While keeping the strikes snappy enough, it gets evident that Volans made good use out of those brass chambers as the bass would mildly generate just a touch of warm, clean ringing as the bass decays. Of course, this is subtly highlighted and would decay quickly enough to keep the bass up to the tempo as well as keeping the atmosphere organized. The bass is thick in color which is black-themed, adding depth and quietness to the low-end atmosphere. The surface is smooth and creamy, It is a type of bass that gives gentle and comfortable grooves, serving to enrich the upper ends.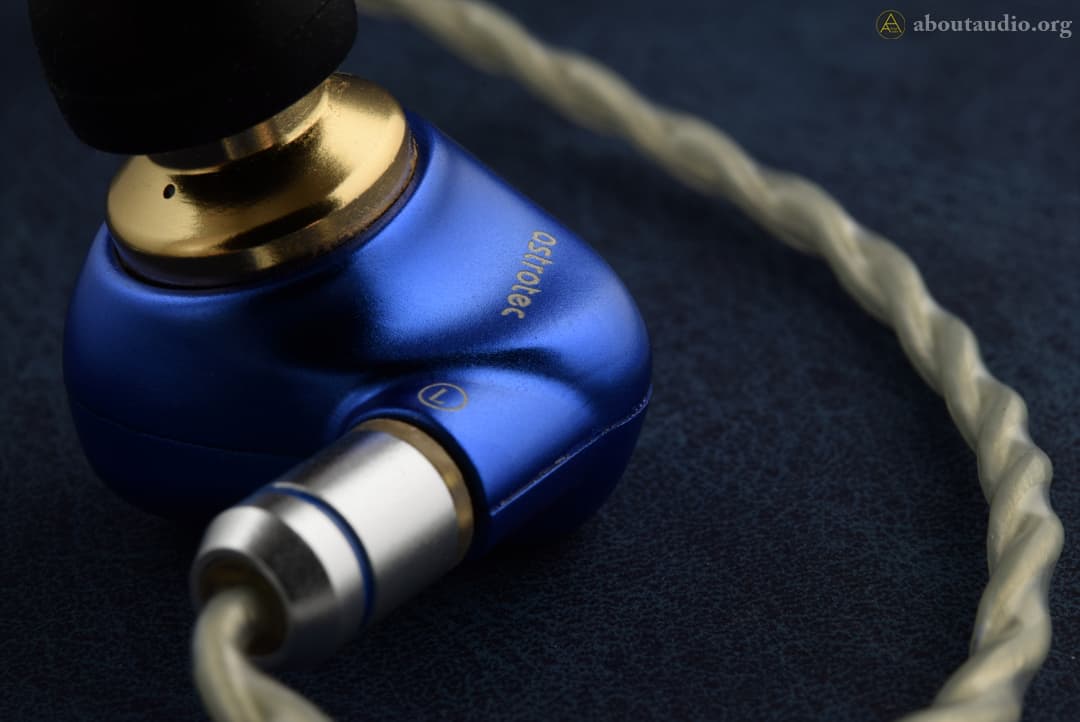 Sound impression – Mids
Mids take a slight step forward from the lows with a shinier, mildly brighter tone – the temperature is now fully neutral which levels with the warm bass. What I appreciate the most, and also which I consider being the biggest merit from Volans, is as the review is titled – the warm transparency. The timbre on mids is waterlike, maintaining the vocals with thorough transparency and neutralness that the vocals do not feel to be filtered with coloration whatsoever. Mids also possess plentiful air, though I prefer to call it "breathable" as the airiness from Volans is quite different from the ones that we often encounter – generally speaking, IEMs with airy vocals show or emphasizes its air as they enter the upper mids, and with a cool tone. Unlike that, Volans keeps its airiness throughout the entire vocal range, and with a warm tone. This is quite unusual but all in a positive way as it enables the listener to enjoy the breeziness fatigue-free.

As a constant breathable environment is going on, the density on mids is evenly distributed throughout the range. Since that, rather than the vocals being presented by forming a big lump at some point, the surface is leveled both in quantity and density as well as achieving a subtle openness. The stability is outstanding with no audible dips, turbulence, or sibilance. Hence the transition towards the upper mids is done with equal intensity, though the upper mids would once again show a shinier, mildly cooler tone. This serves to make the mids lively as well as to draw a line between the part where the lower mids and the upper mids intersect. The vocal thickness is neutral, added with just the minimum amount of meat to give a full enough body. 
Sound impression – Highs, etc.
While being lesser in quantity and placed slightly backward from the mids, the characteristic differences between mids and highs keep them well distinguished. Highs get tighter, denser, and crispier, serving to make the music lively and vent the warm low-mid atmosphere with a cooler tone. Their tighter and denser textures allow trebles to make a good presence in the music with even lesser quantity, though it would increase only mildly in order to persist with Volans' smooth-sounding nature. The thickness is rather on the slimmer side but refined and decently layered. Here, highs are meant to be set as a garnish to the music instead of playing a major role, showing subtle splashes along with minimal intensity and vividness.
The staging keeps itself on the average note, or on the compact side, marking up a similar headroom size with other IEMs with a sub-flat sound signature. The side staging is not particularly highlighted too much, only extending to the point where the tightness would not be degraded, but shows quite good dynamics and expression in distancing and depth (or the ups and downs). Putting it simply, the staging feels to be an advancement from a flat IEM where the spatial aspect and depth expression are greatly improved, along with a touch of extra side-stage. Volans works out equally well on male and female vocals – however, regardless of that, vocals that are both dry and thin in their recordings may cause the sound to be lacking in body. Plus, its rather flat and calm sounding nature may not be suitable for those looking for an aggressive, vibrant type of genre or sound signature, so please be advised.
Besides, choosing the right eartips is especially crucial for Volans. Although JVC Spiral Dots are my first go for most DD-powered IEMs, those do not work out so well this time including the stock eartips – the Sony Hybrids. I have found that the Spiral Dots make the sound too soft while Sony Hybrids thins out both the sound and stage size. My best pick for the eartips were Epro Horn-Shaped eartips as, in the case of Volans, they achieved the largest staging as well as not losing any of those density and thickness. My next pick would be Acoustune AET07 as they get considerably close to the Epros and for having more air.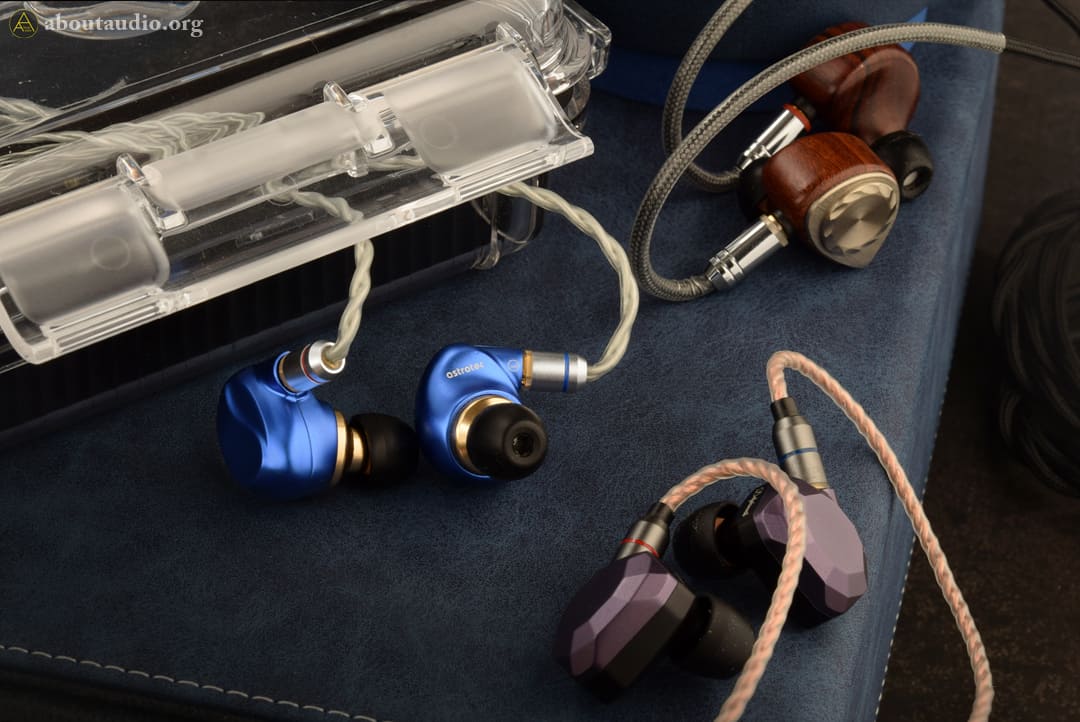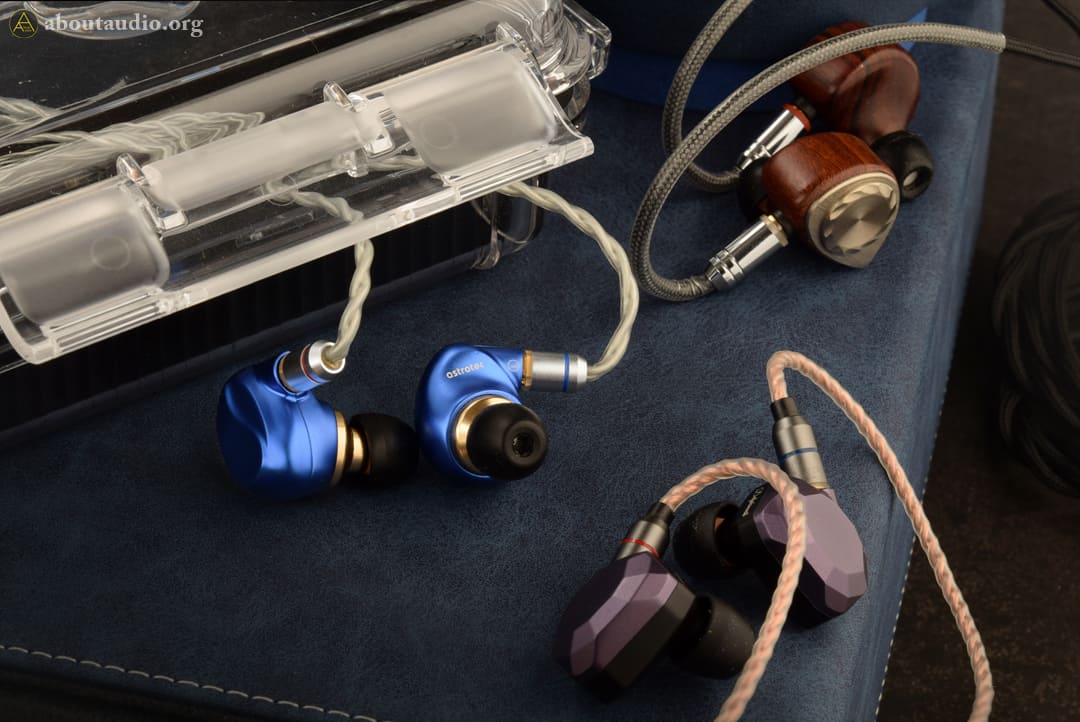 Comparisons
-Tanchjim Oxygen-
These two already show a difference in the way the sound is presented. Oxygen, since the drivers are closely located to its short nozzles, the vocals blasts out widely and openly but with lower concentration and depth. While the staging area itself is similar to Oxygen, vocals from Volans are less spready as well as achieving a more tender, thick-in-color sound. When it comes to the bass, Oxygen's are flatter throughout the range with slightly better transparency and airiness, though lighter in reverbs and depth. The bass from Volans has a similar quantity as Oxygen does, but its brass chamber once again shows its worthiness as the bass sounds thicker in color, deeper, and fuller. Highs are brighter and limber on Oxygen while Volans' are darker and more stately. 
-Moondrop Blessing 2-
While many bits of characteristics are different between these two, the overall presentation is interestingly similar. Both IEMs present a rather flat, up-close presentation. Though the biggest difference would have to do with their intensity. The upper ends, especially mids, are more vibrant, closer, and out-going than the ones from Volans, showing stronger penetration. A mild, cool-tone sibilance would slither through as it progresses on the upper mids, but still very manageable. Besides, the benefits are that Blessing 2 carries more transparency and airiness on the top of the headroom. On the other hand, Volans is smoother, warmer, and highly organic in its tone, showing clarity nearly as good as Blessing 2 but in a complete fatigue-free manner. Their difference also has to do with their temperature, presented with a warm tone for Volans and a colder tone for Blessing 2.
Verdicts
While I have been continuing good memories of Astrotec ever since the days when their AX-35, AX-60 came out, the moment when I started to thoroughly appreciate their goods started since their earlier 1DD model, the AM850. Not just because they are built well and sounds well, but also the fact that they design and produce their own drivers. Volans suggests another way of executing a mildly-flat and airy sound, which is to make it warm and thoroughly fatigue-free. Warm, breezy transparency – strong merit I have not encountered many IEMs with such characteristics. I would call Volans to be a need that is finally met for those who were looking into a gentle, airy sounding IEM that, at the same time, hates the shivery coldness. Never underestimate its calm nature as its subtle involvement in the music would slowly drag you into enjoying the mild chamber reverbs and its warm and breezy tone! 
---
RELATED REVIEWS
Astrotec Phoenix    Astrotec Delphinus 5
Thanks to Astrotec for providing Volans in exchange for an honest impression/feedback.
I am not affiliated to Astrotec and none of my words were modded or asked to be changed.
Pros
Gentle and warm sound signature
Subtle splashes caused by the brass chamber
Fatigue-free way of enjoying a mildly-flat/breezy sound
Cons
Not meant for those who dig strong dynamics/intensity
Rather passive in stage expansion