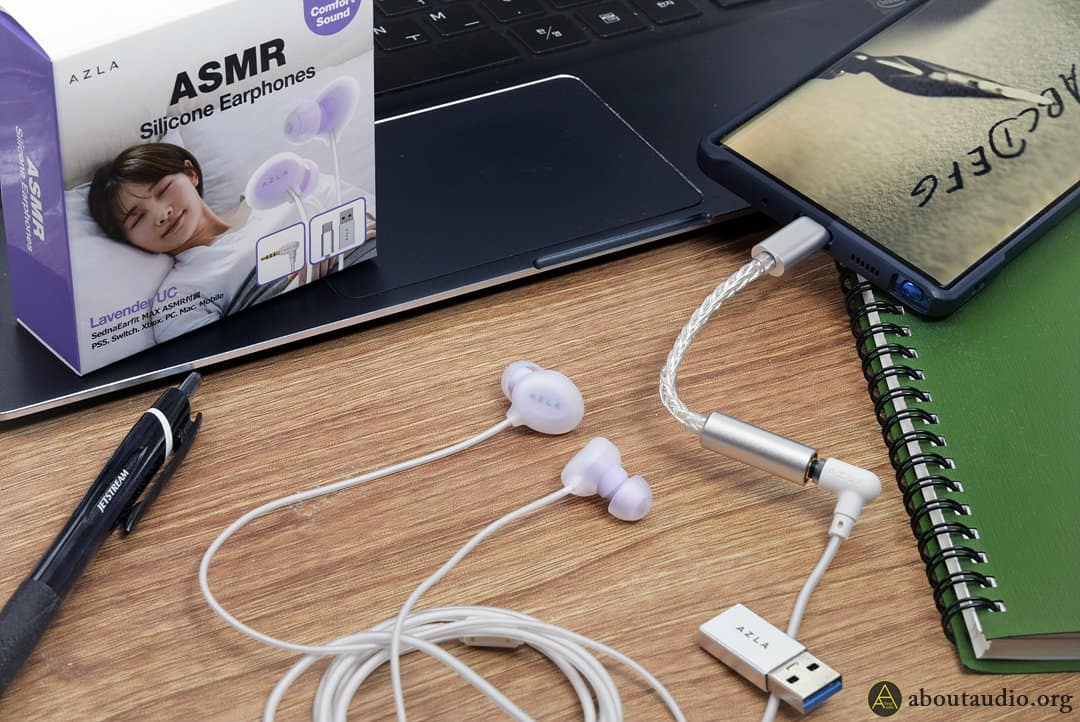 AZLA ASE-500 ASMR Review: Silicone Bliss
Today we'll be reviewing a daily-use earphone especially dedicated to listening to ASMR – the ASE-500 ASMR. AZLA is a Korean brand producing a series of high-quality eartips and earphones. Their products have specific purposes such as high-fidelity, gaming, and comfort. Today we'll be dealing with an affordable, easy-usage one. The ASE-500 ASMR is priced at $49.     
The Pitch:
AZLA ASE-500 is an everyday-carry earphone that is meant all about comfort, from sound to fit.  There are many earphones available for long and easy listening yet the ASE-500 takes comfort to a whole new level. There are two variants of this product – ASE-500 and ASE-500 ASMR.
The earphones come with a variety of quality accessories. A full set of Max ASMR eartips (6 pairs), A compact silicone jelly pouch, either a Lightening or Type-C adapter, and a USB adapter.  
These two variants both have the same form factors but differ in color options, specs, and functionality. The original ASE-500 variant uses a single 5.7mm dynamic driver, and a toggle switch for the built-in mic, and comes with AZLA Max eartips. The ASE-500 ASMR variant uses a single Sonion BA driver, and a built-in mic with a single button, and comes with AZLA Max ASMR eartips. Today, we'll be covering the ASMR variant. 
The earpieces: Everything silicone
What makes ASE-500 ASMR so comfortable is the thick, gel-like silicone layer covering the earpieces. Its flat, compact, and ergonomic shape also makes it ideal for listening while lying in bed. Yes, it was still comfortable to wear even when lying sideways. The wired earphones I usually used for bedsides and ASMR were with Apple Earpods, yet ASE-500 ASMR is far more comfy to roll around while I'm in bed or just doing whatever I do. I've found the most impressive part of this earphone is that even the nozzles are bendable, offering a fatigue-free and seamless fit despite a long listening session.
So how's the sound:
The sound is warm yet clear. It's a type of sound that focuses on offering smooth, easy listening yet the texture details are all there. Many affordable, bedside IEMs also have a smooth sound yet there's a difference between ASE-500 ASMR and the rest – the resolution. The cheap earphones and earbuds sound "smooth" as they are lower in resolution and just overall muffled. It's like speech coming from underwater. Meanwhile, The ASE-500 ASMR is different – the sound is smooth, tender, and organic but the crisp and tightness are all there.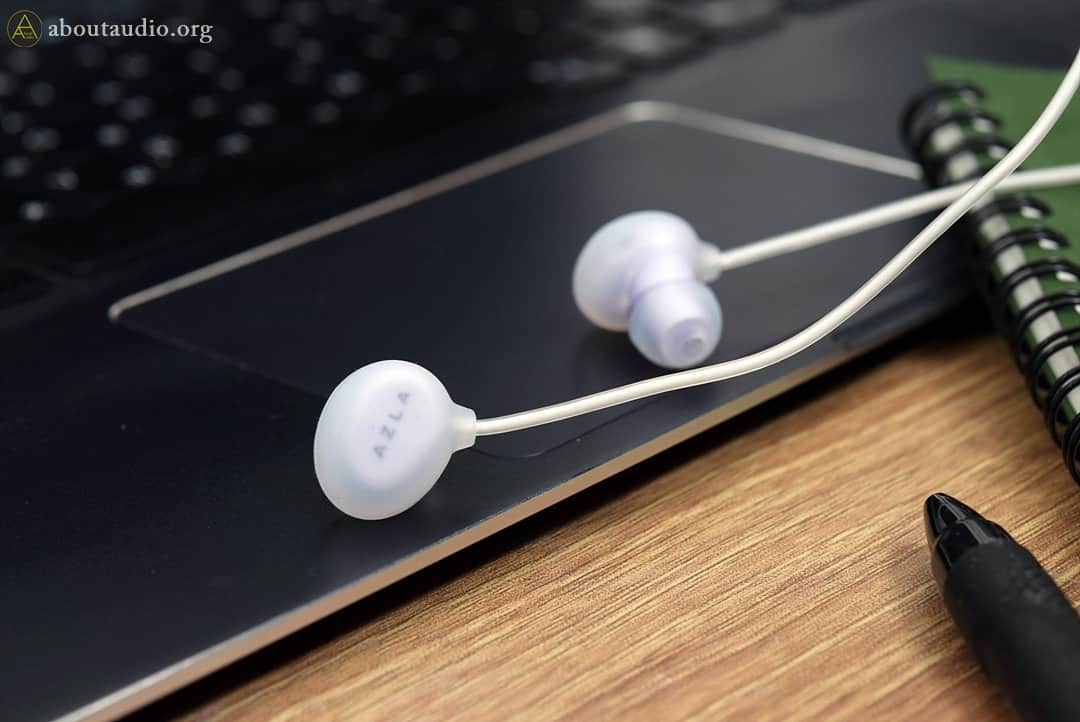 But why named ASMR?
So here's the thing – using a single balanced armature may feel odd as most IEMs, especially for easy listening, are usually made with a single dynamic driver. The other variant ASE-500 uses a single DD. Yet the ASE-500 ASMR version uses a single BA. Perhaps this has to do with the characteristics required for listening to ASMR – it needs quality performance that could fetch the ASMR tingles but need to be absolutely fatigue-free. Even if the sound is warm, sounding too vibrant or excessive in a certain range breaks the purpose of this IEM. In that sense, ASE-500 ASMR is very well-tuned. 
It's able to handle general music listening as the low/mid/high are evenly distributed in quantity and sound musical enough – but never bombastic. The Sedna Earfit Max ASMR stock eartips included with the earphones also positively impact the sound. These eartips tighten the density of the sound, making the texture pop out clearly and closer. Because of this, the earphones serve well for podcasts too. 
Verdicts:
Not all earphones are better just because they are more expensive and flashy. After all, I watch YouTube or listen to podcasts more than proper listening with high-end IEMs throughout the day. The ASE-500 ASMR is perhaps the most comfortable earphone I've worn til now and will be used a lot since they are handy. I'll likely be grabbing extra pairs of these because I've realized these serve great as gifts since… now my parents are the ones using these earphones. I guess these are that good, right?  
---
Thanks for reading. Sharing and leaving a comment would help a lot.
RELATED REVIEWS
AZLA – Horizon     AZLA – Orta     AZLA – Azel     AZLA – Zwei
AZLA – Xelastec (original version)
AZLA – Xelastec (for Apple AirPods Pro)
AZLA – Crysal (for Apple Airpods Pro)
Pros
Very comfortable at all times
Fatigue-free sound with decent details
Quality eartips (Max ASMR)
Included with phone adapter (Android/iOS) and USB PC adapter
Bang for a buck
Cons
Not necessarily meant for Hi-Fi. But that's obvious
Have to see how durable the inside shells are